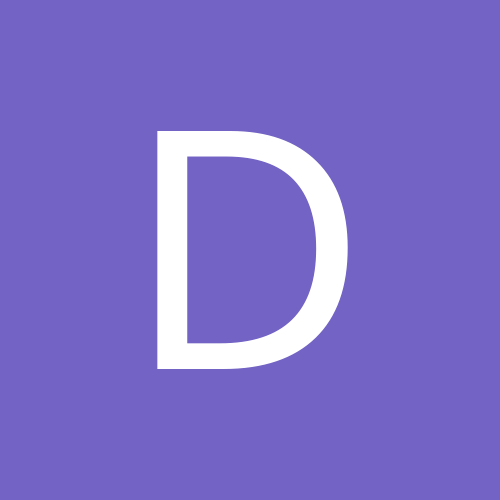 Content count

313

Joined

Last visited
Community Reputation
16
Good
About djain1989
Rank

Experienced Member


Birthday

06/30/1989
Previous Fields
Full Name
City
Network
Reliance Mobile Handset
Secondary Handset
Contact Methods
Website URL

http://www.mobilegyaan.com

ICQ
Yahoo
Profile Information
Gender
Interests

Mobile & tech freak, blogger, entrepreneur!
@Amit: Nice to see you utilising the stuff that was lying idle on my cupboard. How's the backup you're getting?

Batter pack sent to amitrout

Really? Never heard that before!

Yes, TRAI has sent papers to DoT for approval, if that gets approved, inter state MNP will be a thing of past in 6 months' time.

Chinese external battery pack which claims to be of 20,000 mAh capacity but it recharges my 2100 mAh for a max of 1.5 times (1full and a half charge). Purchased it just recently but since I don't like its performance, don't wanna carry extra weight in my backpack. Let me know who wants it and why! As earlier, preference will be given to experienced/older members/other's who've been contributing in this thread. All I want in return is the courier & packing charge (which should be ideally under Rs. 250). Here are the links to images: http://d.pr/i/1tkZ http://d.pr/i/e739

Some blogger friends are running a campaign to request Google to name the next version as "Laddo" http://www.androidladdoo.com/

Treo sent to @ DigitalNirvana (unlike his handle, IMO he hasn't attained 'DigitalNirvana' yet since he wants to try more gadgets )

Have decided to give away the Treo to @digitalnirvana since he's a very old member and never used Palm OS. Please check PM

Hi all, post updated. Kindly post your reasons!

Hello everyone! Was cleaning my cupboard and I want to give away my treo 755p handset. Last I used the phone about 3 years back and everything was working fine except that some keys needed hard press. All I want in return is the courier & packing (which should be ideally under Rs. 250). Edit: Since there are multiple requests, kindly also post a reason why you need the phone. Will give away to someone depending on it. Also preference will be given to older and experienced members.

Guess buying a local SIM there is the best option. One can also get some GSM to Skype gateways like this and forward calls in Indian number to his US number or some Skype accounts - http://www.ebay.in/itm/271191107764?ssPageName=STRK:MESELX:IT&_trksid=p3984.m1555.l2649

I think getting it to India will be a headache. Has anyone imported a laptop via ppobox? Sent from my Nexus 4 using Tapatalk 2

djain1989 replied to rajanmehta's topic in Android

@Bhav & Phonegeek- I would like to clarify couple of things: - Uploading phonebook data to their server is completely optional. Only when you enable "enhanced search" option after installing, it'll upload the contact to their database. And they also claim, they NEVER share their database with anyone. - It's just a reverse phone number search tool. So you cannot find the number against a name until the owner of the number approves and wants to share his number with you. (this is a new feature added on latest version). As far as your number being made available on their database, it is because one of your friend chose to enable 'enhanced search' to help TC build their database. If you wish to, you can easily unlist your number from their database from their website.

1

djain1989 replied to rajanmehta's topic in Android

Truecaller - A global crowd-sourced phonebook that builds its database with the help of its users, for its users. Whenever there's a call from an unknown number, this will let you know the caller's name. Amazing isn't it? If you are still not impressed, give this app a shot. Or may be search for your number on their website and you'll know how accurately it works https://play.google.com/store/apps/details?id=com.truecaller&hl=en

1

Rajan ji don't you think it's risky to import hard disks considering how carelessly items are being handled at airports?