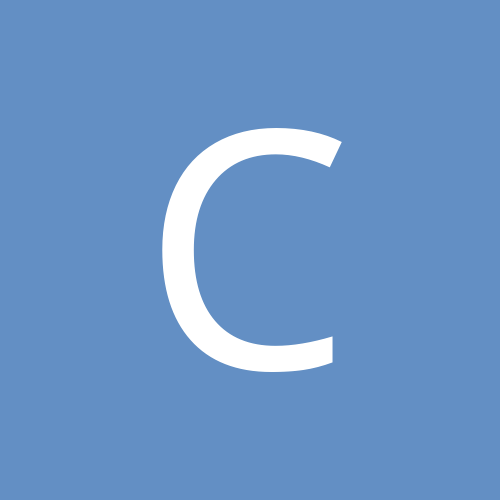 coolblue
Experienced Member
Content count

113

Joined

Last visited

Days Won

1
Everything posted by coolblue
There could be some technical issue in your case. Although I also had trouble while porting my corporate number from Vodafone to Airtel 3 years back. Ported back to Vodafone a year later due to better offers.

I believe Rcom will trade its spectrum to Jio and exit.

Noticed on ookla that I am getting 40 Mbps speed. Although some times latency is there Sent from my Moto G (5) Plus using Tapatalk

Last week got my Airtel broadband plan upgraded to VFiber. They charged me 500 rupees which will be added to my bill, got a new modem of D Link. My new plan has maximum speed of 40 mbps and minimum of 1 mbps on FUP i.e. 40 GB for a monthly rental of Rupees 799 + GST. Along with this I have got 750 GB data free for one year and unlimited calls in plan. As per the speed , I have noticed on speedtest I normally get 22 mbps which is marginally higher than my earlier speed of 16 mbps. Keeping my fingers crossed for speed. However, I am happy to get new modem, 750 GB free data for one year, increased monthly data (50 GB (40+10), earlier it was 25 GB), minimum of 1 mbps broadband after FUP and unlimited calls with same monthly rental.

http://www.ideacellular.com/customer-care/regulatory/re-verification Re-verification Hon'ble Supreme Court stated "an effective process has been evolved to ensure identity verification, as well as, the addresses of all mobile phone subscribers for new subscribers. In the near future, and more particularly, within one year from today, a similar verification will be completed, in case of existing subscribers." Based on above mentioned details of order, the Department of Telecommunication (DoT) has issued instructions to all operators to verify all existing mobile subscribers (Prepaid & Postpaid) through Aadhaar based E-KYC process on or before 06.02.2018. Now to comply with the order we are starting campaign to do KYC of all existing subscribers through Aadhaar based EKYC process. We request all subscribers (excluding the subscribers who have opted their mobile connection via E-KYC mode –Aadhaar based activations by providing biometric) to visit their nearest Idea outlets & follow simple steps to complete the mandated E-KYC process. For your ready reference simple four steps shall ensure E-KYC compliance. Step-1 – Visit to our nearest Idea center and provide your mobile number and Aadhaar number. Step-2 – Idea store executive will provide a four digit verification code on your mobile number from re-verification application. Step-3 - Subscriber to provide the verification code to Idea store executive & provide his/her biometric. Step-4 - After 24hrs you will received a confirmation SMS, reply Y to complete the EKYC process. Please note that this entire exercise is free of cost and for your convenience, hence we solicit your co-operation.

Got my mom's airtel prepaid re verified. The process of Airtel was very fast. It took few seconds to process the whole request including OTP generation. However, Airtel did not give any receipt like Vodafone did. Although Vodafone is also not giving receipts in all the stores.

Got 3 Vodafone connections re verified yesterday. Process was smooth. However, OTP took 5-10 minutes to arrive. No paperwork required.

http://www.businesstoday.in/sectors/telecom/reliance-communications-anil-ambani-on-rising-debt-telecom/story/253570.html http://telecom.economictimes.indiatimes.com/news/rcom-aircel-merged-wireless-company-to-be-called-aircom/58965183 RCom-Aircel merged wireless company to be called Aircom NEW DELHI: Reliance Communications' executive Punit Garg on Friday said that the merged wireless company with Aircel will be called Aircom. He said that RCom can monetize 49 percent tower co stake in future though sale or a listing process, while further debt reduction options will include sale of direct-to-home business. The executive said that the company can also look at strategic transaction in global or Indian enterprise business. Reliance Communications on Friday said that it has received time till December 2017 to close its transactions with Aircel and Brookfield and reduce debt from Rs 45000 crore to Rs 20000 crore, aiming at a reduction of 60% or Rs 25000 crore. RCom has been engaged in discussions with its lenders in order to finalise a debt resolution plan. The lenders on Friday constituted a Joint Lenders' Forum (JLF) to consider and approve the company's plans in this regard as part of which there will be a standstill on company's debt servicing for next 7 months. RCom had said that the combined RCom-Aircel entity will enjoy substantial benefits of scale, and CAPEX and OPEX synergies with an estimated NPV of Rs. 20,000 crore. As part of this transaction, RCom's overall debt will reduce by Rs 14,000 crore, together with the transfer of liability for spectrum instalments of an additional approx. Rs. 6,000 crore.

It's supreme Court's decision Sent from my Moto G (5) Plus using Tapatalk

Telecom operators​ are starting it now Sent from my Moto G (5) Plus using Tapatalk

http://www.news18.com/news/tech/vodafone-may-join-hands-with-idea-cellular-1341895.html

Barcode is not mandatory now. I asked one of the executives who was sitting near office. He said Bar code not required. Only Aadhar card number required.

Is 4G sim available for rcom GSM customers also in Delhi NCR?

From what I heard from Jio executives in Delhi NCR, you can have 5 connections per Aadhar Card.

It depends on area you are living and work. I have used Airtel, Voda, Idea, rcom, aircel. Vodafone suits me better as it has got better coverage in kalkaji (New Delhi) and my office location. Additionally, Airtel tariff plans are most expensive. Voda and Idea have similar plans. I use corporate plans. Aircel won't have good internet coverage. RGSM I believe is fine for 3G but not for voice and 4G. Their customer service is pathetic and billing issues also there. Tata Indicom can't say how long will it last. It's better you also take reviews from your neighbors.

Write to sunil.sood@vodafone.com and vittorio.colao@vodafone.com copying the nodal and appellate team.

Do you guys have any idea bout Tata Indicom in New Delhi.

My personal experience with Samsung have been awful. I have used their Samsung Grand and Samsung Note 3 Neo. I have seen people using other phones of Samsung. Samsung Mobile phones hang a lot and are last to get OS upgrades. It's better to own K3/K4 note or Moto G 3 than to have Samsung. Samsung's extended warranty is also very expensive.

Which store in Delhi you got the sim & what did you tell them about, any docs or any other queries the store people asked? Regards Sent from my NX505J using Tapatalk I have a question, if anybody could answer. One of my friend has Reliance Wipod in Delhi NCR circle. It is a wifi dongle. All of sudden it stopped working. When called the customer care, they said that some document is missing but they didn't knew that which document is missing. The connection is already one year old. I am puzzled why it stopped working. Is it related to 4G network upgrade. At the same time I have been following this topic and have never seen Delhi NCR being mentioned in RCOM plan to upgrade at the moment. Please guide what to do. Also advice which wifi dongle could work well if it has to be used in Delhi NCR, lucknow and sparingly in Kolkata.

I guess Idea must be good in Noida.

850 mhz will be used for 4G. Besides that they will have access to RJIO spectrum by virtue of spectrum sharing deal.

I seriously doubt on their intention to launch. Airtel has launched in 15 circles using same 2300 mhz spectrum. Infact reliance jio was the first company to start testing and adopt LTE. There were two options available wimax and LTE. Reliance jio opted for LTE. Started testing also. I think they would sell to an international telecom company like AT&T, America Movil or MTN.

I think they won't launch before Dec 2016, Dhirubhai's birthday. I wonder haven't they breached the DoT rollout guidelines. Like always said: Reliance Jio launch may be pushed to Decemberhttp://www.business-standard.com/article/companies/reliance-jio-launch-may-be-pushed-to-december-116032300032_1.html

Reliance Gsm is very patchy. I used it couple of years back and the network was not good. Meanwhile, I have seen two of my colleagues struggling with network. One is soon going to switch to Vodafone. Don't have idea about the other one to which network he latched to. Airtel and Vodafone are good in Delhi. I have used both as corporate connections. Personally, liked Vodafone because of their tariff plans and network coverage. Not sure which network is best in East Delhi. But I think Vodafone should be better. you can check their website for network coverage of your area or ask your neighbors.

I think they won't launch before Dec 2016, Dhirubhai's birthday. I wonder haven't they breached the DoT rollout guidelines.