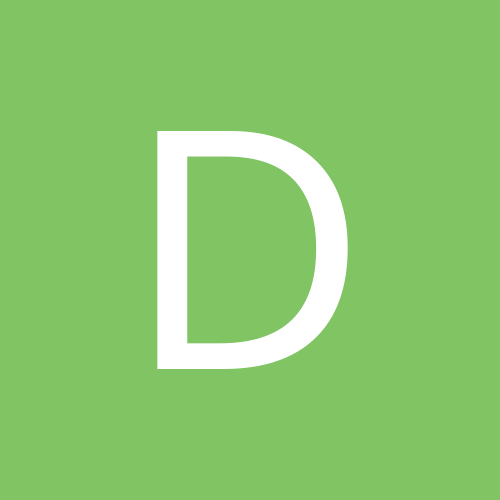 Content count

52

Joined

Last visited
Community Reputation
4
Neutral
About d_d
Rank

Member


Birthday

03/20/1965
Previous Fields
Full Name
City
Network
Reliance Mobile Handset
Other Handset
Around 41 per cent Jio users are still finding it difficult to connect calls with other networks, see http://www.dnaindia.com/technology/report-90-jio-users-opted-for-prime-most-ready-to-continue-bofaml-2476171

Have all of them ported their primary number to Jio? If not, it shows that they are not fully satisfied. Most people may say they are happy, because calls are free!

Management praxis says that companies which focused on quality have succeeded in the long run, even with higher prices. Whereas companies which tried to compete only on price, have failed in the end, in spite of initial successes. Vast majority of users are dissatisfied with the erratic service provided by Jio, and will never make it their primary number. They do not complain, just because of the price. Only it will take a long time for the game to end, as Jio can afford costly ventilators to keep them just alive.

I did not port my regular numbers to Jio because the signal is poor at my residence. I raised service requests for each of my SIMs, but did not get any call back. After a few days, when I checked the site, the Service Requests are marked closed, I don't know how!

Looks like Jio has not got the expected number of subscribers! I have two SIMs, have taken prime membership in both, but recharged 303 only in one, since the signal at my residence is poor. I cannot use Jio to make or receive calls or send SMS. Even internet is slow and erratic. I have registered a service request, but there is not even a reply, though I can see the status in the app.

I am not happy with my Jio signal strength at home, just one or two bars. So, is it worth joining prime?

I did forward the mail to TRAI, but they may not be able to reply to individuals. Anyway, I hope they take some action. In the meanwhile, I have got the bill for next month, though usage is zero and I had reques!ed termination!

I received a reply to my first email to Chorcom appellate authority as below: The reply is along expected lines.

The Telecom Consumers Protection (Eighth Amendment) Regulations, 2015 (5 Of 2015) (attached) says: the service provider shall provide to the consumer, through SMS or USSD, the details of tariff applicable on usage of data beyond the quantum of data available in the account of the consumer. It is clear that Chorcom has not followed this rule. If a large number number of customers complain, they will have to take cognizance. 201508070215272688393tcpr.pdf

I had already sent them an email to terminate the connection before I got this bill, and I have not used this connection since then. Do I need to pay the bill and close the connection? I tried Customer Care and seem to have made it a complete automatic system, with you having to press several option numbers several times. Finally for the option billing complaints, they said an executive will contact you. But so far, no news.

Yes, but can they charge exorbitant rates without my concurrence? I hope there will be more customers in my situation and we can fight together.

Adalat, I can fight. Only if they start sending goondas... Do they have to maintain plan only for 6 months? I had purchased the device on 15-1-16 for Rs 2200/- with a new number and plan, since my old device stopped working. And then in August 2016, I purchased the Wipod 4G/LTE for Rs 900/- for upgradation to 4G!

I did not get any welcome mail post tariff change or SMS. I noticed the change only in my last bill, much after payment, when my net got blocked and started investigating what's happening. I had complained to customercare@relianceada.com on 3 Sept 2016 and on 20 Sept 2016 to Rcomappellateauthority.Kerala@relianceada.com protesting at the unilateral reduction from 14GB / month to 3GB/month! So far no reply. This appellate authority, are they Reliance employees or independent people?

Today, received the bill for my postpaid net connection, My plan had been changed from Pro3_799_7GBDY7GBNGT to 4G_675_3GB the last month itself, but I had not noticed since the amount was not much different, the new plan being operative only for a few days. Usually my bill is around Rs 900/-, but when I received this month's bill, I was shocked, it was Rs 1856! They have allowed only 3 GB and then have charged Rs 939 for "Mobile Internet" of 1834 MB! I tried calling customer care, but it is not accepting my selection of options at all. Anybody else got such a bill? Any suggestions how to proceed?

My Jio SIM experience: 11 Sept 2016: Purchased Jio SIM paying Rs 200 giving printout of E Aadhaar 15 Sept 2016: Call from outlet saying my CAF refused since it was Aam Aadmi Ka Aadhaar (sic). So handed over copy of driving license 21 Sept 2016: Visited outlet. They informed that EKYC will be started soon, and to come after a few days 24 Sept 2016: Visited outlet in the morning, since it was a holiday for me. Huge board saying Jio verification was kept outside. Got token 38 at 10:30 am. Went for shopping and checked at 12:00, token was No 8. Went home for lunch and came back at 13:45. Token 15 was running. Due to server issues, lot of delay was happening. Till 14:45 there was no progress, so most customers left. Then suddenly token 15 was completed. The next two tokens were completed in about thirty minutes. As there was nobody else, my token was entertained. The process starts with thumb verification of the outlet owner. This had been allotted to only one person, so if he was not there, the activity stops. He had not been able to go for even a tea that day! Finally, he went for lunch after initiating my process. First my Aadhaar number, then my thumb, then you need the alternate phone No, SIM No, coupon code, then again my thumb. An SMS came to my alternate number which was an Idea number: "Thank you for choosing Jio...". The whole process was over in about 10 minutes and I left the shop at about 15:45. I waited for a message intimating that my had been activated, but did not get any. Finally at about 18:00, I tried the SIM and it was showing signal. I opened a site and lo, internet had been activated! Two emails had come from aadhaar@uidai.gov.in saying that your Aadhaar number XXXX XXXX XXXX was used successfully to carry out Authentication using "Fingerprint " on 24/09/2016 at xx:xx:xx Hrs at a device deployed by "Reliance Jio Infocomm Limited"