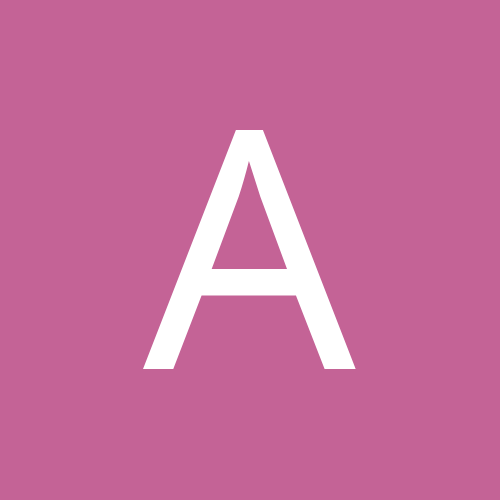 Content count

69

Joined

Last visited
Community Reputation
2
Neutral
About andydesai
Rank

Member


Birthday

02/24/1978
Previous Fields
Full Name
City
Network
Reliance Mobile Handset
Other Handset
Secondary Handset
hi i tried sending the message i got a reply sms from reliance Dear Subscriber, Your request could not be processed as you are not a valid user. thank you. Reliance Now what could be the problem . Its a post paid nos and using a sprint S3.

Rajan Bhai, I am looking for deal on the camera and lens Canon 60D with kit lens 18-55mm IS Lens prime lens 50mm F-1.8 Lens 70-300 IS Can you let me know where can i source it a good price.... Awaiting your reply

hi nitin , would have done the same but homeshop18 is a good deal after....s flip cover,Vodafone data package,screen replacement if damaged within one year.... and the price was 35985/- after discount so looking for that.

Hey hi ... i tried to use this coupon 2 days back and it was showing a discount all of a sudden today when i want to buy this handset with the coupon it no longer is avlb.... can anyone out here help me out need to buy one S4

andydesai replied to n_iceman's topic in Samsung

congrats Vinod bhai for being the first on rimweb to have it............ now you will be too busy with it......between dont forget to put up your review on the same also

andydesai replied to joshm's topic in Samsung

Joshm the link for the red recovery does not work... it says invalid or deleted file.......

andydesai replied to joshm's topic in Samsung

Joshm.... please help the S2 what my wife is using is draining of the battery at a rapid pace on this rom.....which other rom can i flash back and what is the procedure for the same...i will be downgrading that is why asking

andydesai replied to joshm's topic in Samsung

on page one i cant find link for su and cwm can you please give me the link.....

andydesai replied to joshm's topic in Samsung

Dear all i am posting this here because Joshm asked me to post... i would like to deeply thank joshm to help me revive the fascinate of my friend which he was not using since last 6months or so, please below i have put across the conversations i had with joshm and how he helped me to revive it.Thanks a ton Joshm Andy desai posted Hi Joshm, My friend has samsung fascinate working on reliance, one fine day the phone stopped working(tried to charge the same thing,power on you can see the same thing) and all we could see on the screen was a white box a arrow coming out and android infront of it may be its the download mode,it only keeps blinking..... contacted the seller for help but no response.... please can you help to revive this handset. It would be great help.... Joshm replied In my fascinate thread find the eh03 odin file and its process .should fix Andydesai posted hi joshm, But the computer wont recognize the phone,i mean no com port is getting associated with t. So how will i recognize it on the computer first. Joshm replied Pull the battery out And then re insert and go to download mode by presding volume down and insert the cable. Andydesai posted hey as of now i can go into download mode and the pc can recognize the port but your link is not working to download the file... can you pass on the working link please Joshm replied his is the PIT file which u should also flash http://www.mediafire...19fo7ftwgz8tgr8 just give it into the PIT option EH03 single link : http://www.imnuts.or...3_GB_CM.tar.md5 OR here are Mediafire links http://www.mediafire...g4afpb8u522oj2y http://www.mediafire...r4fi9gl59j832yl download theEH03 in odin you should use the PDA option and give path to EH03 and in the pit option give path to pit and hit start. Andydesai posted hey thanks for the lighting fast response you mean to say in odin at a time i have to slecet the pit file in pit option and in pda option the eh03 right and click start ???? by the way link what u sent is working Joshm replied I know the links are working , thats why sahred here is the ideal process , but as u are already in odin and connected phone follow from latter part of 2 and there onwards 1.. turn off your phone > remove battery > attach the usb cable and put it in download mode ( press vol down and insert the usb cable which is already connected to your PC ) 2.. Double click and Open ODIN ( your phone should show on a com port inside odin > click PDA > select the EH03 stock GB file that i have mentioed above 3.. Click Pit and select the atlas pit file mentioned above 4.. Hit start , the stock GB will be flashed > it will take ten minutes for the flash to finish, once completes , put the battery in helping you with so called lightening fast replies as i am a bit free atm, Dont get much time being a Dr. would appreciate if you post your issues in the vzn fascinate thread of mine , so that others may also benefit or post with details when u have successfully done this. Andydesai posted great will revert back once i finish the flashing..... because my net is dam slow and it will take about and hour or so for download....being a doctor you are really a gadget freak appreciate your help though... i have loaded jelly bean on my wife's cell from your link....only problem after flashing is that after she receives a call the call gets disconnected after say 20secs again she has to call back joshm replied you didnt follow the advise delete all the images in the conatcts by using the contact picture remover app from playstore and stop the syncing of contacts from her Gmail account as as soon as her phone will sync with her google acc the images stored with contacts in that will be restored again. so either delete images straight in the gmail address book or delete from phone and stop the contacts syncing. the jellybean update is one of the best i have ever come across . andydesai posted hi doctor i did what you asked me to do about the fascinate it started flashing and in mid way it says fail and it stopped. Now how to go about. Joshm replied faulty cable or corrupt download use diff cable first , if works ok otherwise redownload the file and repeat the same process. Andydesai posted to clear the doubt of cable tried with the other cable and the flashing reaches movinand.bin and it stops their does not go ahead i waited for more then 15mins but its stuck their. Now will download the file again and then flash back lets see what happens. i downloaded the file once more and tried flashing its getting stuck at movinand.bin and not going ahead.... what to do now joshm replied chk if the new file has same md5 89045064cf45ccd85f8ad746911b6e28 also this all is just cable or bad file or bad port fault just use a diff pc , new cable and proper download , should work andydesai posted hey i checked with the md5 checker and the code do not match . Now??? my bad i rechecked and it is the same md5 restarted the computer,changed the cable,tried a different port,checked the md5 its the correct file,downloaded once more the file , still the same thing its getting stuck at the movinand.bin not going ahaed....anything else can be done do you think sirji even tried on a different computer still the same problem does not go ahead beyond movinand.bin..... joshm replied try anyone out of these 2 both are odin files http://www.mediafire...9272012.tar.md5 MD5: bd4fb82a3b67de2665b62331591a4c7e or stock ed05 http://www.imnuts.or...OYO_REL.tar.md5 75ff53ada8278a10149ceff756d7a42d i am telling u again , plz post ur issues in my thread , i wont reply here now onwards all these converations should have helped other as well if they were there in main thread. and dont use pit now andydesai posted i will do what you have asked me too... and by the way anywyas we have come this far i will do post all this conversation in the main topic once we are thru...i will copy both are converstaions and post it their joshm replied ok firstly try the first link , and flash in PDA and dont use PIT now onwards did u try booting the phone ? sometimes it folashes completely but shows failed may be it ll boot alright ;"P andydesai posted hi josh flashed this file without pit file CI500_VZW_ED05_FROYO_REL.tar.md5 but still stuck at the same point....but has you said restrat and check i did....to my surprise the phone booted and its on foryo 2.2.2 baseband version is DL09 but force closes are lot al system force close....now what to do next joshm replied thats the issues actually , u are locked at eclair DL09 radio , and thats not letting any other radio to be flashed. ( did u do anything else before asking me ur query ? ) this is stock dl09 build try flashing it http://www.imnuts.or..._ECLAIR.tar.md5 26e79e5b4d5d2dd8e043371567b26ee2 if it flashes properly then you can flash eh03 as well over it just make sure you have proper file , proper cable , proper PC But before doing that , just try and flash eh03 again without pit one more time, i feel it will flash correctly now , if it fails then flash the above mentioned DL09 éclair andydesai posted i have not done anything before asking you to the handset.... i tried flashing stock DI09 build but the same problem persist hanging on movinanad.bin.... not going ahaed. Also before doing this flash tried flashing EH03 but that too same problem... Ab kya karnheka.... I am like full time bothering but its like i am totally into it to see that the handset revives thats why.... OK now I flashed again but it failed as you said I rebooted and their I am on stock dl09 2.1-update 1 now force closing is not occurring....now you think this mobile is stuck on stock rom is it....anymore suggestion

andydesai replied to joshm's topic in Samsung

hi all just wanted to say that i have flashed my wife's epic touch 4g with the jelly bean rom posted here, but she is facing a problem the battery in 1 hour came down to 55% in just 2 hours without any much usage...anyone else facing the same problem... and the problem persists which rom can i flash back...please let me know

andydesai replied to joshm's topic in Samsung

hi joshm, i want to upgrade my wife's epic touch 4g to fk09 jelly bean, right now its on android version 4.0.4 build nos IMM76I.FF18 and its rooted so what do i have to do to install jelly bean.... i mean should i unroot first and then install???? Please help.

hi their rajan bhai i would like to buy the micromax smart stick where can i buy the same....

Rajan bhai can you let me know the best price I could get for LG smart led tv 42" or 47" lm7600 series saw the demo of this at a shop and it's really damn good can you please find out a deal for this online or offline

Parin aap to guru hai....by the way thanks for the s3 and your lighting delivery and support........

I have a S3 cdma and had a bit of problems here and their but got in touch with Vinod nayak and he helped me out like a professional....... seems like he knows his S3 in and out......his step by step help was like he has created the S3 himself thanks a lot buddy.....