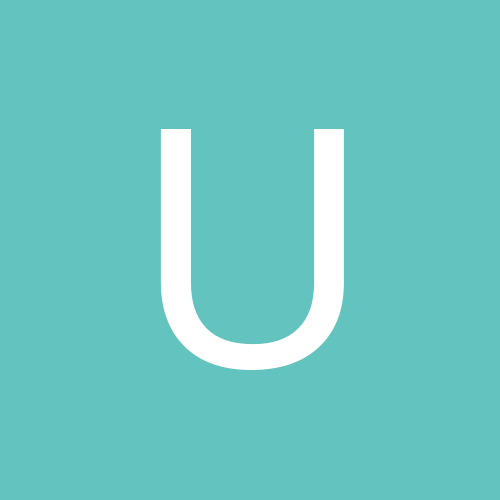 Content count

105

Joined

Last visited
Community Reputation
13
Good
About ursmv
Rank

Advanced Member


Birthday

01/01/1976
Previous Fields
Full Name
City
Reliance Mobile Handset
Secondary Handset
Contact Methods
AIM
MSN
Website URL
ICQ
Yahoo
Dear Friends, The below given link is for 2 web sites register and get a welcome credit also which offers both electronics and non electronic stuff also but be only choosy as only few deals are worth...i have been registered with them for quite some time and had got few orders also.. http://www.fetise.co...code=LZUINBGSYH http://www.99labels....@rediffmail.com Thanks.

Dear Friends, The below given link is for 2 web sites register and get a welcome credit also which offers both electronics and non electronic stuff also but be only choosy as only few deals are worth...i have been registered with them for quite some time and had got few orders also.. http://www.fetise.com/men/register2.php?refcode=LZUINBGSYH http://www.99labels.com/v1/Visa-Member.aspx?re=plms@rediffmail.com Thanks.

Dear Sadik, Congrats...... wish you both a happy married life.. About honeymoon if you plan kodaikanal i can help you out to get some good deal as i have few friends there....

Dear Friends, As we know day by day tariff keeps dropping in telecom and the major advantage is nowadays operators started to offer a fixed amount recharge which gives certain no of free calls to any phone so mostly if you are having an office or in to a businuss were you would be making lots of phone calls mostly we prefer land lines as there is no much signal problem ..no heat generation in the ear..and ultimatly some one can try and just connect the call (i mean an operator in a office) so there are 2 products available now in GSM which will be of great use. If you really want to save your telephone expenses at home or office i would for sure recommend that you check with your exesisting bills what kinda calls is being made how many mobile calls and what tariff so just do a rework if the same made through a mobile sim so you will know the savings. Telular sx6p-300g gsm landline phone. This is an gsm landline phone any gsm sim cards can be used in it. It's a wireless landline with a sim slot so you can use any gsm mobile sim cards. It's a must for people who speaks for hours in phone no more heating of ears and radiation problem. Its clarity and signal strength is also amazing . it's a telular corporation product made in usa. Tri-Band Capability (850/1800/1900 MHz or 900/1800/1900 MHz) Voice Communication GPRS Packet Data (Up to 86.6 Kbps)* Circuit-Switched Data (up to 14.4 Kbps)* PC Fax (up to 14.4 Kbps)* Caller ID, call waiting/call hold, call forwarding* SMS Text Messaging* Speakerphone Backlit keypad and Large LCD display LCD for SMS, caller ID, call timer, dial number, status icons, and status message Dedicated "Hold" and "Mute" buttons – just like wireline phones Flexible power supply and battery backup options to maximize performance Easy to navigate menu via softkeys Automatic end-of-dialing (no SEND key) Easy set up call logs, clock and call timer. 3.6 V rechargeable battery pack with 3 hours of talk time and 120 hours of standby. Nokia 32- Gsm fct. This is nokia gsm fixed cellular terminal it will work with all gsm sim cards and you can connect your mobile sim to your pabx or epabx. An added advantage of this product is you can also connect a fax to this device which means you can have a mobile no as your fax no. There are plenty of use for this product which will save lot of money . You can even connect a parallel phone or use your very old analog instrument to receive the mobile calls. I have given the link were you can download the entire technical manual it self. http://www.westlake....nical_guide.pdf I have posted a thread in buy sell area of the forum those who are intrested kindly check there for price and availablity..the link for the same is given below. http://www.rimweb.in/forums/topic/24440-exiciting-offer-on-all-old-and-new-stocks/

Dear Friend, You can contact the service provider and if your usage is good are you have good no of connections they will provide it to you at a reasonable price or some times even free as company owned equipment if not you can buy it in open market it will cost you between Rs.7000 to 10000 app depending on the model.

Dear Friends, Yes battery backup differs from operator to operator based on the equipment they use in providing the service.

Dear friends, I just came accross a topic in buy / sell forum in which a member was refering about comparision of battery life between cdma and gsm network which was replyed by moderator sadik..so i just thought it would be better to give a fair clarity on this issue.. There is always discussions going around the world regarding which mobile phone standard is best but to be fair every standard has its own advantage and disadvantage and in times it also depends on the user and his useage the benifits differs. As for the reason of this topic is concerned tecnically speaking yes GSM gives better battery life than CDMA the reasons and an detailed comparison of various mobile phone standard is given in below link. http://en.wikipedia.org/wiki/Comparison_of...phone_standards And even practically when you enter low network range area the cdma phones eat more battery in network search mode than gsm so in such cases its better to switch off your cdma phones. I hope this would have helped the forum members get more details and any other informations regarding the above topic can be posted in this thread.

ursmv replied to lchat's topic in LG

Dear Friends, Mostly this problem is related to water damage and in rare cases problem with headphone jack or audio ic so its required to take to a service center so that they could help...

Dear Friends, Mts is sharing the towers of tata, reliance and aircel in tamil nadu.

Dear friend tell me which model you have so that let me check if there is any good bed charger for that ...but if you want chinese there are plenty like u can adjust and put any battery but its low quality product and if you use it for long time it will damage the battery so that type you can only use it in emergency ...

Thanks kamal..for your wishes.

Hi friends, I was thinking about such a kinda service for quite some time but as we are already busy with regular service works i was delaying it anyway now i want to make a try starting from rimweb if things goes well we will start it in a bigger way. As some of you may be aware in abroad such a kinda service is running for long time as if you have a faulty handset you can courier it to the service center and they repair and send it back to you. Now we will make a try here in same way guys just if you have some faulty mobiles (cdma or gsm) just courier it to us we will evaluvate it and give an estimation and if you are ok then we will service it if not we can return it but you will have to pay us the courier charges alone (presently we can fix it as Rs.50 anywere in india). I have a mobile phone service center running for the last 7-8 years we have good technician and i can support with most of the spares also, we have repaired many no of water damaged phones also so some body can try and post their feed back. Regarding water damaged phones if the phone comes in to contact of water (either immersed or a drop fell) immediatly remove the battery and service it and only then fix the battery as once water particals are there if power goes inside then it may get short circuit. While sending the phone do not send your sim card or battery as we have testing batterys for most of the models. some body intrested just send me a pm i can give you the address if you have any query just call me.

I got a message that the mrp of the reliance gsm sim card would be around Rs.25 with 6 month validity.. shall update full details in a day or 2..keep watching one more blast from anil...