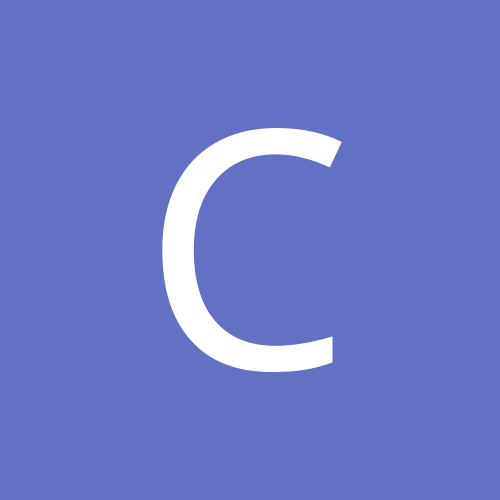 Content count

16

Joined

Last visited
Community Reputation
0
Neutral
About cyberwiz_007
Rank

Member


Birthday

07/31/1981
Previous Fields
Full Name
City
Reliance Mobile Handset
Contact Methods
MSN
Website URL

http://www.miraclesofnature.co.in

ICQ
Hi Guys... Well thanx for the Help so far and the good idea of utilising some more space on our MMC..but I just noticed something since last 1 - 2 days. Thought of asking you all. I find that my battery finishes more sooner than it normally did, afterI have started to use the 512 MB MMC card ??!!!!!!!!!!!!! Does this has anything to do with the CARD SIZE or Can there be any problem with my card ? Thirdly after I bought my sister Nokia 6630 the dealer also told me that there are 2 types of MMCs.....One with Single frequency and the other with double frequency...( I hope I am using the correct word frequency here ) So is there any performance difference here. Obviously the double frequency is more expensive than the single one. MY 512 MB MMC card of NCP company came for Rs.1800 ??? ANY inputs and facts would be appreciated.

cyberwiz_007 replied to Maximus's topic in Nokia

Hi there, Guys you are doing GR8.....BUT BUT BUT, can any one pl. let me know that how to LAUNCH the mini Browser ? I mean, how do I actually TYPE the *# and then the CHARACTERS : BROWSER ....etc....where do we type this and how do we launch ? Secondly can't we simply subscribe to a WAP SITE / SERVICE provider to use the SERVER address on this MINI BROWSER ?

Hi ICE MAN, Well just bought a 512 MB MMC card and it is showing 489.7 mb as the CARD SIZE...is this the same reason that the mmc capacity is reduced ? WHAT SHALL I DO and is it safe to actually change the structre of this CARD ? Thanx The Cyberwiz TARUN

Thanx MUKUL, I guesss I got the point. You mean to say that MobiMB would actually convet the .JAR files in to some other executable file, which can run on Nokia 6255 and then this can be installed into the Phone using the PC Suite Application installer ??? Is this what you meant ? THANX

Thanx Tanveer, but if you say then you must be sure, as I heard that We can install JAVA GAMES on this Phone, and obviously I heard using the Application uploader of the PC Suite. But then if not this, do you actually also use the Mobimb ? Thanx Vishal, but have to ask you this. Since I am new to all this, I am askin this Explicitely. Mukul, replied me that the Nokia PC Suite also enables us to Install Java gams with .JAR extention thru PC Suite, but Tanveer just replied me back that .JAR are not supported by PC Suite.... So, probably one who has actually done this and installed the same stuff on the Phone using these Softwares, can tell me better ? Also that I would appreciate if you can help me directly here by sending me the link to the cracked version of MobiMB... Thanx all for all your assiatance....

cyberwiz_007 posted a topic in Nokia

Hello to the COMMUNITY, Well wanted to know if someone has any IDEA if R-SURF will be accessable for NOKIA 6255 thru R-WORLD ? I asked the Nokia Customer Support, and they said yes, this Phone is ENABLED, but then I couldn't see the Option to Launch the Broweser from my PHONE ? And if this Feature is there in the PHONE, it all depends on RELAINCE INFOCOM, if they let ue browse this on our PHONE..... I am writing this HERE as I am still not sure if this PHONE has that FEATURE because I CANNOT SEE it ? ...regardless of the fact if this Service is enabled by RELIANCE .... Any Info would be Appreciated

And TANVEER you got it From ? The same site that is mentioned ABOVE or from somewhere else...

Well Hi, There....where the hell you got all those GAMES !!!!!!!!!!!!Anyways, are these were from site that Mukul suggested ? Or somwhere else ? And can you pl. let me know how to install them ? on Nokia 6255 ....Thanx I have not yet installed Nokia's PC Suite, as I do not have Windows XP SP Pack 2.... Thanx for your time.

Well thanx : amitbt22 however MY CD of the BT Software is the same...however I needed to know that what all do you have in your system : I mean The BT Software : IVT and PC Suite ? And how do you connect to the internet thru R-CONNET ? With which one ? and with which MODEM Dial Up ? Could you pl. spare some time to Write a step by step instruction...? Thanx

Thanx MUKUL, but I guesss there is a Feature in PC Suite as well, that helps us install the Java Applicaions and Games thru the .JAR files ....??? So, could you pl. let me know the difference in the MobiMB and the Application installer in PC Suite 6.6 ? The www.mobimb.com site took me to : http://www.logomanager.co.uk/php/products.php address ??? it this Ok. Probably you can PRECISELY let me know the difference...Thanx.

NO!!! All three cannot work together!!!! 42864[/snapback] Well Mukul, I meant to ask that all Softwares, and Drivers installedfor each methode to connet : BT, InfraRed, and Data Cable......shall not conflict with each other./. Obviously all shall work one by one. I wanted to know if we can install BT Dongle Software as well as use the Same thru PC Suite and carry all other operations...etc,,.,.,. Similarly with the Datacable. ??? I am asking this, as I read this in this forum, that Pc Suite needs to be removed before using the DUN to connetc to the R-Connect, since connecting BT thri Suiote, will result in the Modem String to be set to the Default...resulting in frequent dissconnection, or disconnections due to the Phone Going in to the Dormant mode,...and then we need to once again also do the settings to prevent the phone going in to the dormant mode.... So, can we install all softwares, drivers for each method and use them individually, one by one, without any conflict ?

Hello MUKUL, Well I am a new user and also Nokia 6255 is my First Phone. So could you pl. let me know what is the Mobi...Software...and any other ACTUALLY helpful softwares for the Mobile.... I am just about to install the Nokia PC Suite, but have to insatll the XP SP - 2 first.... Any comment would be appreciated.

Thanx Tanveer for your time, but need more help. Yes, I do have Windows XP, but NO SERVICE PACKS are installed. ( There is a Pre-Requsite of Service Pack 1 / 2 for Nokia PC Suite to be installed and Working ) So, I am looking to install the same. Yes, my Windiws did Detect the Blue Tooth when it was connected to the USB, and also installed the Driver...but then after that I could'nt locate the BLUE TOOTH WIZARD so that it could detect my Phone./.... Infact the Light of my BT Dongle ( red ) did not blink up, ....which usually does when I install the Application Software that came with my Advik BT DONGLE : IVT Blue Souile versin.... So will this WIZARD only be available when I install the PC Suite ? Also that leyt me tell you that the application software is really cool and the grafhical application is great when connected to the Phone thru BT. ??? Also pl. tell me another thing. When we create the Dial Up Seperate DUN ( not using the PC Suite and nor the DUN present in my BT Software ) and select the software downloaded from the nokia Site : MODEM Driver....which COM PORT do we need this to be installed on ? Thanx for your time.

Hello all, Well this is not a repeat of my previous post, but I Explicietely wanted to request all experts to actually discuss and let us all KNOW the BEST case scenario to actually USE the Blue Tooth Dongle along with Nokia 6255. The best case scenario here means, where we are using the PC Suite 6.6 as well as the Blue Tooth Dongle to connect to our Phone for various tasks as well as Internet connection. Pl. also clarify if we need to install the Software that comes along with the Blue Tooth Dongle device or is everthing needs to be controled thru the PC Suite. I also read that we use the Blue Tooth to dial the Connection of our phone to R-Connect there is some problem as the modem settings are set to the default ??? So, how do we manage these 2 softwares / tasks running smoothly without any CONFLICTS ? Thanx for your time.

Hello Everyone, Well I am afraid, but even after so much of discussion, we still do not have some clear cut steps to set - up the Internet using R-Connect thru these 3 modes : 1.) Blue Tooth Dongle 2.) DKU - 2 Data Cable 3.) Infrared There has been a lot discussed and a lot of different types as well. BUT there needs to be the BEST WAY..I mean the IDEAL SCENARIO....( Where all of the 3 Are working easily one at a time. ) I say this, as once I read that the PC Suite is installed, then connecting it to the Internet wiht a Blue TTooth becoms a problem, as the modem settings are put to something default....If this is not done, then we need to uninstall the PC Suite and simply usee the Nokia's Modem Driver to make a direct dial - up to finally connect. CANT ALL WORK TOGETHER ? Pl. also let me know that do we first have to install the SOFTWARE that comes with the Blue Tooth Dongle ? I did this and my one works smooth : FILE SHARING ....and this software only has other options like Dial - Up connection, Objest Push, etc.,.... Or do we need to install the PC Suite and then simply use the Blue Tooth Dongle without installing that SOFTWARE that came with the Blooth Dongle itself ? I ONLY NEED TO INSTALL MY PC SUITE as well as the use the BLUE TOOTH DONGLE....WHAT DO I NEED TO DO.... ALSO that I couldn't find the space to enter the init sting in the modem ? COUL'D you ppl. take out some of your time to revert in the best and the simplest manner where I can achieve the PC Suite and the Blue Tooth Connections an dinstallation WITHOUT ANY CONFLICTS ??? Thanx for your time...