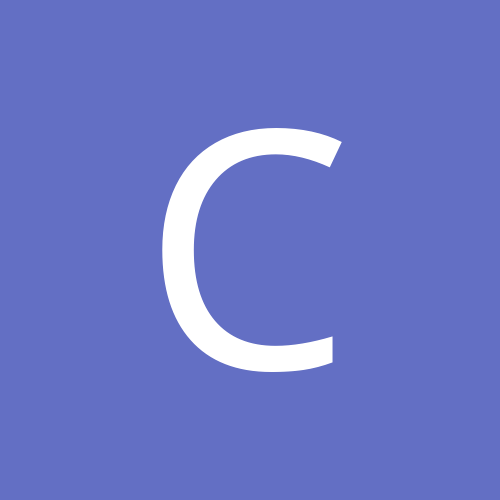 Content count

50

Joined

Last visited
Community Reputation
0
Neutral
About coolraj79
Rank

Member


Birthday

01/23/1979
Contact Methods
MSN
Website URL
ICQ
Yahoo
coolraj79 replied to HetalDP's topic in Nokia

guys pls give ur feedback about the radio reception in nokia 6275 as i find most of the stations not playing properly...whereas sony mobiles used by my mom n sis play excellent radio...their reception is pretty strong...is radio a weakness of this phone?

coolraj79 replied to pbananth's topic in Nokia

hi there is a crystal case available for nokia 6275 but u hv to search for it in some shops...

coolraj79 posted a topic in Nokia

hi guys jst wanted to knw if there is a silicone cover available for nokia 6275 and how much will it cost?...crystal covers r of no use and moreover they cause scratches on the body and screen over a period of time...

ok i think i got it...the end which goes in the phone shld be 2.5 and the outer end shld be 3.5!! have you tried this measure and found it effective? however its inconvenient to carry the inserted plug since it wld be protuding out all d time...but i think i will try it anyways...

thanks yaar for the detailed explanation...i thought u were referring to using a local headphone using the slot on the left side..so i was wondering if we do that then whts d use of the bundled headphone but ur answer was pretty clear... i will try to procure this jack...i saw a couple of them on ebay india for 85rs.. i guess it should be 3.5 to 2.5mm jack and not 2.5 to3.5mm, as there were 2 separate items listed on ebay... rajesh

whts is this 2.5 to 3.5 converter...pls explain the whole proces..

yesterday was listening to music player in a local train...i cld hardly hear wht was being played...but i can hear it perfectly when i am at home or in office where there is no background noise...so i suppose there is no prob with the handset? even in orkut forums i read the volume in headset is low...

its volume is low to hear especially in trains or outside.....maybe i had expectations n forgot nokia is nowhere compared to sony when it comes to sound

i was thinking of buying a travel charger ac-4 to charge this phone faster...does any1 know how much a n original nokia charger would cost if i buy frm nokia shop? i saw these chargers on ebay too selling for 200-220 but they r local make....wld ac-12 be better or a travel charger?

coolraj79 posted a topic in Nokia

hi guys i previously used W550 and its volume was pretty high...now i hv changed to nokia 6275 but i noticed even at volume level 10 (i have slid the bar all d way to 10 using the volume keys on top right of the phone) the volume thro the headphone is low...is there anything we can do abt this....this way there is no enjoyment listening to music...especially when i had walkman series before this phone's sound quality is nowhere compared to W550...volume is atleast 30-40%lower.......

coolraj79 replied to coolraj79's topic in Nokia

thanks i managed to switch it off....

coolraj79 posted a topic in Nokia

hi guys i hv recently purchased and i am wondering how to switch the background light...the light under the keypad keeps flickering on n off the whole day on its own...how do u switch this off...does it consume battery?

can we use travel chargers like ac-4 to charge the phone faster? these are available on ebay india ? pls advice

coolraj79 replied to kalkuravivek's topic in Nokia

yeah even m surprisd to see there is no such feature in such a high end phone...i dont think there will be any software made especially for this purpose

even i m taking the charger to office n keep it charging like for 3-4hrs...