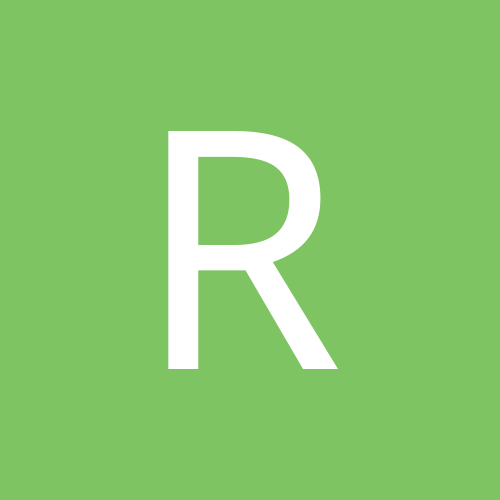 Content count

19

Joined

Last visited
Community Reputation
2
Neutral
About RIM-JPR
Rank

Member


Birthday

06/10/1982
Previous Fields
Full Name
City
Network
Reliance Mobile Handset
Other Handset
Secondary Handset
Please tell me how u do that? Sent from my SM-G928G using Tapatalk

Hello If found any solution to get data on RUIM? I have an SCh I535 (GALAXY S3 VZW) it works both text & call, but DATA is not working both 1x & EVDO.

RIM-JPR replied to RIM-JPR's topic in Samsung

Do ##72786# (SCRTN)Connect with DFS Enter SPC & 16 DIGIT PSWD Go to Programing/General Read Config Set it to RUIM PREFERRED & than press Write button & Reboot Now ur handset will get signals Now switch off mobile data & than Go to ##DATA# Edit Enter MSL Go to More Select korea mode set Select &enable india mode Exit from data menu Reboot now & check it may work...

RIM-JPR replied to inam's topic in Samsung

Hello Good News..... Our mate rimwebian @mani has devoloped a app to unlock sprint phones for gsm.... Will try mani's app on my friends sprint s4. One more XDA member @aalyatim developed a app to unlock Sprint phones for GSM....... Pls see below link... http://forum.xda-developers.com/sprint-galaxy-s5/general/sprint-samsung-unlocker-unlock-sprint-t2928250 Confirmed!!!! Working. I have unlocked my SM-N900P[sPRINT NOTE 3] for gsm with @aalyatim's ssu.apk.

RIM-JPR replied to RIM-JPR's topic in Samsung

Using dfs connect phone, select mip tab & press read button at bottom. Select simple ip from dropdown Active profile 0 Disable all profiles to red & again press write & than reboot. Let me know if it works.....

RIM-JPR replied to RIM-JPR's topic in Samsung

Yes... It is working now..

RIM-JPR replied to RIM-JPR's topic in Samsung

Get it working..... Just using DFS MIP tab Just change Mobile IP to Simple IP from dropdown & active profile set to 0 instead of 1 & write it & rebooted. Thats it... Done 3G sign comes back & got data working... Thanks

RIM-JPR replied to RIM-JPR's topic in Samsung

Dear Parin I have bought it from a local guy.... He used it for only 2 days & resell to me. And he get this from a guy from delhi. But he don't remember his number. I have done it ##3282#/EDIT/MSL/MORE/KOREA MODE/SET TO INDIA/RESTART Gets Voice & SMS but NO DATA

RIM-JPR replied to RIM-JPR's topic in Samsung

Hello Parin Sir I have made it RUIM PREF, but no luck.... Pls see SCREENSHOTS using DFS....

Hello I need help of all technical experts here.... While playing with codes i done ##786# hard reset. I thought only data will be deleted, but it completely wipes out RCDMA RUIM settings also. I manage to make it to RUIM only using DFS & entering SPC & 16 DIGIT password. After restart it shows signal of reliance. I m able to make & received calls & text messages, just by changing it to RUIM mode. But NO DATA both 1x & EVDO are not working on it.... Pls suggest what to do for getting DATA back. I m on NC5 Stock Rooted... Thanks

Yes No sprint logo... I have rooted it & tried power toogle & foxfi But shows that "hotspot not supported" How can activate on sprint here in india.... Dear Parin Sir I have found on xda that if not activated on sprint than it could be done through mod in carrier folder. Pls see the link.. http://forum.xda-developers.com/showthread.php?t=2675280 But this is for lg g2, can it be done on sprint note 3? Pls advise...

But in my phone, both tethering & hotspot options are not available... My rom is nc5 stock... Which rom in your? Pls see pic.

Dear Gurus I recently upgraded my verizon s3 with sprint note 3 SIM based. Everything like SMS, VOICE & DATA (EVDO&1x) works fine. I have a problem with it. There is no tethering & hotspot switch in menu/connections. Ihave checked everywhere in phone but no option for hotspot. I have rooted & downloaded foxfi but when i start hotpot through it, it says hotspot not supported. I searched on xda, but unable to find any solution? Pls see screenshots attached for details about OS & other settings. Thanks

If i m not wrong... You have to manually delete your MIN from your old handset as it is still there so evdo is working on that.

RIM-JPR replied to joshm's topic in Samsung

If this trick works on VERIZON S3 rooted with stock ICS?