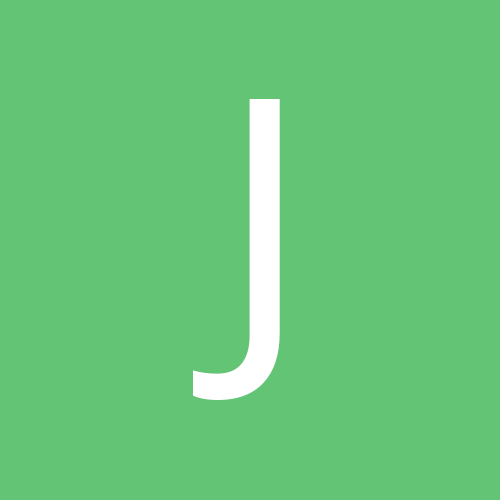 Jignesh_patel6744
Members Group
Content count

92

Joined

Last visited
Community Reputation
7
Neutral
About Jignesh_patel6744
Rank

Member


Birthday

01/01/1982
Previous Fields
Full Name
City
Network
Reliance Mobile Handset
Secondary Handset
It was a very informative topic......thx... Any plans to focus on official GSM/CDMA phones from reliance ??

Jignesh_patel6744 replied to st_7's topic in The Lounge

He is the guy who started Office 365 cloud service of Microsoft

Go for used Samsung note 2...should be around 18k ...but its superb phone and best for battery life..

I have used - Netgear WNDR3700 N600 Dual Band Wireless Gigabit Router ....This is basically dual band AP which supports 2.4Ghz and 5Ghz channels at the same time. you have to connect on 5Ghz channel to have good throughput...i have tested on my LED TV streaming HD video ..it works...only condition is AP should be near to TV as ....TV should get good range of AP...so it will not LAG in HD Video..... Let me know further help required.

Hey you can buy Wireless Access Point / Router with DLNA feature...where these routers also support FTP mode from which you can transfer files wirelessly.... Also suggest if you are buying AP...but N600 range of AP which supports 2.4 ghz and 5 Ghz also...otherwise transferring or streaming HD movies will ****... Let me know if you need more details..

Jignesh_patel6744 replied to digitalnirvana's topic in The Lounge

Hey...do PMP...that has more value compared to ITIL...also ITIL people are more in market...PMP is rare....

go for samsung S3.....perfect size for girls....slim, lightweight...good config etc.

spend little extra and go for Note - 2 ...screen is little bigger from what you need....but amazing mobile with extremely great battery and good processor and memory...

Jignesh_patel6744 replied to Jignesh_patel6744's topic in Other handsets

I have not downgraded it yet.....i just see KNOX yet to be installed ...but right now its still Android 4.3 only....and can we get the original ROM which is given by samsung with new phone...? so we can switch it to the original phone OS....and installing ROM is with Odin only na ? or is there any other way to do it ?

Jignesh_patel6744 replied to Jignesh_patel6744's topic in Other handsets

I have to downgrade as phone has become very very slow and giving lot of performance issue....but is it safe to move it to custom ROMs ? as this is official Indian phone....Please suggest. I saw on my mobile that KNOX only icon is showing...if i click it is asking to download and install.....so is it locked or no....and do i have to go through the procedure mentioned in your link....can you explain little detail about bootloader lock / unlock....i am not clearly understanding it......so is it not simple that i have ODIN and ROM ...i can start the phone in download mode and just flash it...??

Hi, My Samsung Note - 2, Official Indian Phone got upgraded to Jelly Bean 4.3 Build : JSS15J.N7100XXUEMK4 from its software upgrade option. But i am facing lot of issues with the newer version like, performance has become very poor, lot of Lagging, slowness, TouchWIZ error etc. so getting bugged to use the version. Only + point is battery works better and looks are little crispy... I need help to downgrade it back to the older version of Jellybean 4.1 which used to come with new phone. Also i need official OS and not edited or custom ROMs. Please help me how to do this..... Thanks in Advance.

Hey ...Nice initiative....very good information....Thanks

Jignesh_patel6744 replied to ACS's topic in The Lounge

In AAP most of the people who have voted does not know who the candidate is ...they have just voted on the name of Arvind Kejriwal....which is little risky...

Jignesh_patel6744 replied to HetalDP's topic in Samsung

Hey is 4.3 update available for Samsung S3 official Indian phone ?

Hey but if you buy Xolo, or Spice...beware of service support as one of my friend is using xolo...phone works good till nothing happens..if gets some fault..very poor service support...and Spice i personally use. In mumbai atleast difficult to get service center as mostly all closed. I suggest increase little budget and buy samsung quattro...