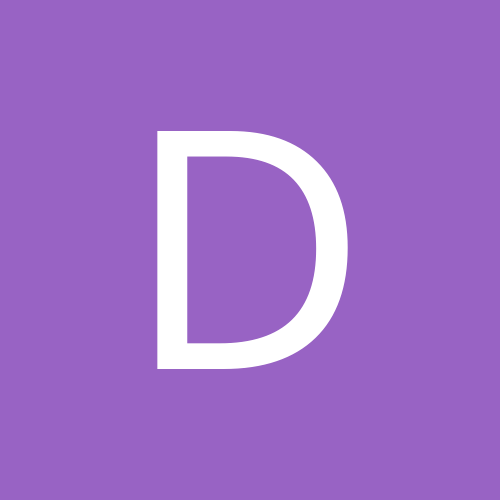 Content count

27

Joined

Last visited
Community Reputation
2
Neutral
About drtrrk
Rank

Member


Birthday

04/23/1957
Previous Fields
Full Name
City
Reliance Mobile Handset
Secondary Handset
Hi Ashish, Just downloaded and put it in my Nokia 6275 CDMA reliance phone. When I try to run it just says invalid app and offers to delete it. Sorry.

Hi, In the case of Professional Couriers, you need to put in the originating office code in addition to the docket number, assuming thinkpositive has only used the docket number for checking in the site. With Jalgaon Code of JGN with that nimner gives a result that the packet is delivered to Vile Parle on May 3, 2010. Strange!

Hi, Are you asking for help regarding VNC or folder Syncing software? I have been using VNC since long and the present one that I use is called UltraVNC. The folder Syncing software that I use is SynBack.

drtrrk replied to coolminilife's topic in BlackBerry

Hi, I have been in touch with a BB only since a couple of months and did any sort of 'working' on it since a couple of weeks. What I have gathered is that nothing of importance is stored in the external memory card and all the apps are stored in the device memory itself. Since I have not tried any swapping of sim cards, I am unaware about the problem that you have mentioned. But there is a good possibility from the way the BB appears to work, that reloading the service books may be the only way out for you!

drtrrk replied to HetalDP's topic in Nokia

Hi, I have one and it does not have GPS.

Hi Saket, http://en.wikipedia.org/wiki/The_Pied_Piper_of_Hamelin http://en.wikipedia.org/wiki/Pied_Piper_%28comics%29 These should help you.

Hi, This is from the Reliance site. http://www.rcom.co.in/webapp/Communications/rcom/Rm/pdf/IMEI_Centre_List_Final.xls Rajesh

drtrrk replied to mehulbpandya's topic in BlackBerry

Hi, Install Opera Mini. It should work. The inbuilt browser may not work with just the data settings. That is what I experienced in the BB with cellone connection.

drtrrk replied to Himanshubhai's topic in Nokia

Hi Sanjay, > 1) how can i download Symbian software on the 6275 cdma nokia phone, as i wanted to try t9nav latest software software The software you are referring to has been clearly marked as for S60 phones and so won't work with your phone. 2) also is there any way to install gps software There are Java GPS software available. I have installed Navigami, GPSed, Google Maps and Mobile Gmaps in my Nokia 6275.

Hi kshah, > serverip: wapgw.ricinfo.com > Server IP is your proxy server. Nowhere in the D88n settings does it ask for a serverip. It has place for a gateway and that is only as an ip number. >if you want to use RWorld than you can put wap.rworld.com or some thing like that, It elicited a host not found error. Other sites are working. > It means that if you use HTTP connection you can browse> on your phone. If I use the WSP setting instead of HTTP, it says 'wap gateway not found'. > If you get connected using your mobile number, you can get connected using above usernme and password too. Today it did work with the user id and pass word mentioned here. > Using your mobile number as username means you will be charged per minute and if you use above then you will be > charged per KB. Thanks for that info. I am really not into browsing from the phone. I just wanted it to work. The browsing is no where as good as it was in my Nokia 6265. Overall I would rate the 6265 much much higher than this D88n. 6275 would have been a better buy if it were still available. Thanks for all the help.

Hi kshah, Thanks for the reply. Your replies do indicate that I hardly kmow anything technical about these things. > WAP settings here on RIMweb are not truely WAP settings. They are PPP settings. WAP log on is generally by QNC and it > uses different authentication procedures than PPP. If your phone supports PPP then you should be able to browse. I eventually got it to browse by trial and error. > serverip: wapgw.ricinfo.com > server port: 8080 > server dial:#777 > login name: SC810@wap.relianceinfo.com > Password: PaEs98nsde > Above settings clearly says that your phone will browse using proxy server of reliance. Means it will be optimized for > mobile devices, will scale down images, remove java and scripts etc. Direct use of these settings did not result in browsing. The error was that Connect failed. Another message in another topic advised about giving our phone number for id and password and different address for server ip. When I used my number for id and password, I manageed to get a 'host not found' for the above ip address as well as the alternate suggestion. In the D88n, - settings - connect settings - cdma1x - you can have upto 10 settins - edited one of the. It asks for account name, user name, password, gateway, number and port. Gateway was left as it is. User name and password were my mobile number. Port was 8080 and the number #777. Then Services - WAP setup - select account. It asks for connect type (HTTP / WSP), homepage, Auto offline time setting. connect type was set as HTTP. The serverip mentioned above was given in the homepage section and it elicited a 'host not found' error. Substituting google.com there made it browse to google. Thnaks for all the help.

Hi @ksh@T, > well i purchased D-88n for 7380 with Airtel Sim and I year incoming and talktime of 100Rs . . Thanks for the reply. Evidently Spice has more presence in your parts than here. It was tough to source one and with an advertised 'best buy' price of 7799, can't ask for much reduction.

Hi Anurag, > I am very much able to send cdma sms without doing any particular settings. Although sometimes i don't receive delivery > reports but messages are delivered on the other end. Eventually I did manage to send sms from the CDMA side. But as you you have mentioned, delivery reports are not received for reliance mobiles. But I got the same for messages sent to a GSM mobile as well as to a Reliance FWP. > Although somewhere in this thread wap settings for Relience are posted, if u r lucky it may work on your handset. It took a lot of trial and error with the settings posted in different forums, till I managed to get a 'host not found' message in the browser. Then I changed the homepage to google and yes, it browses. Not a patch on the 6265 with its brilliant screen, but than all things, good or bad, have to end. > Anyways, you can easily connect this handset to your PC/laptop & use it as CDMA data modem. I have not tried it and I am not keen to try it also as my travels are very limited and I have broadband access at shop as well as at home. Thanks for the reply.

Hi, > Usually in CDMA SMS are sent over paging channel, if phone is not on voice / data. If on voice / data then it is sent over main > channel. Also CDMA SMS do not have message centre concept like GSM. SO I really wonder why SMSes are not sent if phone > is properly logged on to system? Most of the above went right over my head. I understood the message centre concept, though! Maybe it takes time to register itself on the CDMA network, it started sending messages. Though not tested completely (as I have to pay for every SMS) I got delivery receipt for GSM connection as well as Reliance FWP. It refuses to give me delivery receipts for Reliance mobiles. I can live with it so long as it actually sends the message. Though shown as sent, one message has not reached another reliance mobile. Maybe things will settle down!

Hi Anurag, > even i gave my nokia 6265 to buy a Spice D88n. Go for it you'll be happy. I did buy the phone. I use reliance. The CDMA messages are not being sent. Nor could I make the wap browser connect through the CDMA network. You use TATA. Are you able to send messages?