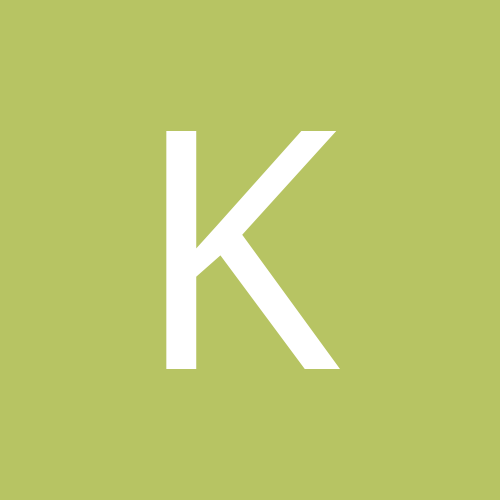 Content count

3,313

Joined

Last visited

Days Won

9
Everything posted by KumaarShah
for more details visit www.ideacellular.com In a gist, you have to but vouchers for Rs 2000 and get Rs 200 talktime to enjoy free first 2 minutes all over India, any phone. For local calls to any number, you have to but Rs 750 voucher with Rs 75 talktime for free first two minutes calls to any local number. For local free to any mobiles, you need to buy Rs 200 voucher with Rs 50 talktime for 1 month. Taking the lead and creating a paradigm shift in tariffing, Idea Cellular, India's leading cellular operator today announced Outgoing Free, an offer of First 2mins FREE on all outgoing to local and STD numbers for its prepaid customer base. First 2mins FREE on all outgoing calls reiterates IDEA'S endeavor to innovate and keep ahead of the pack in the prepaid segment. This unprecedented customer offering is available on the following vouchers: · All local mobile on purchase of the Rs. 250/- voucher with Rs. 50/- talktime. · All local calls on purchase of the Rs. 750/- voucher with Rs. 75/- talktime. · All STD and local calls on purchase of the Rs. 2000/- voucher with Rs. 200/- talk time. · Also available for post paid customers. Voucher Name Benefit Voucher MRP Talktime Mobile Free 2 min Local Mobile Free 250 50 Local Free 2 Min All Local Free 750 75 Local & STD Free 2 Min Local and STD Free 2000 200 Once the customer has completed usage of first 2mins free, calls will be charged at Re. 1/- for all cell-to-cell local calls and Rs. 2/- for other local and STD calls, for a period of 30 days from the date of purchase of these voucher. This is not all! This offer is also applicable to Lifelong customers. Announcing the launch, Mr. Vikram Mehmi, CEO, Idea Cellular Ltd., said, "With Outgoing Free, Idea Cellular will offer the most competitive prepaid product in the marketplace. The idea is to continue offering our customers great VFM products supported by our factory of innovative Value Added Services. The combination is hard to resist and is sure to change the prepaid industry as we know it". About IDEA Cellular Ltd. As India's leading GSM Mobile Services operator, IDEA Cellular has licenses to operate in 11 circles. With a customer base of over 6 million, IDEA Cellular has operations in Delhi, Maharashtra, Goa, Gujarat, Andhra Pradesh, Madhya Pradesh, Chattisgarh, Uttaranchal, Haryana, UP- West and Kerala. IDEA Cellular's footprint currently covers approximately 45% of India's population and over 50% of the potential telecom-market. Customer Service and Innovation are the drivers of this Cellular Brand. With GPRS currently available on all its' networks, for both pre and post paid customers, IDEA Cellular is the first company to commercially launch next generation EDGE technology (a 3G technology) for its Delhi circle. It is the only Indian operator to have won an award at the GSM Association Awards. As a leader in Value Added Services, Innovation is central to IDEA's VAS Factory. It is the first cellular company to launch music messaging with 'Cellular Jockey', 'Global SMS' in over 540 networks across all technology platforms, a voice portal with 'Say IDEA'. A frontrunner in introducing revolutionary tariff plans, IDEA Cellular has the distinction of offering the most customer friendly and competitive Pre Paid offerings, for the first time in India, with 'Eco Talk', 'Flexi-charge', 'Super Power' and other segmented offerings. 'Lifetime Idea' is the first and only loyalty program, for pre paid customers, introduced by a Cellular brand and Pay Easy which is bill payment through the effective use of the pre-paid channel, IDEA is the only operator in the world to launch this service. Idea is the only cellular operator who has launched a complete suite of Mobile Email services. More about IDEA Cellular Ltd. at http://www.ideacellular.com

Reliance has now started copying Tata Indicom. The new website looks very similar to the Tata Indicom website. Right now only the home page looks different. The other pages are still the same with the same ages- old details which are very stale. A number of changes have taken place, but the website still continues to dole out old information, which is irrelevant. All in all, a shameless, hopeless clone of Tata Indicom website is all that Reliance people have come out with. Like someone said, maybe their web designers are the raw people who are learning web site designing now only - more by copying from other competitors websites. A big boo to Reliance's new?????? website.

very true indeed. no more to expect from reliance.

KumaarShah replied to Honest's topic in LG

Similar is the case with 6230 also. Both reliance and LG have cheated customers by stating in their brochures about the memory. Initially, it was mentioned as 256 MB Ram, which was coolly reduced to 128MB Ram. However, I sincerely doubt if it is more than even 1.28MB at all. The BREW RWorld is lousy and does not support many applications. To view or use any application, you have to download the program and to make matters worse, the memory is always short and you have to keep removing some applications to make space for newer applications. And when you want back the older application, you have to once again download the program. It is sheer waste of valuable time. I wonder if there is any option to completely remove RWorld from these 5340 and 6230 handsets totally. If anyone of you techies can help, please let me know. And yes, can any applications/programs be used in this 6230 phone? I mean so many utilities are available for Nokia and similarly for LG, is anything available at all? I have a miniSD Card also inserted in this phone, which I presume is useful only for mp3, camera photos and videos and nothing else, if I am not wrong. Neither LG nor Reliance provides a live demo for their medium/high-end mobiles and a customer has to buy the damn cell first and then experience the defects/shortcomings in the cell leisurely. I wish to take them to consumer courts for misleading customers. Anyone else who has already taken the initiative,please let me know and I will definitely join. Thanks. Can you please tell me where is this ringtones option in the goddamned BREW Rworld of 5340 and 6230? Or is it only for you Mumbai customers?

BSNL has introduced a new scheme Plan 999 with call charges as follows: - Local BSNL network 0.60 per mt Local other Networks 1.00 per mt STD BSNL Network 1.00 per mt STD other networks 1.60 per mt All the above charges are on a 15 seconds pulse basis (like Plan 525 and Plan 325) Roaming Charges : - as per Plan 525 ---- 2.00 i/c and 2.40 o/g There is a free usage of Rs 700 out of the monthly rental of Rs 999 on the above scheme. Further this scheme is availabale with an AXIA A108 handset (no info on the cost of this handset - ( maybe BSNL will give it free ) The full features of this PDA - AXIA A108 handset are as follows: - Connectivity Tri-band, GSM (900/1800/1900 MHz) GPRS Class 10 IRDA USB Operating System Microsoft® Windows® CE .NET 4.2 Microsoft Pocket Internet Explorer, Windows Media Player, Microsoft Image Viewer, MSN Messenger, Transcriber software included. Processor Freescale i.MX21 Display 2.2" Transflective TFT LCD 18-bit (262,000) colors 4 LED Backlight Camera 240x320 to 960x1280 photo resolution in JPEG format Supports MPEG 4 and H.263 format video recording Up to 30 frames per second Memory 64MB Flash ROM 64MB SDRAM 50MB User Accessible Dimensions 110 (h) x 48 (w) x 22.25 (d) mm Weight 120g Expansion Integrated mini SD slot Supports standard mini SD memory cards Power Removable/rechargeable 1300mAh - Up to 3.5 hours talk time* - Up to 150 hours standby time* * dependent on network and usage Audio Integrated microphone Integrated speaker 2.5 mm stereo headphone jack Loud speaker for speaker phone function Supports AMR NB and AAC format Audio Recording Buttons 12 Alpha Numeric Key pad 5 Way Navigation 2 Call Dial and Call End Keys 1 Windows Start Key 1 Return Key 1 On/Off Key 1 Camera/Video Mode Key 1 Snap Photo Key 1 Two way Volume Key AXIA Value Added Applications AXIA Launcher INFOmate - Weather Forecast, World News, Sport News, and AXIA Bulletin TextMaker - Word document editor Planmaker - Excel document editor AXIA Email with support to download attachements Jattayu MMS Jattayu WAP Browser STK (SIM Tool Kit) AXIA Calender AXIA Notes AXIA Task AXIA Phone Book AXIA MPEG 4 Player AXIA Photo Album Astraware Games (Dynomite, RoketMania, and Bejeweled) AXIA Group List AXIA Flash Backup AXIA Destop Application for Managing Data and PC Backup Synchronizing PIM and email with Microsoft Outlook What's In The Box AXIA A108 PDA Phone unit Standard Battery Pack AC/DC Adapter Leather Case USB Sync Cable Stereo Hands-free Headset AXIA CD User Guide Warranty One-year manufactures defect Local Warranty Only Links: - 1. www.bsnl.co.in 2. www.myaxia.com

No way, reliance will enhance rworld on brew. they have fooled customers by this new brew rworld.

KumaarShah replied to coolharshal's topic in The Lounge

wait for the 6265 to be launched by reliance if at all. you will get everything that you can ask for in this set.

The tariffs will become like RIM tariffs - all calls will be charged at Re 1 per minute - even local and intra circle calls to local fixed lines which earlier was at 180 seconds. Hence this plan is good only for those who have very very high STD usage. Another thing is that you cannot activate any of the onnet packs for calling or for SMS also. And yes there are no free calls or talkvalue here. All calls right from the very first call is chargeable. Keep enjoying Reliance....

Kyocera SE47 (Slider), Kyocera KZ830, Kyocera KX1 (SOHO) and Kyocera KX2 are now available on RIM. Check out the features and prices below - Following info made available by Chairman's Office today. (also note the spelling mistakes) Handset, Remark, Price, For Postpaid, For Prepaid, Supports R-World, Supports R-Connect Kyocera 2235 Available only in Delhi Rs.3500 No Yes No No Kyocera SE47 Slider Currently launhed only in Hyderabad. Would be extended to other cities in a phased manner Rs. 5,999 Yes Yes Yes Yes Kyocera KZ830 Currently launhed only in Hyderabad. Would be extended to other cities in a phased manner Rs.3,999 Yes Yes Yes Yes Kyocera KX1 (SOHO) Currently launhed only in Hyderabad. Would be extended to other cities in a phased manner Rs. 7,599 Yes Yes Yes Yes Kyocera KX2 (KOI) Currently launhed only in Hyderabad. Would be extended to other cities in a phased manner Rs.11,999 Yes Yes Yes Yes Kyocera PDA – 7135 Smart phone Outright purchase Rs.35001 Yes No Yes (Customized version) Yes No other details / features provided by Chairman's Office Keep enjoying.

Dear redshift, Today also, one cannot take a connection in a minor's name. you you cannot buy cxns in the name of your 4yr old son/daughter/nephow/cousin/uncle/aunt ????

KumaarShah replied to IC£MAN's topic in The Lounge

Wishing all RIMWEBIANS and their families, a very Happy and Prosperous New Year 2006.

me too, pl pm the details thanks

KumaarShah replied to @ksh@T's topic in LG

Msg Exprs is ridiculuous. It charges 0.80 per SMS even for DAPO customers. Another thing is that you can forward SMS from your inbox also now in Msg. Exp. I called up RelCC to ask whether the charges are applicable at 0.80 per SMS. The CC person told me that it is chargeable as per your tariff plan. So for DAPO it is free, for others it is as per their plan. Not beleiving this person, I once again called up Rel CC after ten minutes and I was shocked to note that it is chargeable at 0.80 irrespective of the plan you are under. This is plain ridiculous - 2030 holders only have to use this facility as it is a waste for all other phones.

KumaarShah replied to Greens's topic in The Lounge

For Chennai, the list is as follows: - 1. Aircel 2. Airtel 3. BSNL 4. Hutch 5. Indicom maybe 6. Reliance Surprisingly the pvt. operators like Aircel, Airtel and Hutch have congestion only in prepaid segment. This is solely because they are offering very low rates during day and even lower rates in the night. The best any day is Reliance because there is no congestion any day or night. Only one attempt is required 99% of the time. The balance 1% may be due to the called network's congestion problems. It is indeed great to note that even with Full free local and intracircle calling facility, Reliance does not have any congestion problems, whereas Aircel, Airtel and Hutch with more or less the same number of subscribers have unlimited congestion problems all day and night. I may not be surprised if Aircel, (both TN and Chennai) ranks among the worst Network all over India for congestion. I am totally unaware of Indicom congestion as tehre are not too many subscribers in Chennai and therefore they may not have much problems. So, keep enjoying Reliance.

u can check on lgmobiles.com may be u get software there No help from LG also, their website does not have any info on this SW. I emailed to their helpline and got a reply after three reminders over one month that LG does not provide PCSYNC for FWPs at all. See how wonderful their website and their helplines are as compared to Nokia's. I sometimes think that LG and Reliance Infocomm are the one and the same. Thanks anyway and keep enjoying Reliance.

KumaarShah replied to deeraj's topic in The Lounge

It was not working for about four to five days, Now it is working. Check once again. There is nothing that can be done for the ten mts of waiting for the CC chaps. Other operators have even worse waiting times. Blame it on the high number of subscribers trying to reach CC for any and every thing. Keep Enjoying Reliance.

Congrats to all the winners of RIMWEB Lotto Contest. Happy Birthday to RIMWEB.

It is not possible to switch off call connect and disconnect alert even though it is very loud and irritating. Maybe you can try with LG Service centres. BTW, if you could get the PCSYNC prog for this phone, pl send it to me on email khs_2909@yahoo.co.in. Thanks in Advance.

KumaarShah replied to sajokj's topic in LG

RWorld is through BREW and Reliance has still not provided us with full functionality. Only some apps are available and as you may already know, 5340, 6230 etc which operate on BREW have to first download the RWorld applications, then you have to install them and only then it will work properly. Now the difficulty is that sometimes the downloads are too slow or it gets disconnected midway. Hence you have to once again download the apps. And sometimes, while installing, there are some errors. All of which add upto your frustration. Rel.CC is clueless on BREW - neither they have any knowledge (as if they had any even otherwise) but also they have now learnt to misguide people or re-directing them as always to the WWs for even very simple matters. So friend unless and until Reliance upgrades the RWorld through BREW, you will not be able to enjoy any Ringtones, Wallpapers etc even though the phone may support hundreds of these. Further for these phones, you cannot download ringtones through SMS (8888, yahoo etc) also. So you will have to bear with the lousy and squeaky ringtones that are on the phone. Thanks and Keep Enjoying Reliance.

KumaarShah posted a topic in LG

rd6230.pptFolks, See the latest color camera mp3 mobile from LG and let us know the comments. And its for Reliance network. Thanks

I too faced the same problem today while adding a reply. I had to go back in my browser and copy paste the long reply I had written into the fast reply option. Hope you rectify this at the earliest. Thanks

Absolutely, this phone needs Bluetooth and a bigger screen and also Java RWorld. Maybe if they added a thousand or so, in the price for these features, it would have been worth it. Anyway, keep enjoying Reliance and LG till then.

These two features are indeed very much required nowadays. But then, RWorld is through Brew and not Java. I have recently bought an 5340 which also has RWorld by BREW. It is slow and many applications/features are not available. Another thing in BREW is that you have to download RWorld applications and only then you can use the application. Further the phone memory limitations will not allow one to download all applications. Hence Full RWorld may not be available and one has to go on deleting and downloading applications. Most of the times, downloading and installing applications takes a very long time - no idea why. Sometimes it just hangs. Why has Reliance launched this BREW RWorld, ADA only knows. Hope they will support it properly in future. How are the experiences of RD 6000 owners with particular respect to RWorld? Further if I am not wrong, the powerpoint doc, I had attached when I started this Post showed that this 6230 phone had 256 MB memory, but now the Reliance people as usual, have very slyly reduced it to 128 MB only. The display is 128 x 128 which in today's environment is far too small for comfortable viewing. Atleast the display could have been slightly bigger if not better. I am not aware of the sound quality of this phone, but the 5340 is a bit squeakish and the ringtone sound is far too low to be heard in traffic. I strongly feel that at Rs.7999, it is slightly overpriced. At this price level, Nokia 6235 is definitely superior and will offer higher resale value than LG 6230. Thanx and keep enjoying Reliance.

KumaarShah replied to @v@nit's topic in LG

Pl checkup with LG service center, but I doubt if it is possible. I understand that these two alerts are very very loud and are irritating. Anyway, if you get a solution, pl keep us informed through this post. Also if you come across and PC Sync Sw for this 350R FWP, pl post immediately. Thanks in advance and keep enjoying. Kumaar Shah

KumaarShah replied to Chirag's topic in The Lounge

Great Ideas . keep it up.