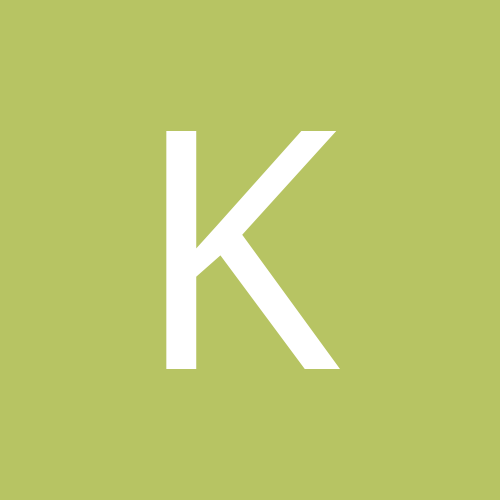 Content count

3,313

Joined

Last visited

Days Won

9
Everything posted by KumaarShah
You can swap the phone for a new LSP 350R, which is better than 340E The details are as follows: - FWP/T instrument swap charges Current Instrument New Instrument Swap charges (in Rs.) LSP 350 LST 250/ LSP 340/LSP 400 800 LSP 340 LST 250/ LSP 350/LSP 400 800 LST 250 LSP 340/ LSP 350/LSP 400 800 LST 400 LSP 340/ LSP 350/LSI 110 800 LSP 400/LSP 340/LST 250/ LSP 350 LSI -110 800 LSI –110 LSP 340/LST 250 Nil LSI –110 LSP 400 800 LSI –110 LSP 350 800* LSI –110 LSP 250 800 FWPT_instrument_swap_charges.doc

Hi, Please refer the following link for details. Link: http://economictimes.indiatimes.com/articleshow/1669381.cms

Absolutely true. It is high time we moved out of Reliance and go in for some other competitive service like Airtel or BSNL or Hutch. The difference would be hardly Rs 100 to Rs 200 per month extra over Reliance. But the choice of handsets will be wider with the ability to sell off the h/s at any time for a newer and more advanced h/s. All other cell service providers have decent voice clarity as compared to Reliance. So no point anymore in continuing with Reliance. Why wait for 6265 at all. It will, in any case be difficult to resell at a later date. Shift to GSM and go in for the latest N / E Series or even better Sony Ericsson handsets. Reliance - Lousy handsets, lousier customer care??? and lousiest policies. What say?

BSNL eyes 50% more users TIMES NEWS NETWORK [sATURDAY, JUNE 24, 2006 03:43:56 AM] NEW DELHI: State-owned Bharat Sanchar Nigam (BSNL) has set an ambitious target of increasing its mobile subscriber base by 50% in the current financial year to 25m. In order to achieve this and also make its state units more proactive, the PSU has now fixed targets for each of its 26 telecom circles and intimated them of the same. According to an internal note circulated by the company, Maharashtra is on the top of the agenda with BSNL headquarters here asking the state unit to add a minimum of 1.4m new mobile connections in '06-07, followed by Uttar Pradesh (East) and Gujarat at 0.9m each. Other states, which have high targets, include Tamil Nadu (0.8m), Madhya Pradesh (0.7m) and Andhra Pradesh (0.5m). Interestingly, the internal note points out that Bharat Sanchar Nigam has a waiting list of over half a million spread across six of its circles — Rajasthan, North East II, Maharashtra, Madhya Pradesh, Chhattisgarh and Assam. The circles have been instructed to clear the waiting list by December '06. BSNL executives maintain that this target is not only achievable, but also likely to be upwardly revised keeping in mind the demand for its services. The company will soon award a contract for 43.5m GSM lines, for which it has short-listed five network majors, namely Nokia, Siemens, Motorola, ZTE and Ericsson. Additionally, BSNL has also awarded a contract for 18m GSM lines to the ITI-Alcatel joint venture. BSNL is the second-largest GSM service provider in the country with a little over 18m subscribers (as of May-end) and a market share of close to 24%. It closely follows Bharti Airtel, which has a base of 21.86m and a market share of 29%. Next comes in Hutchison Essar, with 16.77m customers and a market share of 22.3% Link Courtesy: http://economictimes.indiatimes.com/articleshow/1675239.cms

KumaarShah replied to Vishal Gupta's topic in The Lounge

Welcome back, vishal. We missed you a lot.

KumaarShah replied to JSHA DUDE's topic in The Lounge

why not find out from hutch.in under maha circle.

Here I would beg to differ. You can request the ASC people to keep all your data intact - your phone book,SMS, speed-dial lists, etc. I have updated my 350R thrice and all times I specifically requested about this and they also obliged. But in any case, prevention is better than cure always. So backup your data before going to ASC.

MNP will also add another problem to the free Onnet packs. Consider the following scenario: - A 93 number switches operator to 98. Under MNP his 93 number will remain the same. Now when someone (93) who also has CUG or ONNET pack active, calls up the first persons number (still 93xxx in this case), he will assume that calls to that number are free. However the first person has switched operators and is no longer an ONNET customer. So who will foot the bill? Similar is the case with CUG schemes run by GSM operators. I think if and when MNP is introduced, ONNET packs and also CUG schemes will have to come to an end because it will be impossible to differentiate which customer belongs to which network.

Yes Abhay, you have already posted it yesterday. Sorry and thanks for bringing it to my attention. Will be careful henceforth.

Link: http://economictimes.indiatimes.com/articleshow/msid-1652202 Link: http://economictimes.indiatimes.com/articleshow/1652108.cms

Now that Reliance wants to shift to GSM, Nokia 6265 lovers please forget buying such high end handsets. There will be no resale value available at all in future, if Reliance does indeed shift to GSM where you can get much better featured handsets anyday at much lesser cost and with higher resale value. Think once again before you jump to 6265 or any other high end handsets on Reliance. Tata is selling 6255 at around Rs 9000 whereas Rel is selling the same handset at Rs 13000 and so on for similar Nokia handsets. Check the handset prices with your nearest Tata Indicom dealers and you will be shocked to note the difference in prices. Further all Tata handsets are T-Sim enabled whereas this feature has been disabled by Reliance. Reliance also shaves off many features and gives you plain vanilla handsets whereas Tata gives you Sundaes at lesser costs. Think, Think Think before buying any highend handsets from Reliance. (hello Schumi, are you listening or rather reading this???) Thanks

Link:http://www.magindia.com/manmain.asp?url=ht...1562006&i=34577 Now what does one make of this????? Shrewd AA is only threatening Qualcomm to reduce their royalties, or else RCoVL will move to GSM. Ha Ha Ha Proof of the above is here: - Link: http://economictimes.indiatimes.com/articl...ews/1651122.cms Now look at what TATAs say: - Link: http://economictimes.indiatimes.com/articleshow/1650135.cms Eventually, What Reliance will do is to sell out to Tata's and enter GSM services in a full fledged way.

Relax, this will cover only Mum and Del (apart from East India) at present. And the rate at which Rel. operates,it will def. take them atleast a decade to come up with good GSM services for other GSM users to even think of switching. By that time, if you have Life Time Prepaid , it would have outlived its existence. HA HA HA

Please see the following:- NEW DELHI: The Department of Telecom has sought more details from Reliance Communication on its roll-out plans on the GSM cellular front for which the Anil Ambani company has sought spectrum from the Government. Highly placed sources said, "We have sought more details from Reliance on their roll-out plans on GSM. The company might have to vacate its current CDMA spectrum to get GSM spectrum for its roll-out. Our understanding is that they might completely switch over to GSM based mobile services and exit CDMA as they have sought spectrum for GSM wherever it is available in their application." Country's leading operator Reliance Communication with its nearly two crore CDMA based mobile subscribers was one of the most committed CDMA players of the two major CDMA players in the country. The other one is Tatas. Link: http://economictimes.indiatimes.com/articl...ews/1645853.cms

Only Delhi and Mumbai apart from the circles in which it is operating currently will see Reliance GSM,All other circles willcontinue on CDMA. So at long last, Mum and Del customers will have every reason to feel happy. Link:http://economictimes.indiatimes.com/articleshow/1645011.cms MUMBAI: Reliance Communications (RCL) has earmarked around Rs 2,500 crore for its GSM foray into new circles. The listed telecom arm of the Anil Dhirubhai Ambani Group (ADAG) is said to be in discussion with all the major equipment vendors for GSM expansion, sources told ET. "RCL plans to invest Rs 1,000-1,200 crore for the Mumbai and Delhi circles, and about Rs 1,500 crore for the existing eight circles where it provides GSM services," said sources. Leading vendors, including Nokia, Ericsson, Motorola, Siemens, Nortel have approached RCL. Besides, Chinese equipment vendors ZTE and Huawei are also in talks with RCL, sources added. The telco is likely to target around 5m GSM lines in the two metros. In the eastern circles, RCL is planning to add 10 to 12m GSM lines. The overall expansion translates into nearly a $2bn opportunity for equipment makers, most of whom have also bid for BSNL's mega tender for 45m GSM lines, said sources. At the end of May, Reliance had over 19.3m CDMA users and 2.16m GSM subscribers. It offers GSM services in eight circles in the east and north-east circles, including Kolkata, West Bengal, Madhya Pradesh, Orissa, Bihar and Assam. The company offers CDMA services in 23 circles across the country. While Reliance's GSM service could attract new customers, it is also likely to see some existing CDMA customers migrating to the GSM service, especially since the GSM service can offer international roaming facilities that is not provided by CDMA.

Hi Arun, Another gem of an article from you. Keep it up. Thanks

KumaarShah replied to sugarboy's topic in Nokia

I also am a heavy SMS user about 6 to 10K per month and so far no complaints from anyone that wrong delivery has been made -lets see if I receive any calls from some unknown people.

KumaarShah replied to ~VIRUS~'s topic in Nokia

It happens on my LG 6230 also. Moreover when a calls comesin, there is this stupid area display,which does not allow one to see who is calling until three to four rings. It is very irritating when one is on roaming or when someone gives you a missed call. You never know whether to attend or wait for the call to disconnect or whether to reject the call. Is there any way out?

Both excel files are awesome and of much use to anybody wanting to check from where the call has come. In Today's India, when we have almost 100 million mobiles, it becomes very difficult to find out whether the call you received is from a local number or a national number. Thanks a ton, Arun, theking and also Vishal Gupta for the painstaking efforts. Keep it up..

have they released the handset there? who gave you the info? is it authentic.

pl check the posts on 6230 before taking the plunge. i am not saying that everybody would have problems with the 6230, but then you decide after reading the posts on all about 6230 and also my post on 6230 replacement needed. thanks

KumaarShah replied to Devesh's topic in LG

No bluetooth, no external memory, no video camera, no mp3 player, no sms on call reject. etc., so not worth 8750. Though voice commands are extremely good. and driving mode also is good. the display also is very good at 262k colours and the screen is slightly bigger than the usual new models of LG 128 x 160 in place of the usual 128 x 128. No idea of the user memory available internally. LG may claim 128MB or even higher, but the allocation will not be known and user may not get full memory optimisation. for eg. The SMS capacity is around 120 SMSs. A Nokia with only 4MB can store 1000 SMS because each SMS is around 160 bytes or even if you consider each SMS as 250 bytes, the storage required is only 250 x 1000 = 250000 bytes which is about 250 KB only. Whereas in LG you will get only 120 SMS capacity which means 120 x 160 = 19200 bytes ie 2KB only. And in 6230 they say the internal memory is 128MB - where is that memory and what is the allocation??? any one has any info on this please??? Thanks

KumaarShah replied to sajokj's topic in LG

i fully agree with praveen252. well documented flaws of 6230. To that list,I should add my problems also. There is signal sensitivity problem in 6230. That is, when you make or receive calls, the signals are poor or drop and hence your voice clarity becomes poor and sometimes, the calls drop and you have to redial again and waste money. LG has acknowledged this flaw and even offered to give me RD6500 or any other LG mobile as replacement. I have still not made up my mind on this because I have invested on the miniSd card and also data cables and these are of no use in 6500. more on this is available in the following topic: - http://www.rimweb.in/forums/index.php?showtopic=6602

no use wasting time sending such noble thoughts to CMO or elsewhere. You will always get a reply that " your valuable views have been forwarded to the relevant department and your valuable ideas and views will be implemented if in the best interests of company and customer" And after that, everything will be as usual and no news at all from their side.

Makeover matrix Business Standard May '30,2006 The litmus test of Reliance Anil Dhirubhai Ambani group's rebranding is not just the immediate success of how the external changes are perceived, but in how well it can transform its very corporate character. Four months ago, Anil Ambani hired AC Nielsen, the market research agency, with a mandate to conduct research on how stakeholders and customers responded to the Reliance brand. The agency interviewed over 2,100 respondents, including company shareholders, professionals, general public and trade partners across 13 cities and came out with some interesting findings. First, the good news: the Reliance brand scored high on parameters such as size, speed, financial stability, performance, scale and promises delivered. That is expected and understandable. But the bad news was that it lagged behind in a host of other key attributes — it wasn't seen as a very emotive, approachable or accessible, and youthful brand. The second issue according to the survey was even more serious: the brand recall of the existing logo was nothing to drive home about. Even though the respondents were familiar with Reliance and its association with the Ambanis, few remembered the punch line "Growth is Life". These findings have now formed the basis of one of the country's most ambitious and expensive brand makeovers, which will give an identity to the Reliance Anil Dhirubhai Ambani (ADA) group. Ambani's executives won't tell, but industry estimates suggest that in the next 12 months, the group will fork out over Rs 500 crore to Rs 700 crore to make an impression. This, despite the fact that under the partition agreement between the Ambani brothers, both sides can use the existing Reliance logo. Starting this week, the group will revamp signages in hundreds of Reliance Webworld retail outlets across the country, rework creatives for television and print, change the stationery and visiting cards of thousands of employees in various ADA companies and, of course, come out with an aggressive corporate campaign with a new punch line "Think Bigger", all across the country. The deadline for a complete roll out is expected to be in the next three months. That's surely ambitious. And to ensure that everything moves smoothly, the group has set up a 'brand council' consisting of marketing and brand professionals from various group companies as well as some senior executives of the group who have spearheaded the new brand identity. It has also taken external help. The group hired the US-based brand strategy outfit, Profit, with renowned brand guru David Aaker offering critical advice. And at the downstream level, it also hooked up with UK design house Landor (which also designed the "Indian" brand logo for Indian Airlines) to execute the design for the new logo. New realities So what necessitated the great brand identity makeover? After all, Reliance has been a solid brand, time-tested through the last three decades and has become a household name. The answer lies in the changing nature of Reliance ADA's businesses. After the split, the Anil Ambani group now straddles businesses that are clearly focused on the customer and more at the retail level — mobile phones, power, financial services and insurance. The existing brand identity and logo was a powerful corporate brand conceived in a business scenario where the undivided group was largely into B2B businesses such as oil and gas and petrochemicals. But with the group split, it was felt that the nature of Reliance ADA's businesses demanded a more customer-friendly approach and also a brand identity which could relate more to people and at the grassroots level. "The research clearly showed that we needed a brand identity which addresses the customer more closely than the existing brand offerings. The new brand identity had to be more youthful, approachable and emotive," says Yogendra Vashisht, head of branding, Reliance Energy and a key member of the brand council. Of course, there were crucial challenges in drawing out the makeover. These emanated from the nature of the group's business as well as the diverse nature of its customers. Further, it was a fact that the split in the family had created confusion in the minds of customers. For instance, unlike an Airtel, which is only in the telecom business, or a Hindustan Lever in FMCG products, Reliance ADA straddles diverse businesses. So a niche brand identity relating to the attributes of one business was not workable. Two, the customer base is also diverse from high-end corporates who use leased lines, for instance, in Reliance Infocomm, to the rural masses which uses its mobile services. So, a brand identity which would address a niche segment of the market (such as Hutch, which largely focuses on the upper and middle end of the market) was again ruled out. Third, in most of the businesses that it straddles, chances are that there would be a large segment of customers who would be common. Many of them probably use a Reliance phone, buy power from Reliance Energy and invest in Reliance mutual funds. "We realised that we needed to create a monolithic brand identity, which would synergise all the group companies together. The message is that you can get a range of services and you need not go to anyone else for them," says Ajay Kakar, head of branding in Reliance Capital and a member of the brand council. Lastly, the group was well aware that there could be the possibility of confusion in the minds of people after the split. Even though, both the groups can use the same logo, the problem could be on how customers would identify which company belongs to which of the Ambani brothers. So, it was felt that there was a need to create a distinct identity even while using the same name 'Reliance'. And that, it needed to break the clutter of existing and competing brands that were already there in the market. Execution challenges Kakar gives one example of the complexity of the challenge: while choosing the colour of the logo, there was need to ensure that it didn't reflect a snooty corporate attitude addressing only a niche market segment. But at the same time, it was not possible to choose loud colours that would not appeal to them at all. The answer, in this instance, was found after about 50 to 60 meetings of the brand council: create a brand identity that has universal attributes rather than specific to any business and make it simple and contemporary. So a red arrow was conceived which conveys a group that is fast-forward, has clear targets and a lot of potential for expansion. The symbolism, insiders say, makes immense sense, because all the businesses in the Reliance ADA group are like startups with tremendous growth potential. The elongated A also represents Anil Ambani as distinct from his brother's (Mukesh Ambani) group. To cut the clutter and make the brand identity more approachable and youthful, experts used both a combination of upper as well as lower case in the font. Argues Vashisht, "Most old companies have a consistent font, which is reflective of formality and a hierarchical organisation. We wanted to break that by saying we will not have any set pattern and use both upper and lower case fonts. This makes us look more approachable and, of course, youthful." The group also took an important decision that the colour code and the logo style would be common across all companies. Till now, different companies used different colour codes. For instance, Infocomm had green, Reliance Capital used orange and blue, and Reliance Energy had orange colour codes. As a benchmark, the brand managers studied the GE model, which also has diverse businesses but with a monolith brand. However, it does allow group companies to choose different colours a formula that Ambani's managers decided not to follow. The reason, says Kakar, is, "We concluded that a monolith model with a single look and feel would work much better for our group rather than the GE model." Even the colour combination of blue and red was perceived with care. "Blue represents calm and serenity, while red represents passion and are universal colours that appeal across segments," says Vashisht. But how do experts and competitors see the new brand identity makeover work? Says Preet Bedi, president of Rediffusion DY & R, "A logo change is always an external manifestation of an internal change in a group's DNA. You need at least two to three years before you can really judge whether it is working." Others are less charitable: "Reliance was earlier a zamindari brand, powerful and strong; now it is trying to become a consumer brand. Such a strategy will only work if it is matched by differentiation in quality of service. If brands could be built by changing the logo, everyone would do the same." Adds another brand watcher, "It has a B2B psyche, and a mere brand makeover will not do the trick. They need to change organisationally to establish a long-term relationship rather than a transactional relationship with customers." There are other close Ambani watchers who, however, have a different view. They aver that more than being a brand trying to get close to its customers, the rebranding is an attempt by Anil Ambani to emerge from the shadows of his brother Mukesh. Says a senior executive of a competitive company, "They might talk about stakeholders, but the logo is an attempt by Anil Ambani to consolidate his name and create an imprint on his organisation after being in the shadows. It is more personal." Whatever the reasons, the jury is still out on one of the most ambitious brand identity makeovers. And its success will depend not just on the external manifestation, but also its very ethos: importantly, on how quickly Anil Ambani and his team can make an organisational transformation from a traditionally manufacturing and commodity giant to a customer-friendly and services-focused conglomerate.