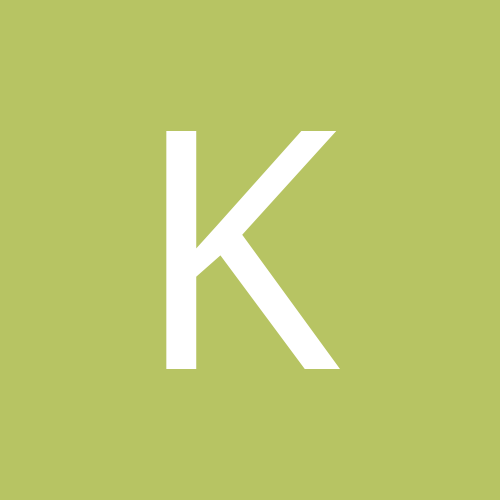 Content count

3,313

Joined

Last visited

Days Won

9
Everything posted by KumaarShah
Onnet SMS pack is still available. However, if you call up *333/*369, you will get different responses as is usual with reliance. Try yr luck.

Thanks Vishal for the immediate reply. I will try again tomorrow and let you know if there are any problems. I tried using LG PCSync, but I was unable to backup my 5340 or 6230. Pl let me know the correct method in detail if possible. any possibilities for backing up SMS??? Thanks in advance.

No replies to my various emails sent to Chairman's office, Customer care and also service assurance. I have sent innumerable emails to all these three IDs. In short, no use writing to them. They bunch up many issues from my various emails after a delay of about 15 to 20 days and reply in one single email. However, till date, no reply from service ***. except for a confirmation of receipt of complaint/suggestion email. In hte reply email, they themselves state that they are very sorry for the delay in replying. Maybe due to lots of emails coming in from the new 3 million customers over the last three months. So emails from the older customers are kept pending. Further the CC *333, *366, *369 etc also takes up a lot of time to come on the line. And when they finally come, their computers are invariably under updation and request you to call back later after one/ two hours. and when you call up again, you have the same problem and solution as always. There is no way in resolving your queries either by website, calls or by emails to any known sources nowadays in Reliance.

Hi Vishal, I also have a 5340 and have purchased a serial data cable, as advised on this forum. However, my Bitpim does not recognise my 5340 phone at all, despite several attempts. I used the latest version of Bitpim and on not suceeding, I tried also with the previous version of bitpim, but no success at all. So please can you advise me what is the version of bitpim, phone model selected, data cable used etc to enable me to use bitpim for my 5340 and also 6230. However, for my FWP 350R, the same serial data cable recognises the phone and also displays the file system. I also u/l some midi ringtones to the 350R phone. But my phone has become very slow now. Maybe i should delete some ringtones. I have loaded to the maximum possible. One more thing I wanted to know, if one can take a backup of the phonebook using bitpim? if yes, pl. advise the procedures? I want to backup my 350R, 5340 and also 6230. All these three models share the same serial data cable. I also have USB data cable by the way. Thanks in Advance.

TATA's website is tataindicom.com As to your query, I am unable to get any further info on the models quoted by you. Will try to reply as soon as more info is avl. Thanks

biggest eyewash ever, leaflet missing, speeds of RConnect absolutely pathetic, frequent disconnections. In short, absolutely rotten even at 16 p/ min

Which network is this 3000 available on? are you sure about the model number. Neither Reliance nor LG website mention this model at all, nor about 3500 (or is it 350????) Axesstel is avl. on TATA only. So is LG 3000 and 3500 also on TATA?

KumaarShah replied to compenn's topic in The Lounge

add Franklin Flexicap Fund also to the list.

Thanks a ton Vishal, I have done the same and u/l some midi ringtones. Eagerly waiting for your midi rt's And yes the same data cable fits both 5340 and 6230 and we can use PCSync SW but in Bitpim, it does not recognise the mobiles at all. Any ideas? Further in PCSync, how to take a backup of the phonebook?What are the parameters to be set for syncing? Thanks once again.

Following is a screenshot of the filesystem: As u can see I hv uploaded all the ringtones in / -> User -> Sound -> Ringer directory. Its the directory, where all R-world d/l ed ringtones r saved! It has 52 KB space to save ringtones. So u can save many ringtones in it. I hv uploaded 21 MIDI ringtones w/o ne problem. This set only supports MIDI ringtones, as I hv checked by u/l ing DAT, MP3 and Wav files but the phone didnt play them. So ENJOY!!! Hi, I have got the serial cable now and I did as you have advised and my FWP 350R has been detected by BITPIM. Now how to u/l the ringtones. I have the nokia midi ringtones about 20 to 30 of them on my computer. What is the procedure to u/l the same? I also note from your screenshot that you have some contemporary ringtones on your FWP. Can you please zip these and send them to me at kumarent@gmail.com? Another thing - will the same serial cable work for 5340 and 6230 mobile phones also? What phone type to select? Thanks a lot in Advance.

Thanks a ton, mate for the instant help.

Hello, Do you know of any utility which can recover data from Zipped files with the password lost or forgotten? Thanks in advance.

and why may i know your flipflop from reliance to airtel/hutch and back? you want to spend 400 just like that?

all operators incl. reliance have ganged-up and are not going to offer any reduction. FYI, even MTNL/BSNL is part of this game as they also have not reduced anything.

Hi, Thanks for your help. I am getting a 6130 serial cable shortly and will revert to you in case I run into any problems. Thanks once again

extremely high hopes, man. but being optimistic is the best way out.

wishful thinking only. trust reliance not to introduce these in india atleast for the next five years. by which time it will be very very very obsolete. then they will get it for you for 500 or even free (five years hence) in the meantime as ashok said, keep praying to all the gods.

Hi, Pl advise the data cable which you are using? Is it 6130 serial cable or is it the one sold by Indicom? Further using Bitpim, can one take a backup of phonebook? If not possible, pl advise any other sw's and their availability. Thanks

not possible, maybe you can try with LG Service centers and give us your feedback.

KumaarShah replied to @v@nit's topic in LG

not possible on 2130, get a nokia and you can set alerts for different groups or all groups etc. why do you have to write your post in such big,bold, blue colour fonts? people would have answered you anyway.

Everyone is waiting for the other to announce their schemes and tariffs so that they can introduce something better. We now have to see who takes the lead in announcing new plans. Reliance has over the last six months to one year has become over cautious and is playing the role of follower rather than being a leader. It is indeed sad that India's biggest telecom company has been reduced to this level. Hope Reliance takes the initiative and announces their plans first.

KumaarShah replied to hanuman's topic in LG

Really great info from hydladka. BTW, any such info on 5340 and 6230 wrt memory? Does the 6230 really have 128MB? Do you have any info on how this 128MB is allocated? any new sw updates for these and also for 350R FWP? What about BREW RWorld? Will it offer us the complete RWorld and when? At the rate at which Reliance is adding new applications, it will easily take another five years or more to equal 2030's RWorld capability. And for your your info, these are latest generation multimedia handsets. Wonder why Reliance is fooling customers? Thanks in advance.

Maybe even these pages are not updated till date. All info is stale on RIMs Website as in their CC dept.

I very much doubt if Reliance will ever introduce these dual network handsets. They know the disadvantages (to them) very well and they dont care a damn for their customers at all. It is only wishful thinking on our part.

In a way, All India 2 minutes free is good because you get a total bill of only 2000 per month (plus ST) all inclusive if only you terminate your calls within say 110 or max 115 seconds. Maybe if you want to talk longer, you should keep disconnecting and reconnecting after every 110 or 115 seconds. Of course, it is troublesome. Only thing to note here is the SMS and Roaming costs, which if included in the all inclusive deal, would be too good to be true. Wonder what Reliance will bring out next? Tata Indicom in their Plan 499 offers local and intracircle cell to cell calling at Rs 0.50 pm as compared to RIMs Rs 1.00 pm. And you also get 100 or 200 national SMS free in this plan. All other features are similar to RIM.