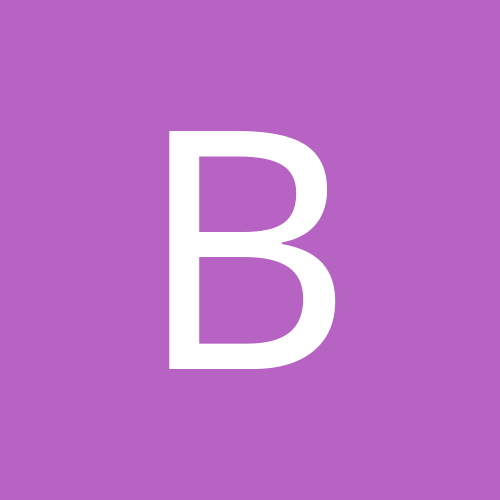 bhaskarbmca
Members Group
Content count

35

Joined

Last visited
Community Reputation
0
Neutral
Previous Fields
Full Name
City
Network
Reliance Mobile Handset
Other Handset
Secondary Handset
Contact Methods
Website URL

http://share-your-thoughts.info

ICQ
Yahoo

being_pretended@yahoo.co.in
i have recently bought a Palm Pixi Plus, I have my old contacts backed up as csv file, now I want to import these to my Palm Pixi Plus, but i am unable to do so, as the device is not recognised by Palm Desktop. So, how can I do the same, I don't want to sync with google or msn as i have only no. to restore.

Yes Deepak it will work with Reliance

I just wonder whether a Touch pro bought from ebay.com, which is originally registered either under Sprint/Verizon, can be usable with reliance/tata only by this simple method as explained, or whether one need to register the MEID/ESN with the respective operator 1st and then follow this procedure to use the phone.

Can anyone help me with LG RD6100 programming code, specially the Field Trial code and NAM programming. I have put the code as mentioned in this forum but that doesn't work. Thanks in advance

Does anyone have Mighty ROM 6.5 for touch pro link, the original link posted here or the official Mighty ROM site is down, it will be a great help. Thanks in advance.

bhaskarbmca replied to simv's topic in HTC

Anyone please reupload the SMS deliver cab again, it has been deleted from that ziddu link.

I talked to Sadikk, he told me that its registered with Reliance, as he is a member here too, I updated the PRL with EVDO PRL I found here, the problem is with EVDO my data connection works once in 10 attempts, then I updated with 1X version, also downloaded from here, as I learned from somewhere that if EVDO activated my phone will ring even if data is on, and it happens a few time, and few time I got engage tone. So, I am actually bit confused about the whole issue. Also I would like to mention that my network reception is very poor here, don't know whether its hampering the whole issue, I am also thinking to port to MTS if they support my Touch Pro.

Thanks Amit-ji, my EVDO has been activated few hours ago, as I received a call from Reliance C.C, but my mobile still showing 1X even at the time of my data connection is active.

Sir, I am waiting for the activation, I talked to Saddik, and he told me its ready for EVDO, I have already send my request mail to you, so please do the needful and let me enjoy the evdo feature.

I have HTC Touch Pro, which I bought from Sadikk bhai, can EVDO be activated on my handset?

bhaskarbmca replied to Mufaddal's topic in HTC

I have HTC touch pro, but not able to browse mobilenet from it, I have done all the things mentined here, installing the cab s and all.. but no result. I bought it from saddik. Please help me to solve it

Hello Can anybody tell me how t change the security code of Nokia 3125. Also please tell me the SPC of the same. And also recommend a few software for this handset.

bhaskarbmca replied to Sanay's topic in Nokia

Hello Anybody know what type of video file does NOKIA 3125 support ? i. e. avi / 3gp etc. No it does not support AMR or MP3 Ringtones. Only Midi files. Dear Friend Unfortunately it supports AMR. You can send AMR files through MMS and then set it as ringtone.

Thanks for pointing it out ... actually I had upgraded the stuff... And mohan_27x Thanks for that bug report, I am changing a lot of things please check the new version which will be released soon. SMS2RIM Version 2 Hey guys ... one more thing ... please test a few of these networks and tell me which are perfect and which are not! 34176[/snapback] Hey I dont find the software SMS2RIM at the specified link. Please upload it again

I dont want to phuck myself with a heated iron rod, instead i would like to send mms to the rim no. frm my PC. Thats what i'm asking u about the wap enabled client i.e. Jataayu. I like to phuck Rs 3!!! Give me some healthy advice.