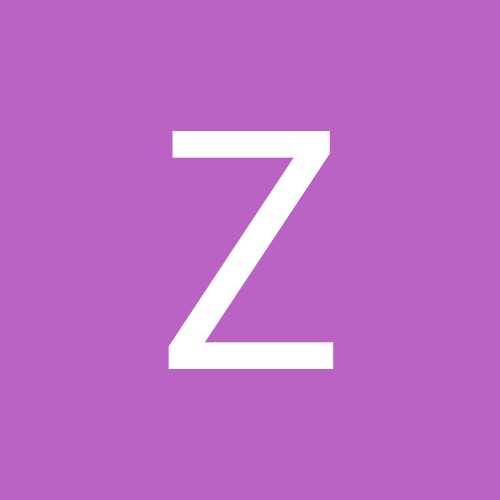 Content count

88

Joined

Last visited
Everything posted by zanaka
http://rtn.asia/t-t/19716/reliance-communications-4g-cdma-service-disrupte Reliance Communications CDMA service disrupted as part of 4G upgrade

Delhi circle : Just got a call from Reliance store wallahs/some other agency asking me whether I had upgraded my sim etc. Told him I had registered and waiting for activation. He said by 1st June and all voice/data plans would stay the same. Let's see by 1st, how much truth there is to that.

Delhi circle Has anyone's 4G sim been activated ?

Yeah only 1x. Though unlike others, I am not having any problems with calls or call dropping. All calls are being received perfectly, same with outgoing.

Strange. My cdma postpaid is working fine, delhi circle.

Are the voice plans also changing like the data plans or they'll stay the same ? Mandar, is your voice plan still the same as your cdma voice plan ?

Btw, will Reliance GSM 4G/LTE network be considered the same as Jio, since Jio would be piggybacking on the same liberalised spectrum that Rcom just allowed them to have in the deal ? Because if they will stay separate businesses, then can RGSM people from Rcom port out to R JIO ? Or since the network will be considered the same it won't make any difference ?

Seems like Mumbai circle is the 1st one to get it.

Congrats.....Finally, someone gets it. Check out the services and the speed and let us know how it goes.

Did he tell you anything about when they might potentially activate everyone's sims ?

OK, then I have a box of gulabjamuns ready.

I have a box of Khandvi ready...;)

Surprisingly Delhi cdma has stabilised quite a bit after initially not working properly for atleast 8-10 days during the end of April and start of May.

MTS is going to be shut down as well by Reliance. No point in porting out.

Meanwhile JIO employees are inviting the public for referrals for the promotional 3 month "unlimited" LYF phone bundled JIO 4G sim ( LYF phone will have to be purchased ) on FB and other social media. If anyone is interested head over to the JIO page or the trending news section of FB where a couple of Reliance Digital store owners from different states are also offering the scheme.

Different dates and still no official statement from Jio.

This is probably due to corrupt flash on your android. Type *#06# in your dialer and see if you can get your original 14 digit MEID or not. If you cannot and you see something like B00000 or only zeros then its corrupt. Did you flash a custom rom on your phone ?

May be they are not sure about the launch on 30th may too?sent from my Lenovo Vibe P1 using Tapatalk Yeah, that could very well be the case. It would be a loss of face for them in business circles as well as customer circles if they advertise 30th May and then have to push the official launch back again.

And they're still not advertising. Saving costs because the budget is overstretched ?

Which circle? Probably Maharashtra/Mumbai......those are the only guys I know who are getting their sims by courier.

Yeah, the only problem is - everyone is waiting for the activation sms.

Yes, I have got SpecialDZero myself and have been told the same thing, that all voice and data plans for now would stay the same and simply be migrated to the other service.

Have any of those, who have registered their new sim, got any message that their new 4g sim is active/their old cdma sim has shut down or anything similar?

Yes u r right.... in surat network has gone bad day by day,so many problems like call lost,network down,very low data speed,for past 6-8 months i am not able to get more than 300kbps speed.... so many problems I have the same problem in Delhi. The cdma network has turned pathetic.

That's the thing.There's no set rule for anything. I heard the "clear all pending dues first" at that store only. Seems like the store people can just about make up anything they consider as a rule.