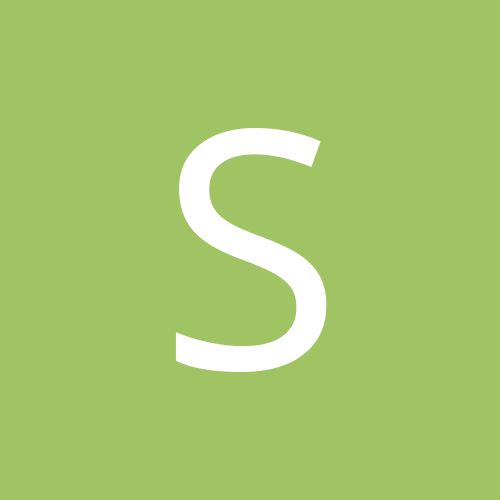 starnet
Experienced Member
Content count

128

Joined

Last visited
Community Reputation
7
Neutral
Previous Fields
Full Name
City
Reliance Mobile Handset
Secondary Handset
Has anyone actually sent or received actual money in their bank account by using this service? If it works then the days of telling someone to visit my office to collect his small payment of like Rs 7000 will be history. He will get paid without visiting my office and without me being in office.

Still the cost is way too high when compared to MTNL's 6 month unlimited for Rs 4500 or Vodafone's Rs 599 per month for unlimited in Mumbai or Rs 899 for unlimited in Delhi. MTNL has 200 GB cap and Vodafone has no cap on downloads. Reliance netconnect+ should be cheaper because they have not paid for spectrum in auction and download speeds on their network here in Delhi are dead slow.

Obviously, they have a CDMA business ONLY unlike a Tata or Reliance. So they don't have anything else to focus on. BTW, MTS network in Delhi NCR region is not good. Voice clarity is not there for MTS to Reliance CDMA calls or MTS to Airtel calls. Data download speed on mblaze is very poor. So, not many shops here are selling MTS handsets or e-recharge.

Can I take a SIM for Rs 10 only and then use 10,000 free local SMS and throw away the SIM? If yes, then it is a god sent deal.

I have registered for DND but when your account size has crossed a threshold then banks assign an 'account representative' to you. Account rep is supposed to bug you all the time to meet his targets by selling ULIPs. ULIPs is not the only thing banks try to sell these days. In last few months, I have received a lot of calls and proposals in email from banks selling flats and office space in newly launched projects in Gurgaon or Noida. So some private banks are now a days acting as property dealers also. On the other hand, government bank staff will never try to sell you ULIPs or real estate but their customer service in the branch is poor. So one has to struggle to find the least worst bank as per our needs.

Among the 3 you mentioned, IDBI bank is best now a days. It is a PSU/sarkari bank so it is 'safe'. In case of a banking crisis like the one that happened in 2008, your money in IDBI bank account will be backed by the Indian government. This is important because in last 10 years a number of Private banks have closed (e.g. Global Trust Bank, United Western Bank) leaving their customers in lurch and desperately trying to ge the money out of their accounts with troubled banks. A lot of services in IDBI bank are free without the need to maintain big minimum balance. You are charged for every small service by both PSU banks like SBI or Private banks like HDFC. Further, IDBI bank staff will never call you and attempt to sell you useless investment products like ULIPs. Also IDBI bank is offering best interest rates on fixed deposits now a days among all PSU banks. Axis bank will charge you for things like cheque books, Pay orders, money transfers by NEFT, Debit cards and you will need to maintain a minimum balance. Further they will try to sell you insurance products like ULIPs, gold coins etc. from time to time. You will get tired of answering their phone calls every day. They will also want you to take their Platinum credit card. When I refused to take their credit card, they sent one of their executives to my home on a Sunday morning anyway, just to push the credit card down my throat. Needless to say, I soon closed my account with them. HDFC bank staff will also try to sell you ULIPs. You will maintain a minimum balance and will pay for services that are free with IDBI bank. Further every time you receive a big payment in your account by cheque or by online transfer, they will call you and ask you to tell the source of funds. If you ask me, this is a big nuisance. I have a business to run and fielding useless calls from bank must not be a part of my daily routine. If you have receive payments from abroad by wire transfers, then CitiBank business current account with minimum balanc of Rs 50,000 has lowest charges for receiving wire transfers. They have few branches but their service is better than the most banks in India. I don't know if they have a branch in your city and near your place. HSBC Direct account with zero balance is also good if most of your business is done online and you don't need to deposit or withdraw cash from bank frequently. Have a look at their charges: http://www.hsbc.co.in/1/2/business/business-current-accounts/hsbc-direct-for-business http://www.hsbc.co.in/1/PA_1_083Q9FFKG80E20RA9Q00000000/content/website/pdf/business/bd_tariff.pdf Once again I don't know if HSBC has a branch near your place. My office is located in Central Delhi (near connaught Place) and all banks have branches in Connaught Place. So all banks are accessible for me. Given my bad experience, I suggest NOT opening accounts with ICICI or Standard Chartered Bank.

For some people this is a good enough service. For example those who trade stocks online have trading software open on their screens all time. They can subscribe to this service and have a small window of Bloomberg UTV running in a corner of their monitor. Some people who trade stocks all day long have TV with cable or DTH installed in their offices and they keep one eye on any market moving news like the earthquake in Japan that moved the markets down within seconds of the news hitting the wires. This kind of setup is a good replacement of a TV for some but I don't see large number of people going for this service unless the selection of channels is wider.

If someone is looking for an example on how a BAD management can kill a thriving business, then look no further. Not only RCOM but all ADAG group companies, without any exception, are living examples of bad performance in the markets. Even in the raging bull markets of last 2 years, investors in ADAG group companies have lost big money. I am glad that I sold my RCOM shares at over Rs 700 several years ago and they were quoting at approx 90 bucks today. High cost of RCDMA handsets compared with smilar GSM handsets is the main reason why CDMA is a dying business now. Also they built what is without doubt the worst GSM network in the country. GSM is a over 15 years old technology and is no longer a rocket science. There is no excuse whatsoever of building such a crap GSM network where voice clarity is not there, all calls are disconnected within 1 minute even at places where there is full signal and SMS that is never delivered.

I moved from RCDMA postpaid to prepaid several years ago after I was charged for data usage on my cellphone, when I never used cellphone for web browsing. On my Airtel postpaid, I was charged Rs 45 for ISD calls to Maldives in last bill. I never called numbers in Maldives. Now I am planning to move to prepaid for this Airtel number. I don't blame cellphone companies for being greedy. They are working very hard to collect money that is required to be paid to UPA government ministers as bribe.

Telecom scam 2.0 is happening right now. There is a good reason why a person on the level of PM Manmohan Singh has been saying in media that it is not possible to prosecute those who are holding money in illegal foreign bank accounts. Everyone in this government is a thug.

starnet replied to rahiljnmc's topic in The Lounge

starnet replied to rahiljnmc's topic in The Lounge

Lets say I buy an item on ebay US and it is sent by the seller by USPS. And I don't do any follow with customs department on my own at any stage. Once the item arrives in customs, what will happen to it? Will the custom department send the item to postal department with instructions on how much custom duty to collect at the time of delivery? How is the custom duty paid in such cases? I have so far avoided buying anything on ebay USA but am planning to buy a SSD drive now.

The thing is that Airtel customers will pay without much complaints in big circles like Delhi and they know that. What are the alternatives to Airtel for someone looking for decent service in Delhi? RGSM simply stinks. It is a black spot on the name of GSM mobile service. Idea cellular s**ks. Vodafone is already costlier and customer support is bad. Aircel is at best an half-hearted attempt to provide the service. MTNL's network is also no good. RCDMA is best for someone who has patience to try 4 times to dial a number because no call gets through in first attempt. So who else is left? Airtel could have raised the prices by 500% and people would have paid without many complaints.

If the phone tapes related to 3G scam released by Outlook Magazine are any indicator, then one can assume that babus and netas will fall in line after they have extorted their bribe money. Case in point is that they never cared about security issues when BSNL and MTNL were offereing 3G services becaue they could not extort bribes from PSU companies. Now that private companies are starting 3G services babus and netas have woken up regarding the security threats because now they see good probability of extorting money from private telecom companies.

I think launch in metro cities is still 6 months away.