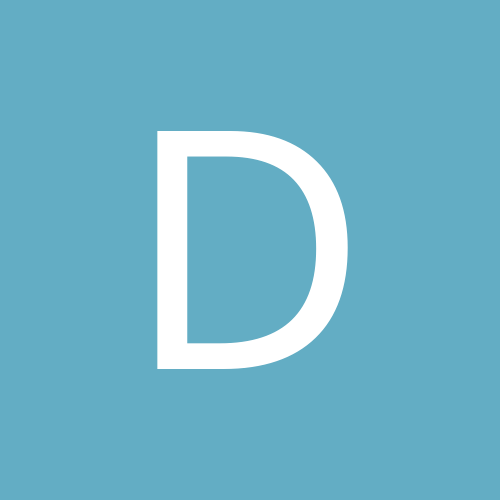 Content count

826

Joined

Last visited
Community Reputation
0
Neutral
About deepu
Rank

www.deepu.info


Birthday

05/31/1979
Previous Fields
Full Name
City
Network
Reliance Mobile Handset
Other Handset
Secondary Handset
Profile Information
Gender
Location
Interests

Reading / Browsing / Music / seeing new mallu movies etc...etc...
i dont think there is any restriction for selling discount vouchers on ebay. they themselves have discount vouchers and gift card schemes. If you feel that there is nothing wrong with your transactions then give them all proofs they need. Record all your conversations with the people from ebay. If possible get a lawyer to call them on your behalf and tell them you are going to file a case. Damn 30K is still a lot of money in India. 3 years back i had a similar experience with ebay as a buyer but. I bought an item and got it defective. Seller asked me to send it back to get a replacement... but the replacement did not come. The ebay people asked me to send them the proofs and all for purchase.. which I did. After that there was no reply from them.... no refunds at all... Since it was for Rs. 600 I just left it.... there was no other option.. But after this I stopped purchasing from ebay india.

deepu replied to sohail's topic in LG

I initially had two of these wonders. The first one was bought on DAPO for around 3000. I later exchanged this with another person because I wanted to move out of DAPO. I got the LG moonlight 2150 as exchange The second was got on the 501 scheme and later converted to prepaid under the Reliance scheme. Altogether I spend only Rs. 1500. I was not in India for quite some time so I kept this phone unused without even recharging for quite some time. After coming back I took a postpaid connection and am using it on this phone. Planning to use this phone as long as it lives.... (mainly because all i use the mobile is for talking and not even sms) Incidentally I gave the 2130 to my mother who is using it now and it also is performing without any issues... One thing that surprised me was that eventhough I kept the phone without recharging for about a year, still nothing happened to the battery

I tried all the options I could and installed all drivers I got from pixel view and even tried with generic drivers for BT878 None worked and finally had to revert to win XP Hopefully will go for another tuner after some time which has vista support

Its an analogue cable connection only.

I tried all options myself.. but none is working so far.. Pixelview themselves is not providing any driver. I have also tried with other third party drivers. But none is working so far. What can one do if its not even coming as Unrecognized H/W

I had to revert back to good old Win XP due to this. I regularly record TV programs on my PC to see later. Any idea which one is the cheapest Vista supported TV Tuner card ?

I am facing a small problem with Vista. Vista is not recognising the old tv tuner card that I had. TV Tuner card is a pixelview play tv with a very popular BT 878 chip which i am sure will be there on all other cards also. Some how its not being recognised. The problem is that its not even coming up as Unknown H/W. Anybody had the same issue???

Most probably it might be 8MBPS with an 1GB download limit. These ppl are crazy

To be fair Sony DSC-H5 is much better than Olympus SP 550uz The problem with Olympus is that eventhough it lacks in the image stabilization part. Sony has better image stabilization When you are using an ultra zoom, it plays a major part. Another thing is that Olympus uses XD card which is costly. The only adv is that it has 18x Optical zoom while Sony has a mere 12 X my recommendation - If money is not a prob go for Olympus if you can live with occassional blurred pictures due to handshake. Or buy a tripod also to go along with it

Sony DSC-H5 is not a D-SLR. Its an ultra zoom digital camera. Ofcourse the I can confirm that the picture clarity is superb. My friend has it and I have used it many times. If you have the money and is ready to carry a slightly bulky camera, then go for it. Casio has real compact cameras that can record movies in Divx. Canon PowerShot TX1 is also good. Especially if you want both the functionalities of video / image Finally if you want compact camera with clarity go for Pentax OPtio A20 camera. Myself is having a HP 7MP camera which is OK for most purposes.

There are countries where you can get 2MBPS unlimited for equivalent to Rs. 1250. Then why is it not possible in India!!

aksha: get pingapp from www.deepu.info/pingapp.zip Run it in background. This will ping the reliance servers at an interval. This may help.. But I really doubt

can some one please tell which is the cheapest graphics cars that supports the new aero glass interface

I have been using Google talk / skype / yahoo on a 64 kbps VSNL connection for the last 9 months and till now has absolutely no troubles. Infact it has been excellent and even better than ISD calls!!!! It will work fine if the throughput remains constant and on a broadband connection it will remain constant

whatever licensing techniques microsoft may use, eventually some one will come up with a work around to beat it.