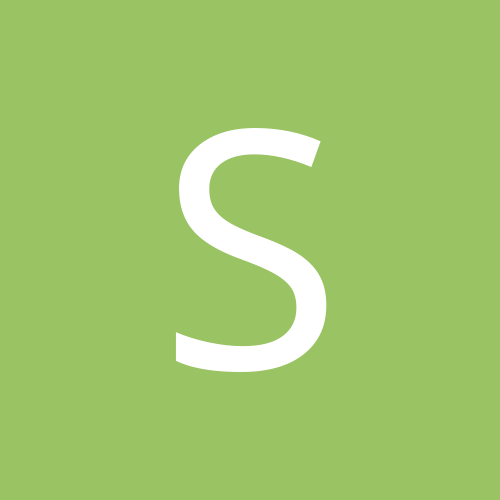 Content count

18

Joined

Last visited
Community Reputation
1
Neutral
Previous Fields
Full Name
City
Network
Reliance Mobile Handset
Secondary Handset
I had put in a friend's SIM who has 3G activated on his number, just to check if it was just 2G error, or something wrong with JB update. It worked smoothly. Then I inserted back my SIM and 2G started working as well!

Yup, checked and rechecked the APN settings. Even confirmed with Vodafone people. When I was using ICS, the phone was not rooted. No clue if it was rooted or no, before I bought it. The Vodafone guy said, to him, it seems like the update has blocked the data & that need to get unlock code from Verizon. I stay in Mumbai. Anyone has any idea who could help me with this ? Thank You.

Hi Just last evening I checked the System Updates on my unrooted Droid 4 and there it was! Upgraded it. Project Butter lives upto the mark. Works smooth like butter. The ONLY UGLY issue am facing: My data from the network is somehow locked, or in short, not working. Visited Vodafone gallery & they checked the settings, which were fine, but still the data is not working. The SIM when inserted on another phone, data works fine. NEED HELP! Please, suggest me how I can make the data work on my Droid 4! Please! Also, how do I root m Droid 4 on Jelly Bean? Currently my phone is technically paralyzed because of this issue! Thank You!!

How much does the battery last? On an average use? Does it stretch through the day?

Is the ICS update on this model working fine? Are there any issues as such?

I have used Skype for VoIP and it has been a great experience for me!

1p/sec calling to US?!?! Really??

Now am sure, going with Droid 4. No solution for Photon Q to work on my GSM SIM here in India!!

You guys should have a look at this link on facebook

Great initiative!! Will scuffle through my lot, am sure will have something or the other to offer...

Hey Kaanan, Now that Photon Q is out, what do you suggest about the handset? Worth going for it? Also, do answer my previous questions, if possible. Thanks

Hi Kanaga! Thank you for your views. Though after reading your reply, have few more doubts. 1. What do you mean by no USSD? Why won't USSD function if I use the cell in India on GSM? 2. Around all the forums on Photon Q, everywhere it's written that it'll have "locked SIM". What exactly is a locked SIM? As in, LTE and GSM SIM have same slot or are they have 2 different slots? 3. You said Droid 4 is usable as GSM easily. Why isn't Photon Q when it is launching with global capabilities? 4. What are capacitive buttons? 5. Everywhere people complained of Droid 4's display. Photon Q's colour boost is better than that? 6. Since keyboard and all are same, plus Photon Q has advantage of JB along with higher processor and bigger screen, only thing comes to the battery. I was only bending for Droid 4 since on Moto's site it has longer battery time. 7. Can you explain why an unlockable bootloader has an upper hand?

I want an Android with Physical Slider keyboard. Have narrowed down to Droid 4 and (soon going to launch, on 19th Aug) Photon Q. Which one would be better? Droid 4 has higher battery life among the two (of the data in hand at present), but ICS hasn't come yet, Jelly Bean would be light years away. Photon Q will launch with ICS, so have a chance for Jelly Bean. But battery life doesn't look promising (reviews after the launch will give exact idea). Please advice on the technical side. Thanks! Photon Q http://www.motorola....d=mobile-phones Droid 4 http://www.motorola....9,en_US,pd.html

You have ready stock?!?! Of Motorola Droid 4, with GSM radio on?!?! How??

I want a slider QWERTY android phone in Mumbai on Vodafone network. Narrowed down to Motorola Droid 4, which has a GSM radio but isn't enabled by Verizon. How do I make it work here in Mumbai? Also, from where can I buy the phone? Do I have to order from USA via someone for a non-contract version or with contract will also do without any efforts? What does Verizon mean when they say with the GSM patch, can roam globally? Does that mean that although I'll be using the phone 100% of the time in India only, it'll be on roaming? Would be glad if anyone can help me clear all these doubts. Thank You Very much!