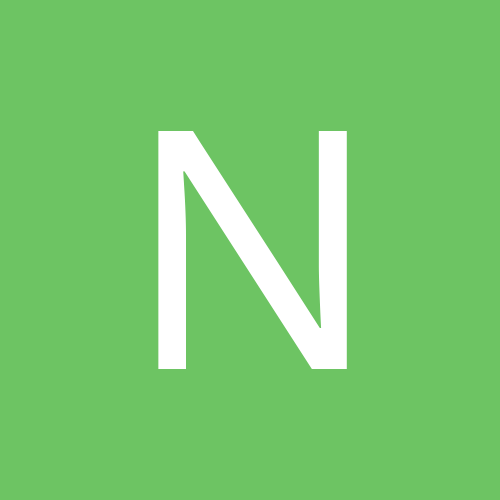 Content count

83

Joined

Last visited
Community Reputation
5
Neutral
Previous Fields
Full Name
City
Network
Reliance Mobile Handset
Secondary Handset
I've been on Reliance since 2005-2006. I remember back in 2005 during the week-long Mumbai floods, I was traveling back home by train & on foot. I was trying to call up but all networks were down... except for Reliance (it used to be called Reliance India Mobile back then). RIM was a new entrant on the mobile scene dominated by the likes of Airtel, Hutch and even Garuda (MTNL). The fact that RIM was still moderately functional during the floods when all other networks were down, helped solidify Rcom's image of a reliable network. It even made it to the newspapers. RIM capitalized and leveraged the story to increase their user base. I've been a loyalist even since. Well, how things have changed. On a side note, it's actually a little ironic that at the beginning of the 2nd digital revolution (4G, cashless transactions, digital bank and so forth) a telecom company is shutting down.

It should be but it isn't. Both of my remaining numbers still have blank signals. It's like watching the ending moments of something that used to be great at one time.

Banks to whom debt is owed are likely to call the shots now as per T&C of debt restructuring. I guess Anil just wants to exit the Rcom mess. RCom's new debt repayment plan gives banks majority shareholding

Same here. I had two prepaid Reliance numbers that I had planned to dispose of, so I was watching it to see if or when Rcom would switch off their signals. On the first one, the signal bar went out 2 days ago, on the second, it went out yesterday. Incidentally, Rcom's DTH business was shut down on 18 Nov.

I've been getting "No service" on my Jio number since this afternoon (Mumbai circle). Is anyone else also facing a similar situation? Two other Jio numbers of a relative are also showing the same message. Both are fresh numbers got a few months ago (not ported).

I finally got ported from Rcom to Idea. I wanted to go for Airtel but they insisted on postpaid. Idea had prepaid. I didn't get any message for 5 days from either company. On the 6th day, I got a message from 1901 about port out to Idea. On the 7th day, the new network was active. Got Rs.10 talktime balance and 1GB/day 4G internet. So far so good. There was one conversation with the Idea staff I recollected. He said: "I hope you're not going to use the connection outside Maharashtra" (I belong to Mumbai circle). I was in a hurry that day and the gallery was crowded, so didn't get a chance to clarify what he meant.

The exact same thing happened to my prepaid number as well. I recharged twice and sent for the port out code but still got a return message from 1901 about insufficient balance. Best to take the number to the gallery and get it ported out with their help.

Okay, I tried it an hour ago. I'll report back if it works. Thanks

I'm from Mumbai circle (specifically Thane) Most Rcom stores in my area seem to be in transition phase from Rcom to Jio or Vodafone services.

Unfortunately the old code I received got deleted accidentally, so I had to send for a fresh one. Age is probably catching up... Is there any other way I can generate a new code? Their customer care is absent so I'm caught in this unexpected limbo.

Okay, so I sent a fresh port out request a while ago and haven't yet received the code. Is this delay common? Also, I'm thinking of going to Airtel once the code comes in. Which plan do you recommend? My internet usage is heavy.

I got to know about the Rcom situation only yesterday when I got a port out message without even asking for it. By the looks of it, it seems that Reliance is shutting down 2G, 3G and DTH while continuing with 4G till it remains profitable. This indicates that 4G is likely to continue as usual while the rest will be stopped. I had hoped to get the official word on this but their CC is out of order. Still, I've been on Rcom since 2006 and on 4G since last year, so I hope there's a resolution to this other than having to port out.

I checked data recharge options today on the Rcom site and saw that only 1 voucher is available as of now -- Rs 98 voucher for 1GB data valid for just 2 days.

Same thing for me too. I migrated my netconnect dongle to 4G and got a sim card by paying Rs 100 Now both my old dongle and new 4G sim are inactive. I read on some other place that we have to surrender the old dongle and only then will the new dongle-related 4G sim be activated.

Just a heads up from personal experience. If anyone here is from Thane (Mumbai circle) avoid dealing with the Reliance Mobile Store at Khopat as far as possible. I got a 4G sim from them for Rs 100 but the signal doesn't even work. They sold me a dud card and are feigning ignorance about it. I also got a prepaid GSM card but it seems they entered wrong information and now, even that card doesn't work. They took Rs 220 for that including FRC. Total waste of money. It just increases your blood pressure dealing with idiots like these.