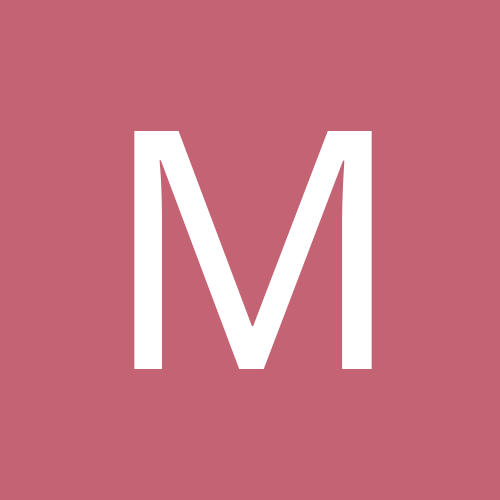 Content count

92

Joined

Last visited

Days Won

5
Everything posted by morecrap
This is incorrect info. Tried it on Jio Fibre. Doesn't work. Yet.

The point of VoWifi isn't cheap calls. It is the ability to MAKE calls when network coverage is not good. We're all aware of Viber and the likes but that isn't VoWifi on Jio. The Viber option doesn't let me receive calls that come to my mobile number.

Sorry for digging out the old thread but anyone got Jio VoWifi to work yet? I read some time ago that the Pixel devices will support this feature as well.

That's because the calls are still on RCOM's GSM network. Because RCOM's 4G LTE does not carry voice/ SMS.

I feel so stupid right now. I actually paid 1800 bucks for that crappy device.

They didn't say that you need to pay Rs.1800 and that it will adjust in your bills? Sent from my Redmi Note 3 using Tapatalk

Thinking that RCOM will improve services is just being over-optimistic in my opinion. They had years to improve RCOM GSM and they haven't done that at all. I am porting out to Airtel for sure.

I was asked to get a new device from them. They are giving a new GSM number with call forwarding for one month if you buy the device from them. The CDMA FWP is going to shut down. That is for sure.

I've been told by an RCOM store person that 4G will launch around 15th August in Rajasthan. I don't think these people know anything. The store people that is. No one cares about petitions on change.org.. :-/

Aah I see. I am stuck with them till December at least. That's when my Zero Plan expires. The GSM network is just terrible.

I was forcibly upgraded by RCom to 4G and they sent the sim to me via courier. That did not happen to you?

For some reason, my Redmi Note 3 is slower than other phones in data speeds. Anyone else facing this issue (only happening with RCOM).

My account in my services still shows "mobile" instead of 4G LTE. This is after the connected has been migrated to GSM (4G SIM scam). Anyone else facing this?

Is it just me or does Redmi Note 3 have very poor 3G speeds on this "upgraded" RCOM network?

Speed terrible with 3G in Rajasthan. I have the Zero plan and I get around 1.5Mbps on a good day.

Is it just me or is the 3G speed on the RN3 slower than other phones? Compared with an HTC One E8 and the difference is phenomenal.

Not according to the RCOM store guys. The patch is a one time exercise.

Please change my name from morecrap to SgtBug

Yeah you need to visit an RCOM store and get your SIM patched if it is an older series or something.

So, my connection is now on the GSM SIM that I got from RCOM and the CDMA connection has stopped working. My Services still shows "mobile" as connection type instead of LTE/ 4G. I am unable to latch on to 3G even though RCOM has 3G in Rajasthan. Anyone knows what's going on?

Mine is still on CDMA. LOL

Got this message from Reliance today: Spoke to local Reliance shop. The dude says migration will happen either tonight or tomorrow. This is in Rajasthan. I'm guessing the same applies to the other three remaining circles. Well, hopefully..

Dude, I don't know what handset you're using but I still am getting 1X signal in Rajasthan and so are my friends in Jaipur.

In Rajasthan? I am still getting CDMA 1X signals. Your's has stopped?

Cdma still working in Rajasthan. No EVDO but 1X data working.