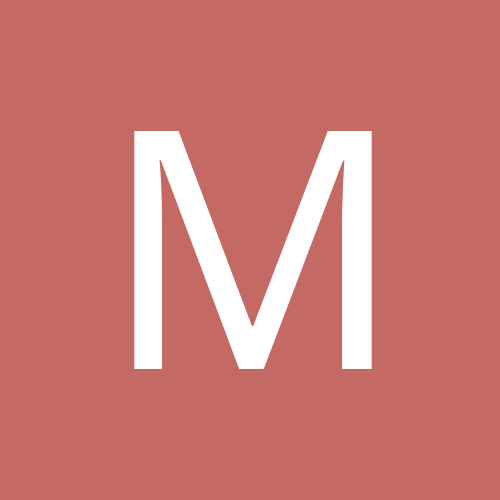 Content count

810

Joined

Last visited

Days Won

1
Everything posted by MOBILE FAN
Though I understand that it was a bit of a let down for CDMA handset owners, especially those who spent a lot on them, that Reliance was closing down the CDMA service. But it is a gross exaggeration to say that it was a scam or a corruption. For a scam or a corruption, the person involved should be benefitted financially. Reliance is not a handset manufacturer and hence the question of getting it benefitted doesn't arise. It's an open economy and one can buy any handset and move to any other service provider. Two, for quite sometime we all knew that the CDMA service was closing down. There were continuous updates, SMSes and messages while calling customer care about this move. We also have this thread going on since ages. However, If one feels something wrong is happening, there are various channels in this country to get the concern addressed. Whatsapp is not one of them. Recently, I got a whatsapp message. It said - it was good that there was no whatsapp during our freedom struggle. Instead of fighting with the English, people might have just circulated messages like ".... Please circulate it as much as possible so that the English leave India and we get freedom"

I got the 04/16 SIM patched yesterday at Hadapsar, Pune. I just stepped in the store and directly asked for patch. The person took my SIM, inserted into a white SIM card reader, it took about 5 seconds and the green LED became steady. He removed the SIM and handed over to me. 2G data started working the next minute.

I still dont have data. Visited Salunke Vihar store in Pune. They didnt have software patch (As per CC they have). When I asked to replace my SIM with 05/16 SIM he asked from ID, address proofs and photo. I didnt have yesterday. My wife visited today with all of them. This time they informed that they didnt have 05/16 cards at all and replaced the 04/16 SIM with 04/16 SIM only Not sure what to do now. Hadapsar is the only nearest option but that means another 1.5 hrs

Where can we get the SIM patch in Pune ?

I was talking about the 4G network. CDMA SIMs are still showing network but as per the current understanding today is the last day. My LG feature phone was also showing the network but since yesterday I got 4G network. Surprisingly same number is showing network on two different phones - one on LG CDMA and the other on Redmi Note 3 4G ! However, right now at EON there is no network on 4G SIM.

I noticed that the network is patchy in Pune. There is no network at Eon, Kharadi

My SIM is 4/2016. Data is not working. @natjay, which circle you belong to?

@demail2006 yes. Though data is still not working. No 4G, 3G or 2G

4G started just now in Pune. It's 2G network named as 4G. SMS working. Call quality excellent.

Now its a terrible situation. CDMA is closed since Thursday 12 PM in Pune. And 4G is not up.

I called up customer care after a great difficulty. To my surprise he said my number is already migrated to 4G and I should insert the 4G card in any mobile and start using it. I did the same but there is no network. The available network doesn't even show Reliance. Now, I get busy tone on *333 and *222. In the meanwhile the CDMA network is full on an old LG feature phone. Though incoming, outgoing or SMS are not working.

What are turbo 2 and bbq20? What to do if I don't have a feature phone? I have only a smart phone. Don't we need to wait for an SMS informing us to insert the 4G SIM?

I used an age old LG RD3610 bought from webworld. The postpaid SIM shows full network in Pune but neither incoming nor outgoing is possible. When called from outside it says the number you have called is switched off.

Did you get message that your 4G sim got activated? Or did you insert the card without the message?

I inserted my CDMA SIM in an old LG RD3610. It showed full network. But still it doesn't support outgoing or incoming calls. When I call the number from other number it says the number is switched off. My migration request is already completed. But I haven't got any information to start 4G.

Which circle? Recharge with which amount? 93 or 1?

Which circle? Recharge with which amount? 93 or 1?

Still no signal on CDMA after 60 hrs in Pune. Has anyone in Maharashtra inserted 4G SIM and checked the network?

Still no network in Pune. It's been 37 hours.

The CDMA sim is not showing any network in Pune. There was an SMS yesterday that "...we are upgrading to 4G and there will be intermittent issues..." The message was received at 12:52 PM. Its been about 20 hrs and the there is no sign of network. There is no information that the upgrade is completed. I am not sure if I should insert the 4G sim or not. Will there be any such information ? From where will it come if the network is off ?

CDMA network is stopped in Pune at this moment.

CDMA network is vanished in Pune. Prior to that there was a message "Dear Customer, we are ugrading to 4G. You may face intermittent network issues. We regret the inconvenience and seek support during this process Thx RCOM."

Yes. Check the phone number which is next to IMEI number. Are you saying your IMEI number is all 0 and phone number is blank?

How can we use 3G data in Maharashtra and Goa ? Reliance doesn't have 3G license in this circle.