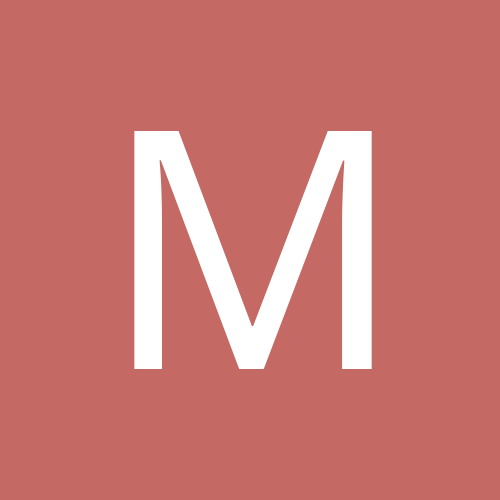 Content count

810

Joined

Last visited

Days Won

1
Community Reputation
42
Excellent
Previous Fields
Full Name
City
Network
Reliance Mobile Handset
Other Handset
Secondary Handset
There is some confusion about cap on voice. Moneycontrol is saying that 1000 Minutes are free and after that Jio to Jio will remain free. However plans of prime are not yet available on Jio.com Anyone having clear information on this?

No other Reliance Digital exception MNP ?

Plmple Saudagar is very far. Is there any store near NIBM, Wanowrie, Hadapsar ? I called up Wanowrie store but they are not aware of it.

Called at least 6 Reilance Digital Store and Mini in Pune. All of them are saying that MNP is not started. When confronted that many people have already done that, they are saying that it is not yet started in Pune. Any idea which Pune store is allowing MNP ? I want to port from Idea.

MNP also requires Bar code. But I have already generated Bar Code earlier when I got my first SIM. How will I generate a new bar code for MNP ?

I have 3 SIMs on my Aadhar. All of them are new Jio numbers. I want to port one of my old Telenor (previously RCDMA) secondary number to Jio. Do you think they will disallow me because it will be the fourth number on the same Aadhar number ?

Discussions on Reliance Jio mobile services

Is there any help on forum on getting Jio SIM ? I checked internet and found that now Jio is giving new SIMs for Samsung too. There are many blogs/sites they published the tricks to get it worked on other android mobiles too. But procuring SIM without having Samsung mobile bill is challenging. I think we also need a category on this forum to discuss about the Jio mobile.

Can I port in to prepaid Reliance GSM in Gujarat ? Is it advisable at this moment ? Is the tariff and packs published on rcom.co.in still valid even after migration to 4G ?

Is the RCom 4G started in Pune? I ported my primary postpaid number to Telenor. If the 4G service is started I want to start using a new prepaid connection. What are the charges for a data plan?

Is there any news of 4G data in Maharashtra and God, especially in Pune? When is it going to start?

Reliance has eventually become my secondary number. I am porting out to Telenor in Maharashtra as I dont get any network bar of Reliance inside my office. The port out request is already placed. I agree that I will miss the 10GB data offer. I also assume that once the 4G signal starts the coverage will improve and then I may get the signal inside my office. Right now I am porting out with regret but with a promise to come back on onto Reliance.

There is no improvement in the network at my office location. I have to keep the data off in order to get some signal. As soon as I switch on 2G/3G/LTE the signal vanishes. This is not the problem at my home. At home I get 2G. Effectively I am without data on a large part of a day. I generated port code. Just want to know if I switch to prepaid can I still use the port code ? And if not, can I regenerate the port code after switching to prepaid ?

I think we all are actually clueless on what should we do. We are already migrated to 4G but without 4G signals. Wherever Reliance has license of 3G, mainly in metros, people are getting the 3G data. Elsewhere the 2G data connectivity and speed are pathetic. Nobody knows when they will actually start on 850 MHz. The current experience is not as encouraging as we had in CDMA. In the meantime, we are getting pointers that the 4G data price will be on the higher side and the 4G launch will be delayed. Many of us are having long to very long association with the service. We loved and cherished the CDMA call and data quality. We know that Reliance never forced us to opt for new schemes and plans. Many of us were using DAPO until now! If we continue to be with Reliance we may be able to continue with our old plans but in the new and better network. But there is no certainty. Many of us are using Reliance as a secondary SIM. Many more have started using it as secondary SIM because of the recent transition turmoil. Gradually people will become prepaid customers and if situation will not change for good, they will bid good bye.

In Maharashtra (not Mumbai), Reliance doesn't have 3G license. Today I am not able to get even 2G data. Cannot continue for long with such unreliable network. Any idea when the 4G will start ? I guess, with 4G the 2G network will also improve. Else there is no point in continuing as a postpaid subscriber. I will make a move.