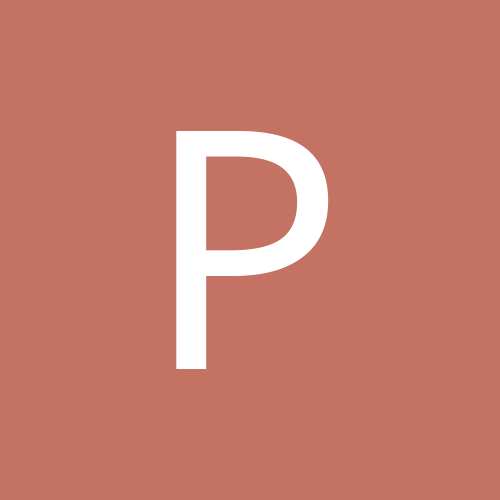 Content count

25

Joined

Last visited
Community Reputation
1
Neutral
Previous Fields
Full Name
City
Network
Reliance Mobile Handset
Other Handset
Secondary Handset
puneet_si replied to dkaile's topic in Samsung

Have finally moved over to the Dark Side (GSM) and modified my Sprint Note 2 to GSM (using Verizon Note 2's sim tray and midframe, accompanied by carrier unlock). Seems to be working fine so far.

puneet_si replied to dkaile's topic in Samsung

Updated to KitKat (4.4.2) using a stock-ish custom ROM from XDA, running fine so far (data and hotspot working out of the box). Also wondering if anyone has an idea about which baseband/modem version works best with Reliance CDMA in India for best reception (ranging from LJ1 to NE2)?

You can go to this WW and contact Amit Jain who is a fellow Rimwebian too Amit Jain | Ashoka Enterprises Reliance Mobile Store | RMS D-1, Lal Quarters, Krishna Nagar Opp. Chhachhi Building, Delhi New Delhi - 110051. Managed to sort out the issue by visiting another RW (and also got help from kind forum member Shreesh), thanks for the information though - may prove useful for someone else in a similar situation as mine.

puneet_si replied to dkaile's topic in Samsung

Yes sir! It (the Note 2 is on Reliance CDMA indeed). Thanks so much for the information and tip on how to fix it. @ankitdaluka: Thank you too for the app tip, shall try it out and ping you if having any difficulty.

puneet_si replied to dkaile's topic in Samsung

I have a slight issue (more of an annoyance) using the Sprint GN 2: When dialing any number in international dialing format (with +91 prefix) I get a message "Please check the number you have dialed" and the number is not connected. But when i remove the +91 prefix the numbers connect without any problem. Any fix for this - its kinda annoying since I share my phonebook (Google) among 2 phones (ip5 & GN2) and all the numbers are saved in international format...

puneet_si replied to dkaile's topic in Samsung

I was having the same issue on 4.1.2 (a few posts above). Updated to 4.3 and the multimedia option appeared on that menu.

puneet_si replied to dkaile's topic in Samsung

Would appreciate if you can link the app here, a Play Store search throws many hotspot apps. EDIT: Got wifi hotspot working on Note 2 by installing a De-odexed stock rom (with built in hotspot hack) from XDAdevs:

puneet_si replied to dkaile's topic in Samsung

Updated to 4.3 through zip (knox-free) available at XDAdevs (didn't receive any OTA notification), seems to be working fine so far. EDIT: Was also able to sort this issue after updating to 4.3 (Multimedia option appeared and proxy changed to 0.0.0.0)

puneet_si replied to dkaile's topic in Samsung

Facing the Youtube issue (as Javed has mentioned), i tried doing what DK and Doc have suggested but i see no Multimedia option under the 'Others' menu (in ##3282# menu). Am using a Sprint note 2, any pointers?

Biggest issue is getting the RW people to raise a service request! In my case i have visited 2 different RW stores in past 3 days and its the same story everywhere - they are either too ignorant or not knowledgable about EVDO activation...

I am also facing the same problem... @Vahid: were you able to resolve the issue? If yes, please share the experience.

I have also changed from RUIM to an non-sim Note 2, and facing the same issue as Parth, hope my visit to Relaince World store pays some dividend. OR Any senior members or gurus (with contacts at reliance) who can help us (Parth & myself) out of this soup? Any help shall be greatly appreciated! All of you know how ignorant and clueless most reliance store executives are... EDIT: As expected, a visit to Reliance World NOIDA store had no results, they kept harping that EVDO is handset dependent and there is no option to deactivate them from their end... PS - Always had a bad experience at the NOIDA Reliance store. Any other RW in Delhi area where the executives are better informed (or open to solving problems instead of passing on the buck)?

Thanks for the suggestion Mr. Rao, but I have already purchased a new number today, waiting for it to get activated. Regards.

No solution or communication at all from Rcom regarding this issue till now - despite lodging 2 reminders at PGPORTAL website. Have decided to abandon the old number and buying a new prepaid number.

No development with respect to the solution of this issue so far - absolutely no contact from Reliance side, and no change in status. Thinking of just buying another reliance prepaid number move on...