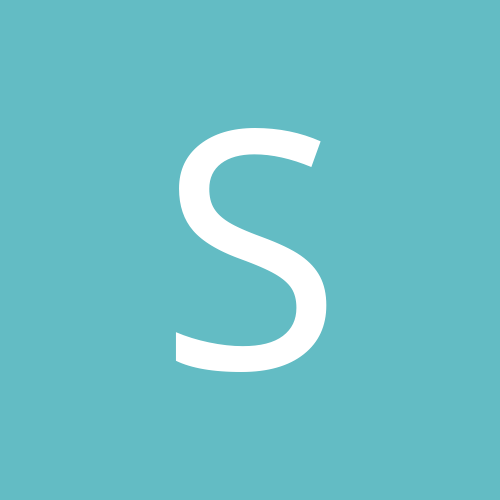 saurav123
Experienced Member
Content count

111

Joined

Last visited
Community Reputation
1
Neutral
MBAL TO 55333 Go to R World (the wap page) Under Mobile Internet Section check the status. It will show you the data usage for this subscription cycle

Hi guys, i'm from Bihar, here in 51 they r giving core talktime of Rs.51 and promo of Rs.51 for any local calls. But validity for both only 3days, and 7 days for Rs.121 can i use these balance for mobile internet? Reply....

guys it was working for me fine till i was using M51 plan, but now i rechraged it with Rs.99 and received sms, ur modem will activate shortly, and now i'm getting only GPRS speed. so guys, dont recharge it with Rs.99 Can anybody tell me how to deactivate all net plan? or how to deactivate modem service? So i can re-use the service of Rs.51

I'm from PATNA, recently i recharged my Reliance GSM no. with Rs.303 for 1 month GPRS, but now problem is that after 10days GPRS stopped working in my area when i take mobile to other area it starts working... i complained many times to CC but they said it solved now, and again taking my complian... Now i want complain via mail... so tell me whom to contact for this..... saurav

what are new feauTres in V.11 LG5130????????????????????

Dear friends, i've few questions related to my cellphone! ---------------- ***NOKIA 3230*** ---------------- i've NOKIA 3230 with 512MB ram. i've copied 150MB songs +50MB AVI files on to it. Now my cell is hanging, it takes too much time to open any application. Sometime it hanged and says App. closed! like ultraMP3, ET2 recorder TOTAL RAM SHOWS: 489 USED: 225 FREE: 246 1**i've some .RM songs but whenever i play on my cellphone it plays automatically in real media player, with screen light on.So tell me which player play .RM files beside real media player! 2**And also tell me what is best way of installing/removing any new application to my cellphone? it takes too much time in installing/removing any programmes. whenever i select install application from my pc thru nokia pc suite, my cellphone ask: UNTRUST APP. INSTALL ANYWAY>>[OK] >>INSTALL ULTRA MP3 V1.2 >>[OK] >>INSTALL IN MEMORY CARD/MMC [sELECT]>>[OK] 3***i get irritated by pressing same buttons for installing any app. Is it any other way that by pressing one button it starts installing without asking any other confirmation to MEMORY card??? 4***is there any software for recording high quality video? My in built recorder records very bad quality vid. (in .3gp format), my camera is 1.3 megaPixel ! 5***beside NOKIA PC SUITE is there any software available for my pc so i can send/recieve ringtones/wallpapers easily?? 6****** is it possible to always auto save of calender/contacts/messages to MMC card?? at present it auto save in phone memory. My inbox is full.... 6*** give me some tips to keep my nokia 3230 safe and work fast...

any new updates for lg 5130??

will it work on 5130 or not?? tell me clearly!!

Dear friends, I got a cordless speaker phone as gift last year of Panasonic brand, model no is: KX-TC1035BXB , it's a black color phone; keypads are present on handset and on base (main machine). Last week I gave my set to a local mechanic for changing its battery n charger, and after this my dial tone is now set to PULSE, how can I change it to TONE, there is no slide switch/button for changing PULSE/TONE on side of set. My other parallel handset is working fine with tone dialing. I've lost its manual book. I'm giving its keypad structure here: ================================================== (Talk/on/off) (AUTO) (INTERCOM) [1][2][3] [4][5][6] [7][8][9] [*][0][#] (REMOTE SP) (FLASH) (LOUD) (REDIAL) (PROGRAM) (PAUSE/RINGER) (CHANNEL) ================================================== Keypads are same on handset and main base machine. TONE text is printed on [*] button. 3 led indicators are given, for recharge, intercom, talk. Some texts are printed on base machine: EXTRA RANGE PLUS, SOUND PLUS Plzzzzzzzzzzzzz reply soon…… its takes too much time to call by pulse dialing, at present I'm using * button before dialing number for tone dialing.

Now reliance is closing all features like "CALL DIVERT, VOICEMAIL, CONFERENCING, 220/440/770 VOUCHER" So i want to switch tata indicom connection, but plzzzzzzz tell me one thing can i use TATA on my RIM handset by blocking my previous rim no.????? Now i dont want to use Reliance connection. And also tell me can i use "RELIANCE" and "TATA Indicom" both connection on single handset??? i've LG color 5130 with two NAM settings.

saurav123 replied to Chirag's topic in LG

dear friends, i have LG 5130 color mobile, i want to change its face plate(whole body cover) because now i'm bored by its white and silver body cover. Plz tell me is it possible to change its body cover? if yes, from where i can get? what will be its cost? i want to change to black color?

saurav123 posted a topic in LG

Hi friends, how can i send email directly to any email id by using send sms in message option thru LG 5130? Whenever i try to send any 140 character sms to email id by searching in phonebook, it automatically sent to cell no instead of email id. i'm telling here step by step............. MESSAGES>>WRITE>> (HI, HOW R U?)>> OPTION>>SEND>>FIND>>LAST/NAME/NUMBER/GROUPS>>nishant>>VIEW>>93333333333/nishant@yahoo.com here is problem, whenever i select email id instead of cell no., it automatically sent to cell no. i've also used samsung n191, and it works fine with email id. **** AND also tell me that what is the use of VOICE MAILin messages box in 4th option????? reply soon.....................

saurav123 replied to saurav123's topic in LG

And also tell me what is the use of Data Baud USB; 19,200; 115, 200; 230, 400. How can I get high speed R-connect? It shows only 115 Kbps. I've USB data cable. And LG linkstarter is not working with my handset.

saurav123 posted a topic in LG

Dear friends, Recently I bought a brand new sealed box LG RD5130 cdma phone for Rs.3800 from local dealer. Now I'm facing a problem. Problem is that whenever I talk with my friends/relatives it starts echoing and this irritates to my friends. I am able to listen their voice like crystal clear, but they feel echo of their own voices. And it is happening with all outgoing/incoming calls to/from all GSM, CDMA cell phones, and landline. They can listen my voice clearly but when they speak something, they feel echoing of their own voices. I've also reduced my earpiece volume from 7th level to 1st level, than also its not working. But its working fine with headset. Now tell me how can I solve this problem? 1st I thought its common problem in all LG CDMA handset, but I checked my friend's same handset and its working fine. My handset version is: S/W : RD513F11 PRL : 2 JAVA: CLDC-1.0 MIDP-1.0 Is it latest update? What will it cost for new update? My handset is under warranty. (Only 7days old) Is there any new things/function in new update? And also tell me what is the use of Data Baud USB; 19,200; 115, 200; 230, 400. How can I get high speed R-connect? It shows only 115 Kbps. I've USB data cable. And LG linkstarter is not working with my handset.