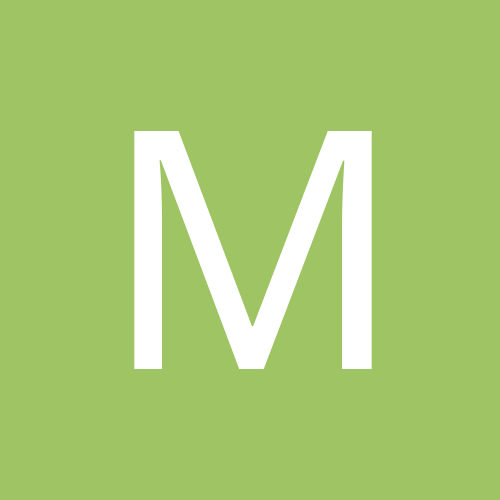 Content count

25

Joined

Last visited
Community Reputation
0
Neutral
Previous Fields
Full Name
City
Network
Reliance Mobile Handset
Secondary Handset
Micromax Q80 Micromax Q80 is a Bar phone weighing 118g. It′s dimensions are 117MM x 60MM x 13MM . The talk-time of the phone is Up to 5 hours. The phone operates at frequencies of GSM 900 / 1800 / WCDMA 2100 Mhz | GSM 900 / 1800 / WCDMA 2100 Mhz. The Phone has a Display of 2.4 inches (6.1cms), QVGA TFT Display Screen. This model comes with Camera of , Rear Camera : 3.0 MP Camera (2048x1536 Pixels), Front Camera : 0.3 MP Camera (640x480 Pixels) for Video Calling with , Digital Zoom Micromax Q80@ Rs.4550/- to 4800/-

Micromax E360 for CDMA and Micromax Q80 for Gsm+Gsm

Dear Friendz, The plan sounds superb.. I send request for the plan and got the plan activated on my Prepaid cdma Phone. I used opera mini for youtube and when I click on video, I was directed to the mobile default browser and was switched from opera. For 3 min Video I am charged Rs.16 approx. What to do? Please help. Regards Mils

Dear Friends, I want to buy new OMH with Evdo. with good battery, and fast surfing..I have come to know about MicroMax E360... Here is the link----> http://www.micromaxi...MA&product=E360 If you have any idea about this phone, please help me..

mils1316 replied to ayaz_cool's topic in Samsung

For that you need evdo activation.. 1st search about evdo activation. you can't directly get evdo on asking customer care. you need 10 post @ rim web..then you will be able to do so.. search the topic and you will get the details..Good luck

while Using reliance as a 2nd card.. we all (We have a group who are using reliance with samsun) are not getting Mobile tracker message on other phones.. but sometimes message "This service is temp. Not available" comes when in Inbox while we boot the phone..I checked the phone with tata card. sometimes its working, like 3 out of 10!!!

@kartik.. I have a large group of family and friends who are using reliance and most of them have samsung. I would like to use samsung.. I lost my phone so I want to buy Branded phone with Mobile tracker. When samsung is giving us mobile tracker then why we shouldn't use ? and when its not working we should ask samsung for that because we are paying them for that. thats the reason..my brother..

I have come to know that the problem is not with samsung mobile .. but reliance card is not working for Mobile tracker.. and not only my card.. any reliance card is not working for mObile tracker..

mils1316 replied to shankarprasad's topic in LG

http://www.4shared.com/dir/w3FsRoMQ/sharing.html download LgusbDriver for Win all. Install it and then connect. Regards Milan

mils1316 replied to ajesh83's topic in LG

the same problem I had... I used this driver and then I connect the phone.. and its working.. You can download it from here file name : LGUSBModemDriver_WHQL_ML_Ver_4.9.7_All_Win7 http://www.4shared.com/dir/w3FsRoMQ/sharing.html reply me after successful installation . good luck regards Milan

check mobile tracker function.. its not working... Video recording is not so much good.. phone is little slow. compare to Lg,.. LG6300 is the best. I have own S239... but Issue with samsung Customer care is pending.. They are also agree to me.. so my bro.. think twice..

Useless.... Samsung mobile is useless... Check Mobile tracker with cdma phone.. I am sure it will not work...check it out and then buy any samsung phone....

Yes Bro.. I did.. Even I did Master reset. I added +91 with recp. Numbers. even I used different Numbers (One Gsm and One CDMA) for Receiving Mobile tracking message. I register a complaint to Samsung mobile dept. They told me to go to local Samsung Service Cent. I did but still its not working. Then I tried Tata Card as a second card.. but still mobile tracker is dead...so I tried Corby, Mtxt and other samsung cdma phone.. but my friend I am sure.. Mobile tracker is not working with any samsung Cdma phone.. Please check it out and add your review if you have the same problem.

I have new Samsung MPower s239 cdma phone. But The mobile tracker is not working.. so I checked other samsung cdma phone.. and found that Mobile tracker is not working.. Please help me....

I just get the phone before two days.. the only reason for buying the phone is its mobile tracker.. but its not working.. so they replaced the phone with another new one... but still mobile tracker is not working. I have LG6300 cdma.. Very good phone with 2mp camera and three speakers. My issue is still pending at local service center.. they told me that its a software problem but after upgrading SW, its still not working... so my friend.. Ask for mobile tracker and then buy..