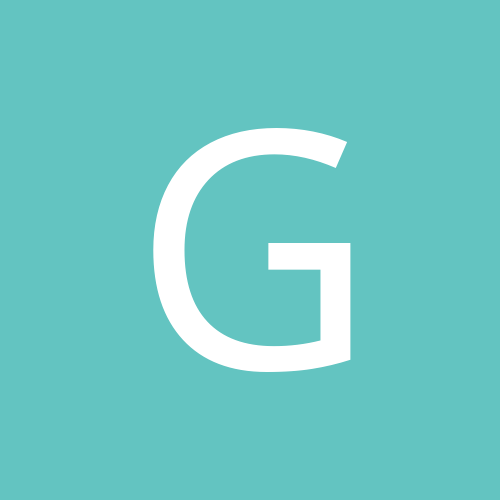 Content count

70

Joined

Last visited
Community Reputation
2
Neutral
Previous Fields
Full Name
City
Network
Reliance Mobile Handset
Secondary Handset
gjp replied to gjp's topic in HTC

You can also PM me for the Radio image. Regards,

gjp posted a topic in HTC

Hi. I'm using a Stock Verizon/HTC ROM on my HTC Inc2. I'd like to get my MMS working. I do have HSD/EVDO setup and working on my phone. What are the MMS settings for Reliance CDMA? How/Where do I update the settings on my phone? Can I do this in EPST? Thanks, gjp

gjp posted a topic in HTC

(NOTE THIS IS ONLY FOR THOSE USING THE STOCK VERIZON ANDRIOD BUILD. THIS IS NOT FOR THOSE USING THE CHINESE ROM WITH RUIM FOR CDMA) For those of you using HTC Incredible 2 and the Stock Verizon Android Build, and want the latest update from Verizon/HTC try this ROM: http://forum.xda-dev...d.php?t=1392516 You will have to search XDA for the associated Radio Update (version 1.09.01.1111) (Sprry I lost the URL that I had copied) I flashed this Custom ROM and associated latest Radio software about 1 month back. I have had absolutely no issues with it. In fact the phone seems to run a little faster! Cheers,gjp

Thanks for all the tips. I think the culprit apps are either Lookout, Amazon App Store, or MailDroid. I'll use WatchDog (thanks Karthik R. !) to see if I can narrow it down. Anyone have problems with these apps? I hope it's not MailDroid. My Business email (several accounts) is hosted by Yahoo! Small Business Services and MailDroid is the only App that I have found that truly supports Push Email as implemented by Yahoo! The others (stock emaill app, k-9) seem to use a Pull method (some type of polling method) implementation for new mail messages when working with Yahoo email. Does anyone have a suggestion for another good email app that supports Yahoo push mail? Yeah, a lot of my apps are free-app-of-the-day from Amazon. I guess I may have to delete those and only download the games when i want to use them. (Luckily once you've purchased a free app Amazon keeps it in your account record even if you delete it for re-download purposes). thanks, gjp.

@kanagadeepan That's interesting, I also have the Amazon App store app installed and have many free apps installed. I'll check to see if that is the culprit, but I've had this app installed for a while and the problem is more recent. I'll also check for bg-running apps. Although Usage Timelines (task process viewing app) does not show many... Thanks for tip.

gjp posted a topic in HTC

Hi Friends, I have an Incredible 2 that is Rooted, S-OFF, and running Android 2.3.3. My Incredible 2 for the last 1 month or so has been laggy and running slow. It is now getting more so. Does anyone know of a good App to help diagnose what App or Apps that is causing this issue? Perhaps an App that tracks CPU usage of over a period of time? I've tried the app Usage Timelines, but that only tracks current usage and not over a period of time (i.e. 24hrs). Or anyother method to debug/diagnose the problem? I'd rather avoid the painfull manual method of deinstalling all of my downloaded apps and individually reinstalling them to find the culprit, becuase I have over 125 apps downloaded onto the phone. thanks & regards, gjp

Well, solved the problem for the TP2! If anyone has the Phone Codes (i.e. diagnostic mode, data, etc,,,) for the Lg Optimus S, please share them. thanks, gjp

Hi Friends, I'm trying to use CDMA-WS with Touch Pro 2. I can connect to the device but cannot read the device. I believe the issue is that I'm using HTC Diagnostic Drivers for the HTC Incredible. Does anyone have and can share the diagnostic drivers for the Touch Pro 2 (for WinXP)? Also the Phone codes to get TP2 into diagnotisc mode, etc...? Also I need the same for LG Optimus S, diagnostic drivers and Phone codes. For the Optimus I've had no so such luck finding any Phone codes online. Any help appreciated! Thanks, gjp.

Okay, based on the advice above for I got a Sprint EVO 4G half-working. I fixed the MEID and MSID (aka MIN) for the EVO 4G (taken from TP2). I was successfully able to get Voice calls and SMS working! But I cannot get 3G working on the phone. I'm not sure what the cause/problem is. I did call Sprint customer service and told them of having 3G problems and asked them to reprogramm the phone OTA the MIP. They said they did, but that did not fix the problem either. Any ideas or suggestions to fix the problem? thanks, gjp.

Thanks for the info guys! I knew I would find the right advice here... @Dr. Mufaddal, I'll be sending you an email @ your gmail account. Cheers, gjp

Yes, Clean ESN means it's clean for Verizon and Reliance, and MEID registration of would need to be done. But the Sprint CC folks are not very bright, so I was looking for help from experts here on Rimweb on what else I would need to set/change/program and what those settings should be. thank,

Hi Friends, I need your help, guidance, and directions. My brother really likes my old phone, HTC Incredible 1 (I'm currently using the HTC Incredible 2 and love it!). He wants me to setup the phone for him to use. Normally no issue with doing that. Here is the situation though, he is in the US and is using SPRINT as his mobile provider. Can the experts here guide me on what I need to change/setup/programm on the Inc1 to get it working on SPRINT (from use Verizon and Reliance)? Get EVDO working the phone on SPRINT? I only know the basic that needs to be fixed: PRL, phome ID. The Inc1 currently is: - Clean ESN (verified) - Rooted and S-OFF by Unrevoked - Running Android 2.2.1 - Was setup to work on Reliance with EVDO by MEID registration Thanks, ghanshyam

gjp posted a topic in HTC

Hi friends, On my Inc2 running stock rom gb2.3.3. (rooted and s-off) I am using an after market battery, Mugen 1800mah, and now the battery status indicator in the nofitication bar is showing a Battery with ! symbol. In battery status (under settings>about phone) is shows as Battery Status Unknown. Also, the notifcation light now blinks alternating colours of Orange and Green when charging the battery. This batter worked perfectly fine in my Inc1 with non of the above issues. Any idea what the issue is? Anyone know where I can find a list of what the LED Light notifications mean? (i've had no success searching online) Thanks

SU access is fixed. The su version 3.0.x should be used with Inc2 on Gb2.3.x. If you are running an earlier version, upgrade the app via android market and be sure to also udate the binary files after upgrading the apps (to update binaries launch the su app and go into settings for the app) I has installed su.2.3.6.3-efgh which was giving me some problems.

PM sent. I think this is the same patch/files as in this http://forum.xda-developers.com/showthread.php?t=1160745 thanks!