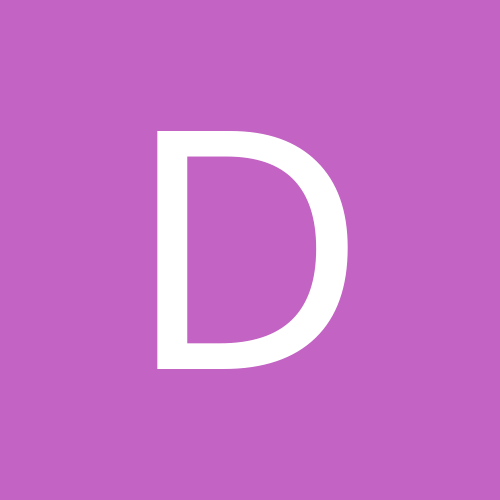 Content count

73

Joined

Last visited

Days Won

2
Community Reputation
13
Good
About dskumar
Rank

Member


Birthday

05/16/1978
Previous Fields
Full Name
City

Chennai (formerly Madras)

Reliance Mobile Handset
Secondary Handset
Profile Information
Gender
Location
Interests
Yes Bro I had same issue with iPhone 6s plus !!! (Sold it off for op3) . Plus Jio no longer allows you to set APN for iphone. Guess it's because of the iPhone 7 1 year free offer. But coming back to network issue neither s7edge nor op3 has that issue ( touch wood ) till now. @Dushie did you try *#*#4636#*#* to set network only to LTE ? Sent from my ONEPLUS A3003 using Tapatalk

Congrats Bro. But with regards to speed I checked the APN and it's already in the ipv4/6 mode. Also the speed has suddenly dropped too drastically it's impossible to even connect to speedtest.net to do the actual speedtest and on internet speed meter lite I get maximum 8kbps . Impossible to use Jio as stand by mobile during day time. During night time speed goes back to 13 to 15 Mbps. Now a days I am hesitant to call using Jio because in a dual sim environment Jio can only be on LTE which means I have to use Jio for data and my Vodafone number for calls. But once I switch to my Vodafone number for data (3g) Jio goes offline as the 2nd sim can only be either 2g or 3g. So Jio is poking it's own eye with this data problems which users are facing.

But here in Chennai now speed is very bad. If you use Jio server on speed test the speed is 12 to 15 mbps where as all other servers like limras or act the speed is 2.5 to 3 mbps

That's true but what I meant was if we had JIO4g calling app for iPhone it will become a virtual dual sim phone with the main aim from AVOID or BSNL or other sim in main sim slot and JIO wipod as secondary number

But it's still not available for iPhone AFAIK

Already the Inter connecting is not sufficient for existing custmers. Now Jio offer is free and open for all. And now imagine As more and more customers join what will happen ?

dskumar replied to sameer7186's topic in Apple

Also take care of a few things : 1. Most Iphones bought in USA are carrier locked - Take care that the phone is not only Contract free but also carrier unlocked. 2. Iphones purchased in Dubai have Facetime disabled at hadware level and even if you Jaibreak you cannot do facetime ( though you have other alternatives like hangouts ) 3. Street shops in Hongkong sell super cheap iphone and looks new and seal packed. But they are not, mostly they are used and cleverly re-packed.

Please correct me if I am wrong but aren't these speeds only equal to 3g ? I have seen similar speeds even on BSNL 3g in select places.

In Chennai Since today morning My Reliance 4g Sim at last started latching on to Reliance 4G. But Alas no Data. I Sent 'start' to 1925 and got confirmation that my data services has started. still no data. Called up reliance customer care they asked me to do the usual ( roaming to national on sim utils, select network manually etc.. ) Still not working./ Anyone else in Tamilnadu able to latch on to 4g ? EDIT : I was on iphone so no option to change apn. Just now tried unlockit.co.nz and works fantastic. Now 4G With Data working on my mobile . Getting 12 MBPS D/L and 3 MBPS U/L. Looks good for now. Lets See how the plans are. I am on the 1299 unlimited plan ( 2 years prepaid ) So far I did not get any announcement of any plan change. I hope they don't suddenly start charging me without informing me first if any change in plan.

That's surprising considering both companies have their HQ in Mumbai. Anyhow I feel Jio will surely make it up. Then it will be up to us as a customer to choose between the 2 networks either the one with fall back to traditional network for Voice calls and for places where there is no coverage or to one which will provide you constant LTE coverage and Digital voice over LTE.

You must be More Surprised if you get Coverage My Quote was what Reliance Claims . But when I use in Chennai, their service is so horrible I cannot even use it as a secondary connection. I really pity those who are still hanging in there and even more so those who are using Reliance GSM. Really they must be living in pre-historic times as far as mobile technology is concerned. Anytime you get a call you need to run to near a window to make sure that you get signal or go and stand in the road.

So It Looks like RIMs promise of premium 4G is true. They are planning to provide better coverage 4G at premium prices ? So Rcom Going for the High Cost High Quality Customer whereas Jio going for us regular Users ? Very Odd Considering that all Rcom Users are there basically for both the superior quality as well the acceptable data for handset and Similary Aircel has had a reputation for providing Service for reasonable Cost. Where as the Merged Entity would entirely shift base losing all its current customers in order to gain niche customers. Almost like they are going to push all their customers to other network and starting from a clean slate. Not good strategy.

Also JIO only now in Promo Stage. If they are going to offer Cheap data there is going to be a huge rush in especially from Business with Mobile necessities, ( Which was earlier caterd by RCDMA ) . The more the Users, the more the burden on the network. Another thing, JIO needs the 850 Mhz of Rcom to get building penetration and when Jio Switches to the 850 Mhz, its maximum speed will automatically drop to below 10 MBps. Lets wait and see. All depends on who does the honest billing and gives best service at reasonable price.

Hi Depak, Sorry Didn't see your post till now. Yes Mine got activated yesterday even though my CDMA also showed tower yesterday !!! Was strange so I just switched off my CDMA mobile and started using GSM.

I think 4G will take more time due to liberalization and JIO Sharing. But I thought 3G was possible if we chose AIRCEL manually. But even that is not happening. Network is only connecting to Reliance and TATA. Both have only 2G in Tamil Nadu.