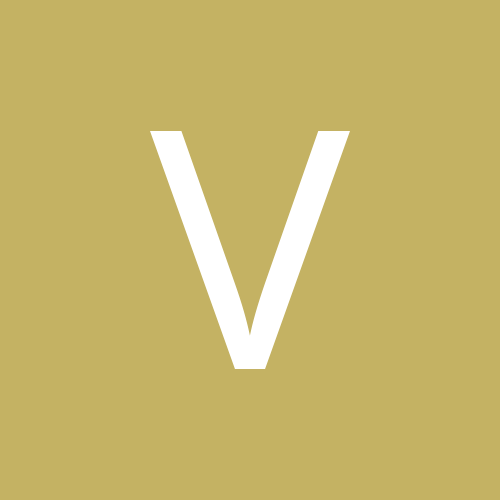 Content count

793

Joined

Last visited

Days Won

3
Community Reputation
26
Excellent
About vvinayakpai
Rank

RIM Veteran


Birthday

05/20/1985
Previous Fields
Full Name
City
Network
Reliance Mobile Handset
Secondary Handset
vvinayakpai replied to shreesh's topic in The Lounge

Happy New Year 2015 to all fellow rimwebians!!!!!!!!

This feature is not available on my Lumia 720. Seems like it is yet to be introduced on the windows platform. In fact No Privacy option at all under Settings

http://freepressjournal.in/with-4g-ril-set-to-rouse-incumbents/

@LandyaBhai (Refer post 295) Is reliance immune to TRAI regulations? TRAI has fixed an upper limit on incoming calls while roaming at 75paise. Reliance still offering 1re.?????

Sent port out message to Reliance CDMA on 24th June, 2013 and instantly recieved the UPC Code. SUbmitted the COde to VOdafone along with documents on 25th June, 2013. Am connected to the Vodafone network from 2nd July, 2013. SO far good experience!!!!!! Worth the port

I am really happy that the telecom space is up in action again after a long time and happy to see the commitment of MTS towards the Indian Telecom scenario. MTS is welcome to offer LTE services with their existing spectrum. But not too sure about one thing. Jio Infocomm, Airtel, etc have got 4G spectrum in 2300Mhz band. MTS in 800 Mhz band. And the government plans to conduct auctions for the 700 Mhz band which is considered to be the most efficient spectrum and also used globally. So will it mean that we may have to see network locked 4 g devices rather than open devices. For eg. can a 4g device work on 2300, 800 and 700 mhz band????

It seems true even with reliance!!!! Their service for CDMA is pathetic!!! And also most of the offers are available for GSM customers rather than their CDMA customers. So it makes sense for the time being not to invest in a CDMA handset at least until there is clarity about the future course of action by these operators!!!!!!

LINK: http://www.rcom.co.in/Rcom/personal/prepaid/PlansandPacks.html Reliance has introduced a Rs. 24 voucher which offers 1ps/3 seconds for all local calls with a validity of 90 days for its GSM customers. This offer is not updated on its CDMA section. I think Reliance is planning to quit CDMA, becaise from the past few days on my CDMA phone, I am made to dial a number at least twice to sucessfully complete a call. The network condition is depreciating day by day. And added to that partiality to GSM, Reliance is sure digging its own grave, and that too a LARGE ONE!!!!!!!!!!!!!! Vinayak Pai

Samsung Nexus S 4G for 13k???? Awesome price. Checked out certain retailers prices, it is quoted at around Rs. 28,000/-. Where is it available for 13k???????

I have purposely assuemd the mileage to be a constant to get the difference between the two fuels. In a worst come scenario, in that case I feel that diesel makes more sense even for a low user, provided he is ready to retain his car for a longer duration.

The main confusion we have when we are buying a car is whether to go for a petol or a diesel. I was totally confused when I was to take a decision and the more number of people I aske about the same, the more diverse opinions is what I got. In the end, i decided to do the math myself to arrive at a logical conclusion for my benefit as well as for the benefit of fellow members and friends. I have attached a Word document depicting various scenarios comparing the petrol and diesel cars. I have done this research in good faith and have tried not to be biased. Please keep me informed about the corrections if any. Any mistake is unintentional CARS1.doc

I test drove the chevrolet beat, and true to the above opinion I found the engine a little on the noisy side. But otherwise it was a good car. Only worry would be regardig the maintenance!!! Never owned a chevrolet so a little skeptical!

Any idea about the Chevrolet Beat Diesel?????????????? Am absolutely fascinated by the mileage and the price!!!!!!!! Any user experiences and reviews! And added to this their 3 year ZERO MAINTENANCE offer is absolutely stunning. Never though that they would be able to offer this on their diesel variants also.

Pai Sir, This topic tytle starts with RGSM I agree dude!!! But what I meant is, the first post contains the press Release about the offer. The Press Release does not mention whether the offer is available for GSM or CDMA. You can also have a look at the following link from telecomgyaan. http://telecomgyaan.com/2011/08/reliance-offers-std-25p-paise-per-min-circle-wise-details/ Even in this link there is no specific mention of GSM or CDMA. Thats why I posted my query.

But in the first post, it is nowhere mentioned that the offer is restricted to GSM. Please confirm.