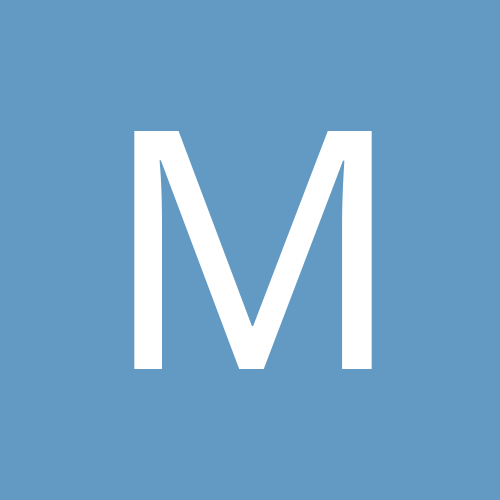 Content count

26

Joined

Last visited
Community Reputation
1
Neutral
Previous Fields
Full Name
City
Network
Reliance Mobile Handset
Secondary Handset
mroy posted a topic in HTC

Does HTC Desire 820 support CDMA, like the HTC Desire 816 ?

mroy replied to supernova's topic in HTC

Yup. Got the HTC Desire 816 Dual Sim. Sim 1 - Reliance CDMA with EVDO. Sim 2 - GSM Only confused with a lot of people saying GSM+GSM will be dual standby and not dual active? Any confirmation from HTC?

mroy replied to avishekghosh's topic in The Lounge

I plan to purchase the HTC Desire 816 DS once it is released in India. I have a Reliance CDMA connection. Are Nano sim available for Reliance CDMA? I understand that you cannot cut up a regular sim card to make a nano-sim, since nano sims are thinner? Regards Madhabi

I have a Nexus 7 2013 tablet and require a sim for 3g data and if possible, SMS. I understand that the Nexus 7 does not do voice calls. What is the best 3g data sim for Ambernath?

1

Hi! My problem is resolved by itself. Thank God! I did not have to do a hard reset. It seems it was a signal issue because there was almost nil voice signal also for the past 2 days. What it showed up was the ignorance of the CC staff of Rcom. They told me my OMH was not activated, even when I repeatedly kept telling them that it was working perfectly 2 days back. When I went to the Rcom store in Ambernath, they told me there was a severe signal issue for the past 2 days. It would seem that CC should have the information and solve customers problems accordingly instead of misleading them. Madhabi

Thanks for the reply. My APN settings are ok. Reliance customer care already has gone through the settings with me. Also, it was working 2 days earlier. The only problem is that signal strength is particularly weak here - there is hardly any EV signal mostly 1x, today morning there was no voice signal also. Can that be the problem? I want to use factory resetting as the last resort. Thanks Madhabi

I have a HTC Desire VC with Reliance CDMA. I have OMH card installed and activated, EVDO activated and have subscribed to MOBILENET94 plan. This has been working fine from Jan till upto 2 days ago. Now net is not working. When I go to settings, under mobile network it says " Turning On" and is stuck there. I called Reliance Customer Care and they say my OMH card is not updated. But till 2 days ago it was working fine. I wrote to HTC and they say I have to factory reset my device. What I want to know is this - 1) Does it seem like a network / reliance problem or hardware problem? 2) Do you think a factory reset is necessary? 3) In case of a factory reset, do I have to activate OMH, activate EVDO and activate Mobilenet again? Please advise urgently and thanks. Regards Madhabi

How do I activate it? I am in Delhi now, and when I call *222 and select 'speak to customer care' option, the phone disconnects. Is evdo 3g ? Also, even in delhi, I am getting 1x connection. Who do I speak with to activate evdo and the plan? The Rworld person who configured my phone for EVDO put the following settings Name : reliance APN : rcomnet Username : Mobile no. (is this MDN?) password : as above Server : Not set MMSC : Not set (All others seem to be default value) Are these settings correct for EVDO? After going through this forum I tried changing username and password to HSD, but still it shows 1x network. I changed my handset from Nokia 6275 to this HTC Desire VC - is my UIM OMH? Sorry for all these questions but I cannot get this answer from anywhere - *222, 198 etc. Also the Rworld person did not know. I am getting most frustrated. I asked the 198 person to activate MOBILENET 94 and she took a request, but was unable to help me with settings. She kept saying I need to purchase a OMH card.

I recently upgraded my phone to HTC Desire VC. I am a CDMA post paid user with Simple 99 voice plan. I went to the nearest Reliance centre and asked them to activate EVDo for me on Pay-as-you-go basis. On my mobile, in network settings, it is connected to rcomnet, with my phone no. as username and password. I should be asking this at the Reliance centre but they were not at all interested in giving me any details. Even the data plan on my phone was activated with much reluctance. They were more interested in selling GSM 3g. So could you please help me out. What sort of service am I connected to : EVDO or 1x? I think my area (Ambernath, Maharashtra) does not have EVDO but I use the net on mobile while roaming, so would like to have EVDO. Will it switch automatically to EVDO wherever it is available. In the mobile the CDMA network option is set to 1x/EVDO. What are the other data plans available for this type of internet connection? I would like a 1 GB monthly plan or if not possible 500 MB. How would I have to activate the same. I would like to have post paid plans, but if pre-paid has better plans, I don't mind that also. Will it be possible to have post-paid voice plan and pre-paid data plan? Thanks and sorry for such novice questions. Madhabi

Ay technical reasons why CDMA+GSM dual sim phones don't have 3g in gsm mode? The Samsung Ace Duos i589 and now the HTC Desire VC both have 3g only in CDMA. Also, which of the two is a better phone?

Thanks for the advice. Yes, i500 is too expensive at present.

Many views - no replies I would like to throw in the Motorola XT800 into the mix. Which is better - Motorola - better specs but Eclair Ace Duos - Gingerbread Not very interested in camera performance - should take okay pics

Which is a better option with Reliance CDMA? I am not a power user and also only first time Android user. i500 specs are better but it runs 2.1 Froyo. Is there any official update to Gingerbread at least? I am not interested in jailbreaking. Usage Reading PDF ebooks Listening to music Displaying photos and videos (AVCHD lite and AVCHD) from digicam cards Playing games like sudoku and mahjong Internet usage occasional for Occasional mobile banking Looking up train timetable etc What is the current price of the i500? Thanks

mroy replied to kk999's topic in Samsung

Koovs mentions Android 2.2 Froyo, Flipkart mentions Android 2.3 !! Which version do you have ?? Is the display Gorilla Glass? Or at least scratch resistant? How is the legibility in sunlight?