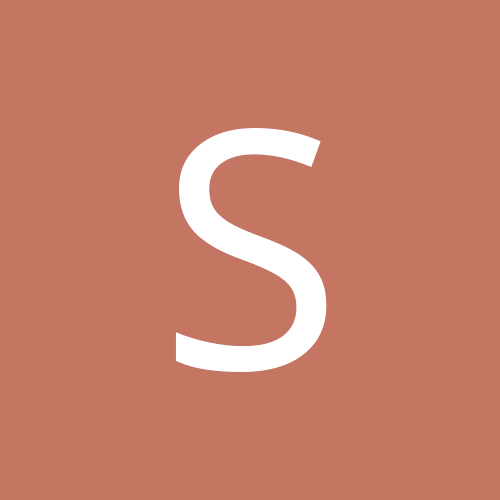 silent_god
Experienced Member
Content count

304

Joined

Last visited

Days Won

7
Community Reputation
121
Excellent
About silent_god
Rank

Experienced Member


Birthday

12/04/1977
Previous Fields
Full Name
City
Network
Reliance Mobile Handset
Secondary Handset
Profile Information
Gender
Location
Interests
CAUTION : ABOVE INFORMATION IS CORRECT & VALIDITY START DATE IS COUNTED FROM THE DAY WE SEND 'START' SMS TO 1925. I have checked, my sms record, as I did send SMS on 9th July to 1925 for start data. I got confirmation back saying data is active now. However, so far, till 19th, No 4G is available & validity is showing exactly 1 month from 9th July. So, be careful. Unless we get SMS from them, we may loose our validity & eventually benefits of 4G !!!

Is RCOM 4G available live in Baroda ? I am able to latch to 4G, but data doesn't work & y'day checked Mbal on 55333 & it informed me that 9 GB of data valid till 9th Aug 16. So, validity is not more than 20 days & even will reduce further, in case they don't start 4G very soon. Please, confirm.

Dear Forum members, Need information regarding RSN registration with BSNL cdma prepaid OR postpaid. I have a source, from where I can buy a FWP wireless phone cdma RSN based. Which I would like to buy & made it work on BSNL cdma. As my parents prefer landline type option. Has anyone got an idea, if that is possible ? By doing anything with BSNL or by doing anything in phone itself.

Now, I am able to latch to Rcom / 4G. showing LTE in network status on RN3. I am on prepaid / cdma upgrade. / Baroda / Gujarat. HOWEVER, Internet is not working & when I check data balance it shows NO DATA available in your account !!! What happened to my 10 GB ? Who stole it ? Any idea, how to get data working / any recharge / FRC ? while upgrade I had charged with 97 Rs.

Can any user confirm, if 4G network is live in Gujarat / Baroda ? I am trying to connect to 4G network, with my RN3. Network search shows Reliance 4G, and when I connect, it gets connected. However, the moment, I switch on data, it drops network & mention "No Service" or some times "Emergency calls only". After few minutes, it automatically restores network & shows "Reliance 4G". However, data doesn't work. Mine is prepaid / cdma upgrade / SIM received in May 2016. No idea, if network is live in Gujarat & also, not sure, if local reliance store guyz will have idea what this 'patch' is. However, based on my past experience with their knowledge, I am pretty sure, I will have to start by telling them spelling of "patch" to explain what I am referring to !!

Successfully activated data on LG G Vista (VS880) with Tata Docomo CDMA / EVDO, with the inputs provide by dr.faramroze Initially, there was a doubt, that Gold plated RUIM Card will not work with data. However, changing settings Programming>Data through DFS, did the job & now I can access EVDO on Tata Docomo. Both post paid & prepaid ( I have two ruim cards, one postpaid with gold plated chip (1 month old) & prepaid with silver chip (2 yrs old). Following is the screenshot from DFS. Now, I am tempted to know, if there is RevB / EVDO possible with Tata docomo & this verizon handset ?? What to check & where ? If anyone can support. Thanks to Dr.faramroze, once again for all the valuable information he provides for this case & also in general. Thank you doctor for being part of this great forum. Ratanbhai ne kejo ne ke cdma kayam mate chalu rakhe !!!

1

Testing of countdown timer completed. It is faulty timer & giving wrong results.. Checked RCOM website just now & Timer has been removed. Also 4G tab on the top row...(as of 8:53 AM, 1st July 2019)

http://www.rcom.co.in/Rcom/personal/4G/ It mentions that "Reliance is the FIRST service provider to launch commercial 4G services in SUB-1GHz LTE Frequency to give you unmatched speeds and superior connectivity." So, can we assume it to be 800-850 Mhz ? Our beloved cdma spectrum ? of earlier era.

Dear Friends, I have recently ported out from Reliance "4G" gsm to Tata Docomo CDMA. Yes, they are giving new connections (in fact, they come to home to give sim card), but only Post Paid & nor prepaid. Sim card they have given is Gold plated (normal sim), which I have cut into microsim & using it in my LG G Vista VS880. Voice / SMS are working ok, but data not working. So, I need help from forum members to start using Internet on this device with Tata docomo. History : This LG G Vista is from verizon & earlier used to work with reliance voice / sms out of the box AND to make data work, I had some some setting change internally through DFS. However, since reliance parameters were known, so it was possible, for Tata docomo I don't have any idea. Help required..

Looks like band 3 @ 1800 Mhz. Source : http://trak.in/tags/business/2016/06/28/rcom-4g-lte-delhi/ Apparently, from the source, it seems, we may get LTE network 'very soon', for other circles as well. But, the speed test given in this news, doesn't even compare to Airtel 3G. However, also mentioned in news about poor reception of network @ -107 dB. So, hope the wait is gonna over...

I have done 21 Rs FRC, with an application / website called reload.in & it works.

1

Thanks to cisco_tech86 I have been able to get 2 bsnl sim cards for my parents. Getting a mobile sim is easy, but getting sim from bsnl & get it activated is NOT SO easy. After 1 week of getting sim, I have been managed to get both of them working. Most of the ordeal starts after televerification. Since, phone gets connected to bsnl network but no in/og. And funny thing is I used to get different answers when I called their helpline multiple times. One lady (must be aunt :)) said, recharge with 100 Rs, Another said, your phone is fully active, Another said, recharge with min 10 Rs etc etc. Eventually, with help from cisco_tech86, I got direct call from some gentleman from BSNL & now, at this time, phone ic/og & sms ic/og working. No idea, about data, as have not tried that on a 900 Rs, basic handset & with LG G Vista, there MUST be some programming needed with DFS, which I shall do it later. However, data is not primary requirement as of now. So, happy so far, till BSNL announces 5G upgrade to close down their cdma business in future !! BTW, have you manged to start your bsnl cdma ??

Great write up. Most truthful (except few dates here & there). I would give 100% thumbs up for excellent management of CDMA by RCOM & many 'first' things they did for the consumer. EVDO, was long used by all of us, even before many in India, started hearing about 3G. Two things I recall especially, about this amazing CDMA offering by Reliance was. 1) In 2004, when I was a deputed to Delhi for a year, I did not have TV & I used to watch Live Aaj Tak, NDTC etc news channels on Reliance network on a forgotten phone GTRAN. Under DAPO, it was free, so.. 2) In 2004, I had made a reliance post paid bill payment on phone with my credit card, while visiting gandhi Ashram in Ahmedabad. Now, all these things look trivial. But, it was almost 12 years ago !!!! 3) In 2006, when I visited Sikkim, RCOM network was live, even in faraway hilly areas, & I got surprized to get a call from office on top of a hill. 4) In 2012, I had visited forest near Madikeri , Mysore. And in the middle of jungle (not exactly middle, kind of outskirt), I was able to access Internet & share my coordinates with friends on cdma. Joke, is to ensure full connectivity, I had taken extra "IDEA" card with me. Handset struggled most of the times searching network So, CDMA + RCOM will remain undisputed king in the area of communication & the way people use them. That's why even after this 4G debacle, I am not giving up & keeping patience, to see what they have to offer !!

I also sent my father to get bsnl card from A'bad. They said, it will take 7 days.