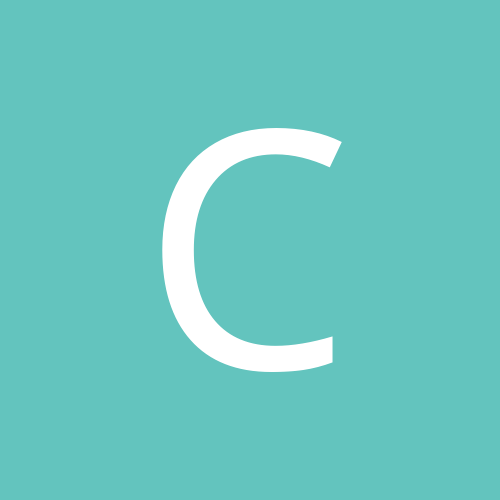 cooladitya007
Experienced Member
Content count

376

Joined

Last visited

Days Won

1
Everything posted by cooladitya007
Thanks for reply, i am not sure about stock version can you please tell me how to find the stock android version and stock file for the same. I downloaded few files of different versions randomly but none of them working. Maybe i am flashing wrong version or my method of flashing is wrong.

Back to this forum after a long time, need sone URGENT HELP regarding moto e 2nd gen 4g xt1528 from Verizon, mobile not booting to android.

Does Both the handsets supports 3ca??

What about jio fi devices?? Which jio fi model support LTE-A?? I have Lenovo z2 plus which supports LTE-A 2CA but i never felt high speed compare to xiaomi redmi note 4, does this LTE-A thing always works??

Lyf f1 and lyf f1s both available under 10k, try amazon and flipkart.

bought apple ipad 9.7 2017 32gb wifi only model, need to buy cheap tempered glass and cover for the same because i am not sure i will keep it or not.

I believe jio and avoid group should bring some new plans which gives half data at double speed so if some users ready to pay for high speed data at double cost they can choose the same. But at the same time i doubt TRAI will allow such plans.

What is the logic of this ₹999 plan?? One can buy 499 plan which gives 91gb for 91 days.

In my jio app FAQ section i found this "Jio believes in offering the complete benefits to its customers. Any 2nd recharge which has been done earlier and will become active in future will have validity and benefits as per new construct. For e.g. if you have done an additional recharge of Rs. 309, then you will now get benefit of 56 days instead of earlier promised benefit of 28 days for each recharge. Similarly for 303 plan, you get benefit of 56 days instead of 28 days." It is mentioned above, those who have recharged with 303 or 309 will get double validity 28x2=56 days for each recharge. dont no its correct or wrong or its a catch, when i talked to cc guy he said 56 days for 2nd recharge only and 28 days afterward.

Thanks for clearing my doubts, now what if i recharge with Rs. 399 which gives 28+28+28 ??

I have done 99 prime + 303x5 recharge before 31st march, i got 3 months free + 28 days validity (already started). When i called helpline they told me for 2nd recharge i will get 56 days validity but 3rd,4th &5th recharge i will get 28 days validity for each recharge. But some people says 2nd recharge onwards we will get double 28x2 days validity, someone please clear the confusion.

Bought redmi 3s 2/16gb version, avg. Performance but great battery life. I am getting 11-12 hours screen on time including 2 hours of 4g calls, 2-3 hours of gameplay, 1-2 hours of eBooks reading, 2 hours of whatsapp & fb and lots of Internet browsing. And most amazing thing is i have to charge my mobile alternate day.

cooladitya007 replied to kshah's topic in The Lounge

cooladitya007 replied to kshah's topic in The Lounge

Interested in bb 9630, can I have it?? Actually I lost my primary cdma mobile few days back, which I was using with mts sim and sadly my old Nokia 2280 cdma mobile is not working properly.

ok i filled the CAF on sunday and received this sms today now can you tell me within how many days i will get the signal.

today i received sms on my main number "dear customer, thank you for choosing jio, we have received your application for new connection your order number is noxxxxxxxxxx. thank you, team jio." but still i am not getting tower on my mobile, does this sms means my sim is activate or i will get another sms.

you mean flame 2 with tiny 1500mah battery works 10 hours while 4g hotspot on? incredible.

so volte is a hardware thing or software or combo of both??

and what about Volte? yes even i heard Volte update already available but not sure any Le2 user can confirm the same??

i agree with you, nowadays not only chinese mobile makers but almost all co.s either unable to provide fast service or cost you a bomb if we visit service center. that is why i don't believe in repairing anymore, my last visit to mobile service center was about 110 years back and the mobile was Nokia 7710 first touch screen mobile by nokia.

redmi note 3 and leeco le2 both the mobiles support band 3,5,40 and volte, means no issue with rcom 4g or rjio, correct me if i am wrong.

does LeEco le 1s eco supports all indian 4G bands?? planing to buy.

yes if i am not wrong @::: VA ::: getting 4g in jaipur rajasthan.

yes 2g and 3g working cant say about 4g as i dont have any other 4g mobile, 2g working on sprint moto e2 too.