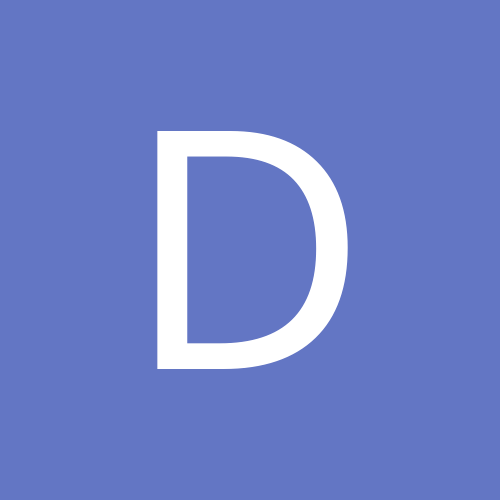 Content count

15

Joined

Last visited
Community Reputation
3
Neutral
Previous Fields
Full Name
City
Network
Reliance Mobile Handset
Other Handset
Price for Jiofi2 updated to Rs 1999 on Jio website.

Simply put the Jio sim in RN3 Sim slot 1 to use Volte. Volte does not work in Sim slot 2 of RN3.

Another article : How Rcom went back on its 10 GB 4G promise to its loyal CDMA and EvDO subscribers http://telecomtalk.info/how-rcom-went-back-on-its-10-gb-4g-promise-to-its-loyal-cdma-and-evdo-subscribers/155011/

As per below article, RCom's Jio-Powered 10GB at Rs. 93 4G Upgrade Offer is Over: http://gadgets.ndtv.com/telecom/news/rcoms-jio-powered-10gb-at-rs-93-4g-upgrade-offer-over-customers-told-862188 We have'nt got 4G signal in Delhi yet and now this...... Looks like, we have had enough of RCom and its time to port out now.

Anybody able to get MTS working on Redmi Note 3? When i put MTS sim in RN3, I get full signals both for 1X and Evdo but get some error regarding ESN being not compatible. Due to this neither Voice nor Data is working, even after showing full signals. Any method to fix it ? Read somewhere on this forum that older Sims are compatible with RN3. Is it true for both voice & data? How to recognize which Sim is compatible? Please Help .....

I have done the online migration process for Dongle and recharged with Re 1. Instacare app is showing my current pack as LTEMIG1 and i have got a credit of 100 mb. This I suppose means that migration to 4G has been done but when i put the sim in my phone there is no network yet. Don't plan to buy 4G wipod if the sim works on phone. There is no balance for Voice as per Instacare which now makes me believe that this Sim wont work on 4G phone. Anybody tried putting Dongle migrated Sim on phone ??? Will it work on phone as normal sim ???

@rahujas Did you manage to get MTS working on RN3? I am fed up with poor signals on Rcom after the so called upgrade to 4G. So I got an MTS sim in Delhi. It was working fine on RN3 till I activated HSD on it. After that it is showing full signal but I can't make or receive call as experienced by you. MTS voice and data working fine on my old Droid Bionic. Getting good signals indoors as we used to get with Rcom CDMA If MTS works on RN3 then we can at least use it for data till the time it shuts it's shop in Delhi Sent from my Redmi Note 3 using Tapatalk

Just did recharge of Re 1 thru Mobikwik and it worked !!!!

Below link is now available for CDMA to 4G migration, If you have already got the 4G Sim. http://myservices.relianceada.com/4gm/ Not sure if it really works as haven't tried personally yet.

Just got below SMS in Delhi circle: "Dear Customer, To enjoy uninterrupted CDMA services on ur mobile- Immediately visit nearest Retailer & get ur SIM changed FREE T&C Reliance." Does it mean that we can still continue with CDMA network by changing SIM (may be other than 4G SIM) or is it another attempt by Rcom to force 4G SIM on us by twisting words???

dhruv2201 replied to lover_boy's topic in Motorola

Hi, I can confirm that it is working fine on JB with evdo. My Bionic is on non-ruim mode and you need verizon sim for evdo. Though recently i have discovered that usb / wifi tethering is not working. It was working fine till ICS but not sure if it stopped due to JB update or for some other reason.

Simmilar product but with ICS instead of Jelly Bean available for Rs. 3990 at http://veedeedirect.com/product/-Measy-U1A-Android-Mini-PC-HDMI-Media-Player-id-51167.html

You can try flashing If you have the .img firmware file with the following steps. It works on Eken devices, may work on yours too. 1. Copy .img file to an empty SD / Micro SD card. 2. Insert the SD card into device while it is switched off 3. Turn on the device - The installation process will start automatically. 4. Remove SD card once installation is completed. 5. Device will restart automatically.

dhruv2201 replied to rajanmehta's topic in Android

rSc WiFi at Home (CDMA) https://play.google....21lX2NkbWEiXQ.. Found this app really useful in saving battery life for the day, so thought of sharing with you all. It is for people like me who forget to turn off wifi on handset while leaving home / office. This app will turn off wifi on handset while you leave your wifi enabled area and will turn it back when you arrive back. It monitors your movement based on your cell location, you just need to add your wifi cell location to its known cell list once for it to work automatically from there on. This app is for CDMA phones. GSM version also available on Google Play.