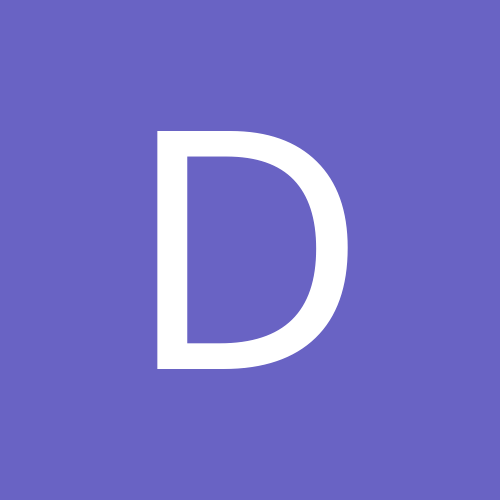 Content count

11

Joined

Last visited

Days Won

1
Community Reputation
5
Neutral
About djrocks
Rank

Member


Birthday

08/06/1985
Previous Fields
Full Name
City
Network
Reliance Mobile Handset
Other Handset
Secondary Handset
If Still anyone having or using LG G3 US990 US cellular model then Fulmics ROM is working perfectly with Jio simcard with DATA and calling Through Jio4G voice. Issue of low Signal solved with this ROM Earlier problem of Registering with Jio4G voice is solved with Fulmics ROM. Other features are also working well and no major issue. Follow given XDA link for step by step installation of Fulmics ROM. Link: https://forum.xda-developers.com/lg-g3/development/rom-fulmics-rom-3-0-tweaks-hub-ota-v30b-t3304556

2

Any foreign handset that having MEID instead of IMEI (or IMEI+MEID) that will face same error as per my knowledge. So that require some modification. Any experienced Guru can help u. Facing same problem in my 2-3 foreign handsets. CC said foreign handset will not work officially with jio 4G Voice. So some modification required. Ask help from Gurus here.

Nothing so top secret Bro but he is charging few bucks for so called unlocking work. Today when i inserted my jio sim (After long time) inside LG G3 USC after installing my jio app, network was available automatically without any so called unlocking or tweaks. Data also started after manually adding APN. Only issue now is calling because phone is not able to register for "jio 4G Voice" application. For that also i raised complaint to CC and they assured me to start jio 4G Voice within hour. So i guess any foreign handsets having band 5 will automatically catch 4G signal and after addition of APN manually data will start for sure. If anyone having idea about unlocking band 3 and 40 for USC G3 Please share.

1

I sent you mail dear. Please reply there

I have US Cellular LG G3, I want to use Jio 4G for data in that phone. Will u please guide how to make Jio sim working in LG G3. Software Version is same as what u have mentioned in above pic. Please guide.

1

ZTE Speed does not required any kind of Programming. If u have SPC then make RUIM only with DFS thats it calling will start. For Data u just need to activate new sim (*228) either in old basic LG handset or Sprint/Boost Moto e 2nd Generation. Calling and Data both will working after above 2 process.

1

djrocks replied to vakharia's topic in Motorola

Its Ok, I have given you a Probable solution for your Problem. If u dnt want to follow trial and error method , it's your decision dear. Again Purchase RG Sim and waste 500-700 More. Best of luck. U can Try above solution for new sim (New Number) which cost only Rs. 65 but if you are waiting only for costly solution from Gurus then go ahead.

djrocks replied to vakharia's topic in Motorola

Transfer your number on blank sim (Any REC Series) and Try to activate (*228) that sim in to MOTO E 2nd Gen Boost or Sprint (5.1). And then after activation insert that sim into Moto X 2nd Gen. I am not sure but trick may work. Try at your own , 50 Rupees doesn't matter more if data will start.

djrocks replied to inam's topic in Motorola

It is Always better to stay on 5.0.2 in Moto E, only in case when your phone is not active and you are not able to use Hotspot on 5.0.2 , in that case only activate phone (Sprint (personally tested) + boost ) on carrier site via very easy step by step procedure (No need to pay anything). After activation check in setting- Device activation- Your phone will show device active and show the number which u select from activation site. After that upgrade to 5.1 via Air update and then u must be able to use Data as well as Hotspot on your Moto E.

djrocks replied to inam's topic in Motorola

Activate your Device on 5.0.2 on Sprint or Boost Network ( whatever is Yours carrier , just activate , no need to do payment) and then update to 5.1 . Data and Hotspot both will work.

djrocks replied to inam's topic in Motorola

Moto E 2nd Generation Boost/Sprint (XT1526) Updated to Lollipop 5.1 and Data/Hotspot both working Smoothly........ Problem is only in Verizon...