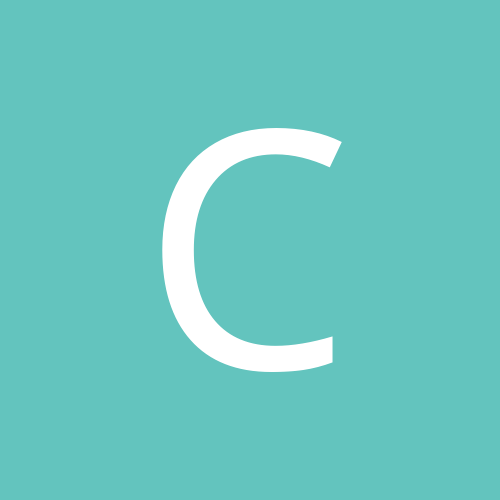 cooladitya007
Experienced Member
Content count

376

Joined

Last visited

Days Won

1
Everything posted by cooladitya007
not getting that menu option in verizon and in sprint i can change the network settings to lte/gsm auto but not latching to any network after that not even 2g and after restart network settings are back to lte/cdma/gsm auto.

for sprint we have to do something or it working by default ?

and what about boost and verizon?

i already tried that but its not working getting error msg "your request could not be processed, please try again later."

please tell me how to check data balance?? when i dial *367*3# i can see 2 hrs 30 mins voice balance but no information about data balance.

now 4g sim is working. yes they suppose to do that way only don't know why they did this to few customer. i am also getting this RC298 pe 10gb tak 3g but no idea about this but i guess its like you can get 1.5-2 gb to 10gb data. btw can you please tell me how to check free 10gb data and 150 mins calls blance??

dont worry about handset i tried more then 5 handsets and still sim is not working at all. a mobile shop owner near my place also facing same issue.

yes received confirmation message and cant register again as cdma sim not working at all. btw not only me, many people facing same issue in jaipur, cdma sim not working and 4g sim still not activated, no connectivity since 36 hours now this is called DIGITAL INDIA.

another friend who is using Rcdma also not able to latch cdma network, we are without network since yesterday no calls, no sms no internet.

we have 2 rcdma sim in family both not working since yesterday and new 4g sim also not working, whats wrong here or i am missing something??

i suggest please read the whole thread carefully you will get full information .

thanks Dr.will try this rom. will try the method mentioned by you, i will use a brand new 32gb samsung evo+ (UHS-1) microsd card hope it will work fine. you need to run the RUU you can get it from htc official site and do the all process mentioned by OP.

any custom rom or work around for htc desire 510 which supports apps install in external memory?? as this device comes with just 2gb user memory.

redmi 3 also comes with hd display, vibe K5+ comes with full hd display. G4 good choice but it comes with 5.5" display but sanju needs a 5" display and btw G4+ is more VFM compare to G4.

1

yes redmi 3 is your best bet as mentioned by rafic but i doubt they will launch redmi 3s instead of launching redmi 3 first also 3s will not be launch below 7k IMHO. and if you are in hurry or looking for a dedicated memory card slot or want removable battery or need vr badly have a look at lenovo vibe K5.

thanks, i have successfully done the method mentioned in above link but if i swap the sim card handset loose the gsm ability again, any workaround for sim swap??

then why rcom closing cdma service??

does verizon moto e lte supports gsm sim? if yes how? please guide. sorry if repeated question i am not able to find it in this forum.

i have a reliance cdma sim of rajasthan circle and got some sms for 4g upgrade, base plan is all calls @50p. per minute. this is used for incoming calls only and very rare outgoing calls so i just want to know will i get same base plan if i upgrade to new gsm sim?? i dont have any spare gsm mobile what should i do now?? i believe moving to mts or tata is not going to solve. now that verizon moto e useless as its not working with gsm sim. please suggest what to do....

i would say better go for xiaomi redmi note 3 3/32 gb version, gionee m5 looks way over priced to me.

Please provide link here you go https://paytm.com/offer/rcom-4g/

1

Download the MSL Reader from Play store. It worked for me to get the MSL Code. but this MSL Reader asking root access and i have unrooted device.

i would say batter wait for redmi note 3 pro with SD 650.

cooladitya007 replied to nitinmukesh123's topic in The Lounge

Congratulations, you have just received an invite to purchase the OnePlus X. OnePlus X IN46-C2E9-5DE2-2182 Claim within 3 days!

batter go for coolpad note 3 if you want minimum 3gb ram but if you want to buy a 5" only device then meizu m2 is very good option.