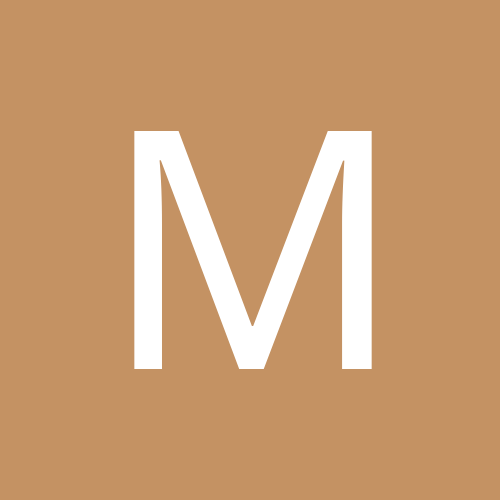 mywebid
Experienced Member
Content count

287

Joined

Last visited

Days Won

1
Community Reputation
20
Excellent
Previous Fields
Full Name
City
Network
Reliance Mobile Handset
Secondary Handset
Time to move on from Reliance 4G... Worst network, worst plans.

Facing severe network issues in so called RCOM 4G LTE sim. It doesn't catch network on roaming for hours while the old RGSM sim shows network. Requires several times phone reboot, manual network selection to make it work. The way RCOM handles things is laughable. They dug their own grave.

Reading this thread it looks that 97 recharge for Mumbai is not giving the mentioned 10 GB. Can anyone confirm this. Why Reliance has advertized this if it is not working. Strange.

Checked again. Seems to work. Last time when I checked about 2 months back, it was showing the topics with new posts repeated x times were x was number of new posts. May be that I visited the forum after 1 month or due to upgrade bug (like multiple notifications). Today I checked and it listed a topic once only tven if there are 10 new posts as unread. Would keep a watch and let you know in case there is issue still. Thanks.

MTS was such a nice and stable network. But not anymore. I can confirm that in NCR (at least in some locations), MTS has been shifted to old RCOM towers and software too. Now the network is pathetic with above 50% call drops, loss of voice within 30 secs of calling, phone unreachable most of times and unstable and worst data network. Sad to see the superior MTS network (especially the stable data network) is no more. It is now the pathetic RCOM CDMA network.

I meant getting unread topic list (including new topics) instead of individual posts. So let's say if there are 10 new posts in a topic since last visit, I should get a link to the topic starting from the unread post. And that should appear only once in the new content feed as a topic with unread activity since last visit.

As per latest news the deal may fall.. Looks like curse of millions of RCDMA harassed customers working

Thanks Arun. this is useful now. Still one pain remains - getting unread topic list (including new topic) instead of individual posts. Any way for this.

Ok I have made up mind to port out last remaining 2 RCOM numbers (on RGSM now). What's the best network in NCR from voice coverage perspective (I don't mind AVOID also.. just want peace of good network now.. enough of RCOM torture now).. Friends please suggest.. is it Airtel, Voda, or which network..

I also want to know the USSD codes for data packs Quickly want to exhaust the 2000+ balance and port out of this ****ty network

Naam kucch bhi ho.. RCOM matlab gatiya service.

The unread content interface is bad after upgrade. It was much better earlier. Clicking the unread content post it goes to first post rather than going to unread post. There is no way to get just topics with unread content rather than individual posts.

Cookie bhai, apke greater Noida mein hi nahin NCR mein kisi bhi region mein kisi ka bhi nahin chal raha unless 4G pack recharge karaya ho. It is as simple as that that RCOM idiots have separate data buckets for 2G/3G and 4G. G**d maro RCOM ki.. @#@$#@* Never been so much annoyed with any mobile network as with RCOM aka RGSM. It's time to screw RCOM, 10 times harder then they screwed us.. Wait for the 90th day and port out all RCOM phone. Ask everyone around also to do so.. Never recommend RCOM to anyone.. I have apprehensions about Jio too now.. these brothers are cheaters.. Jio would be a big failure.. A company cannot launch network even after 6 years of spectrum.. There is seriously wrong. Other operators are slowly launching 4G.. at least they are doing something.

They have done this Really amused at seeing how low this ADA company stoop to. First they gave SIMS at 93-97 + 25 (and whatever premium shopkeeper charged), then they made it Re 1 and then it was free.. all at promise of call charges being carried forward. In the end all call plans reset to 2p/sec.